Discussion Starter
•
#1
•
Well PepCsLJ and myself went out to Elbe. Everyone else cancelled on us. I wish I could say it was an uneventful day. That was not the case. PepCsLJ managed to find a deep mud hole that was way deeper than it appeared. Let's just say he managed to keep my jeep running which was a good thing, but he was stuck real good. Water was at the top of my 35's front marker lights. Water got to be about ankle deep inside throughout the whole tub. he managed to crawl out the driver's side window to hook up my winch and pulled myself out. Later on the trail I broke my driver's side tie rod. After jacking the rig up several times to straighten the wheel out and drive a few feet more each time I decided PepCsLJ should try to go for some help. Thankfully HE DID ran into two guys doing work for a work party and asked them for help. He had an onboard welder. About 3 hours after the tie rod broke it was repaired and moving again. Unfortunately, less than two minutes after the repair the rear driver's side wheel was hooked on a root and immediately ripped the valve stem out. Ughhhh what a day. We called it a day after that... Many thanks to Jim (Red 94 YJ) for his welding expertise and his buddy for helping us out.
This is his buddy's rig..I guess he was out at the XXX Jeep show last weekend
http://i25.photobucket.com/albums/c98/Arrizxx130/Jeep/d1eed18b.jpg
MY PICS.
http://s288.photobucket.com/albums/ll177/08yellowjeep/Elbe Hills 4-24-10/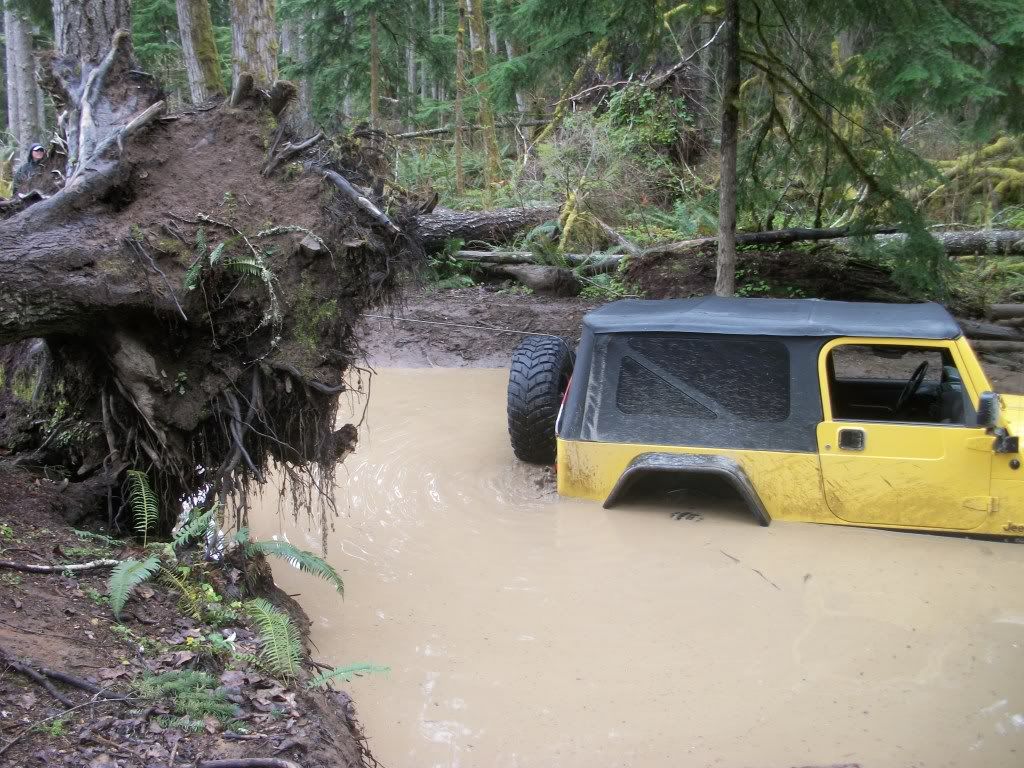 my jeep