Discussion Starter
·
#1
·
The Arkansas Crawlers 4x4 club put together an awesome 2007 Jeep Wrangler Rubicon Unlimited that is being raffled off over the next year. It has a 6.1L Hemi, D60 axles front/rear, Atlas transfer case, Katzkin leather, custom airbrushed paint, etc. 100% of the proceeds benefit the Wounded Warrior Project charity. The WWP mission is:
"To raise the awareness and enlist the public's aid for the needs of severely injured service men and women, to help severely injured service members aid and assist each other, and to provide unique, direct programs and services to meet their needs."
Check out the Jeep and buy tickets at:
http://www.WarriorJeep.org
and spread the word. We are hoping to raise $500,000+ for our wounded veterans. It was already showcased at SEMA in the MOPAR booth this past week, and will be on a 20+ stop Superlift Suspension tour next year. Whenever it's not on tour with Superlift, it will be in Arkansas or surrounding states at various events. If anyone has any event info for veterans events, any events to do with any branch of service, etc. let me know and we'll try to have it there. Thanks!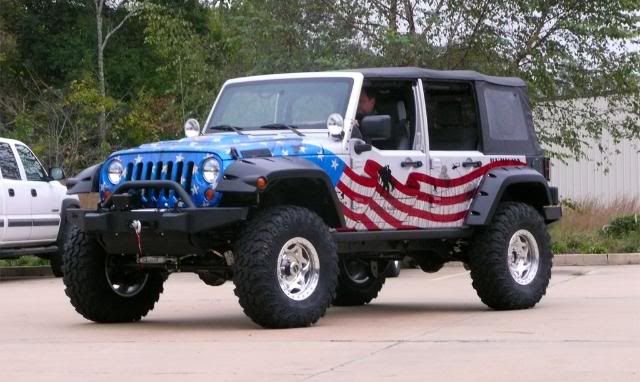 .
.
.