pissed:
issed: Need help please!!
I am installing a skyjacker 4" lift on my TJ and the coils are bowing very badly in the front. Bad enough to touch the bump stops. I have installed 3 of these same lifts in the last 6 mos and have never come across this issue. Any ideas??
My guess is that the alignment is really off and I am hoping that when I am done, and take it to get aligned, this will go away. I marked the cam washers on the lower links before the teardown and put them back in the same spot during install.
Also I am having the same issue on the rear springs. I am having a terrible time getting the rear track bar to line up as well.
Please JK family, help!!!
Thank you!!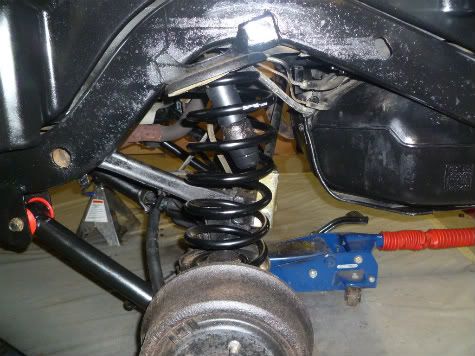 :