Discussion Starter
•
#1
•
hey. i saw a jeep that caught my eye and im planning on getting it and trade it for my current JK. im very happy with my jeep, but, i never was fully satisfied with the black color, i prefer silver or blue (the one i want to trade for is silver).... and also, where i live, a semi modified black jeep, with tinted windows and big tires, has too much attention from both cops and bad guys...
so the one im looking at is a 2007, odo says 73,000 miles but im in Mexico and normally they alter the numbers... the bad thing is the jeep is located about 1000 miles from where i am so i cant check it myself.., but i had a cousin go over and check it, and he sent me the pictures attached.
overall he says the jeep looks clean, no signs of being in a collision or anything. the interiors also look very clean with the exception of a small tear in the drivers seat, no big deal.
however, he noticed the underside is recently, very recently painted black. he says there wasnt even dust underneath. so, that made me wonder, did they painted it to hide rust?? because in the pics you can see the exhaust is a little bit rusted, but the rest of the chassis, skid plate etc cannot be checked...
also, there are some yellow marks in the hard top, it looks like glue... im not sure if this is normal or if maybe they rebuilt a broken hardtop?? it can be seen in the pics...
the rest of it looks good, some minor scratches on the front bumper but im changing it anyways...
what do you think?? (some of them are black and white ecause he had the cell phone in that mode and didnt notice)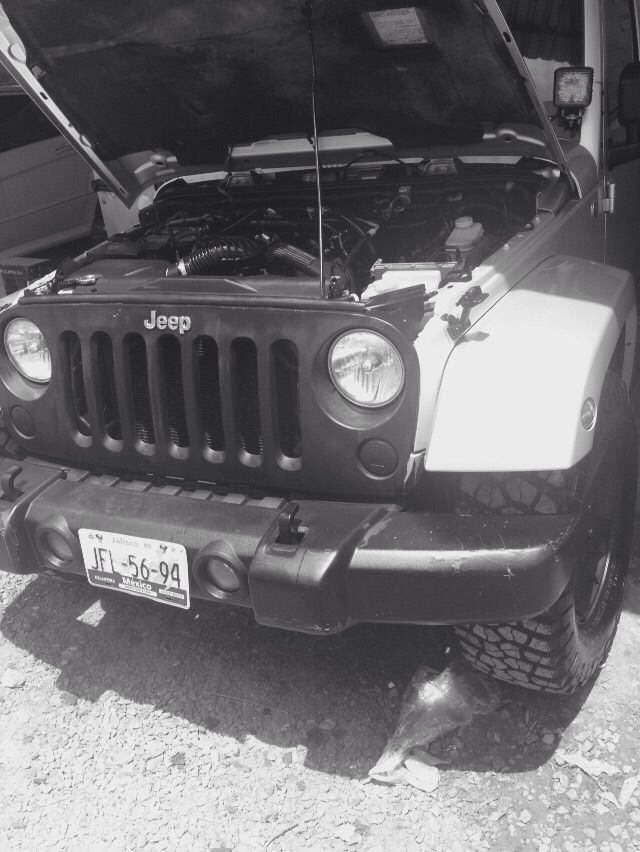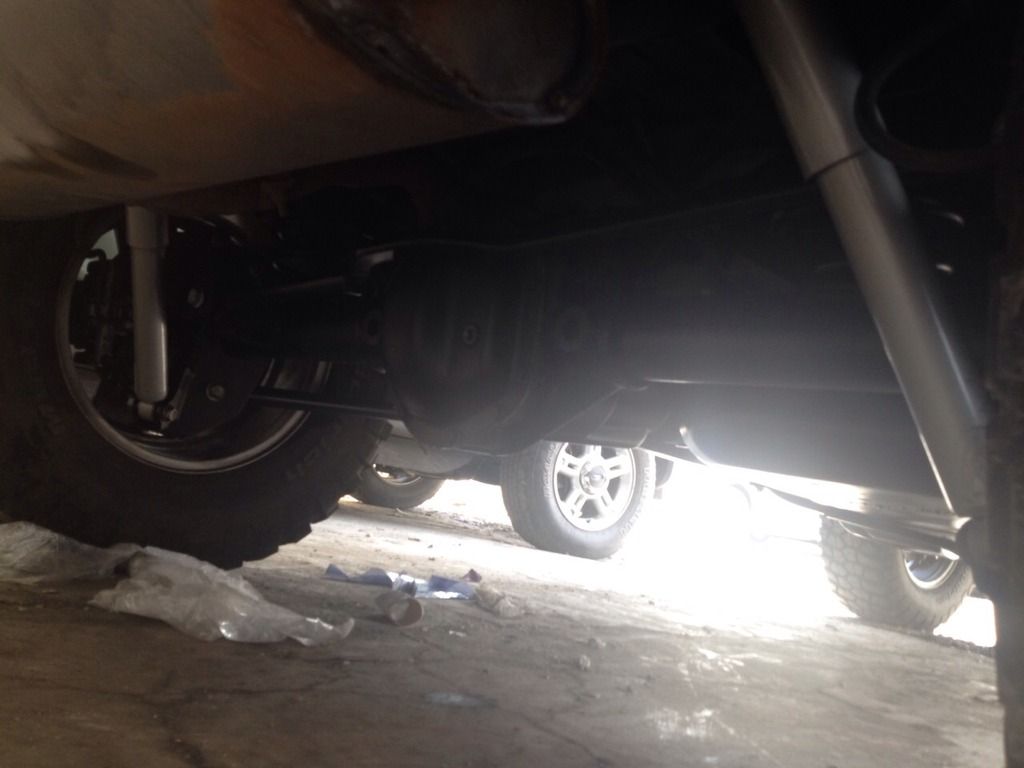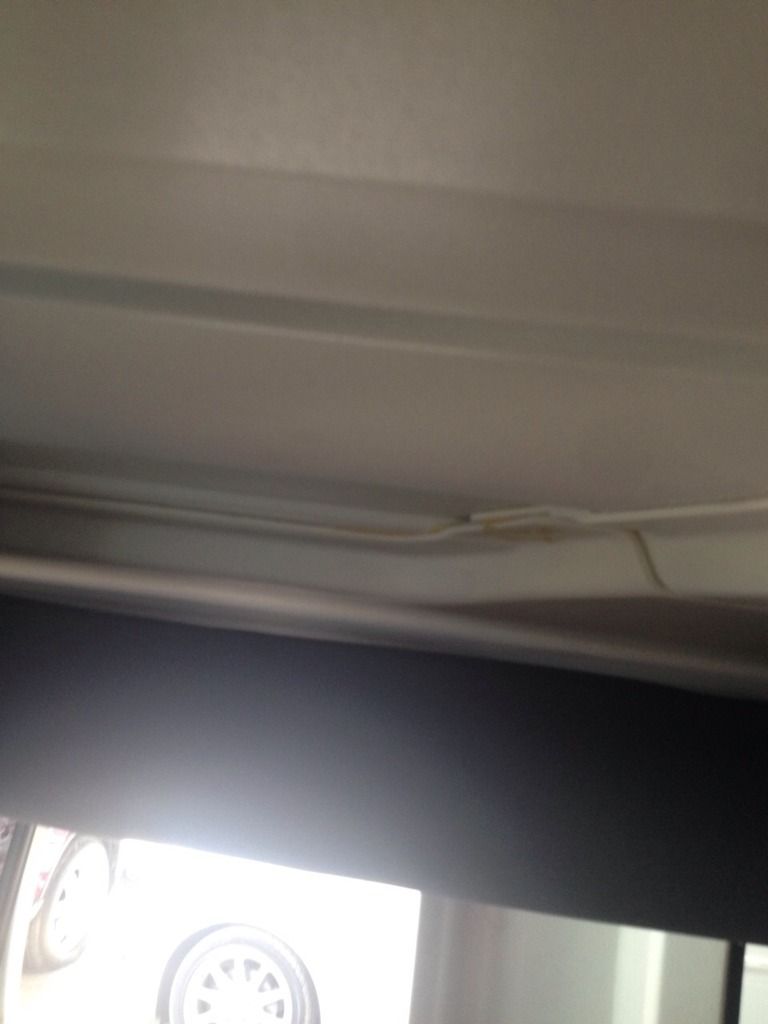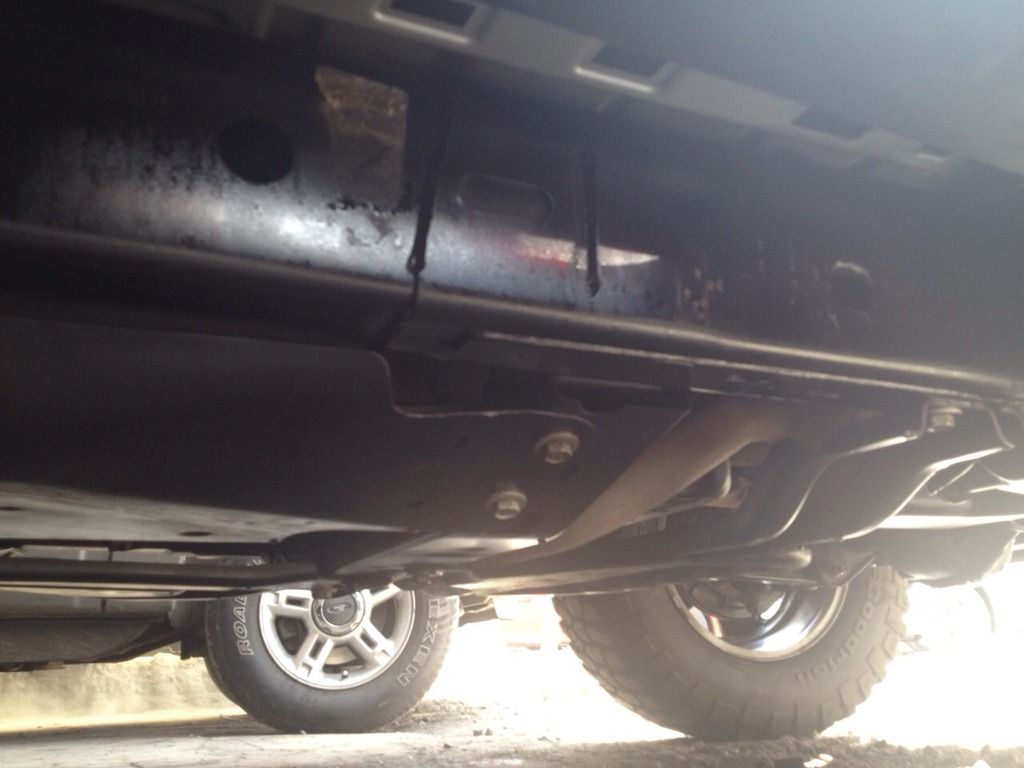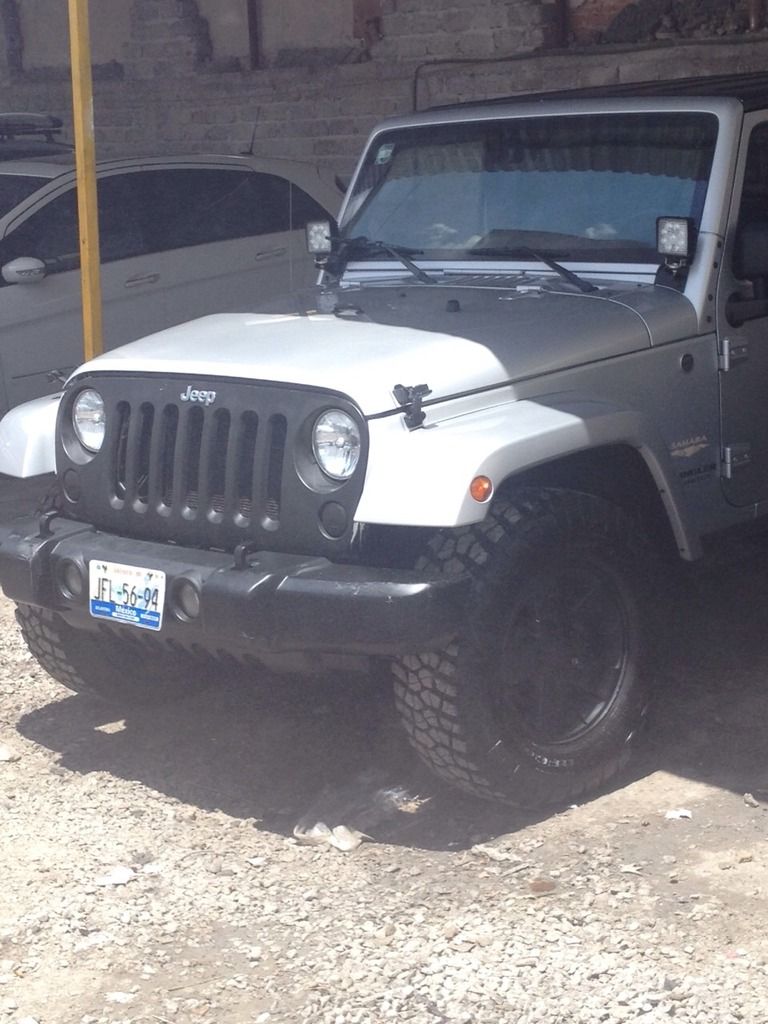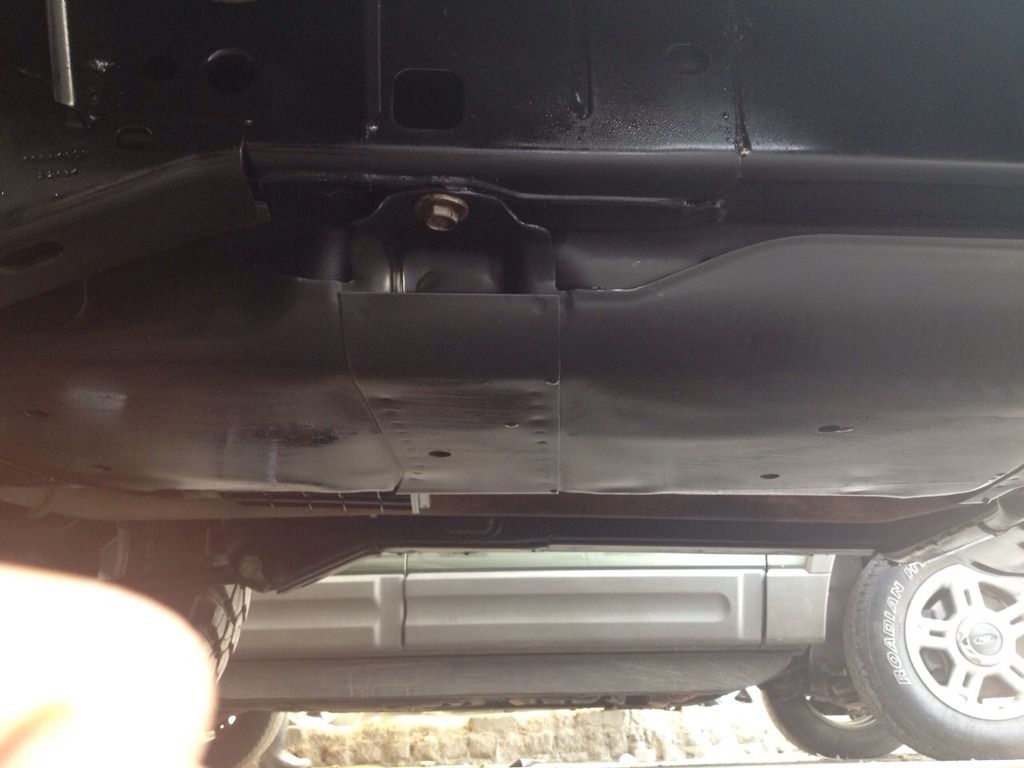 this picture has me thinking... why is the exhaust rusted like that?? is it correct to assume the rest of the jeep is in similar condition??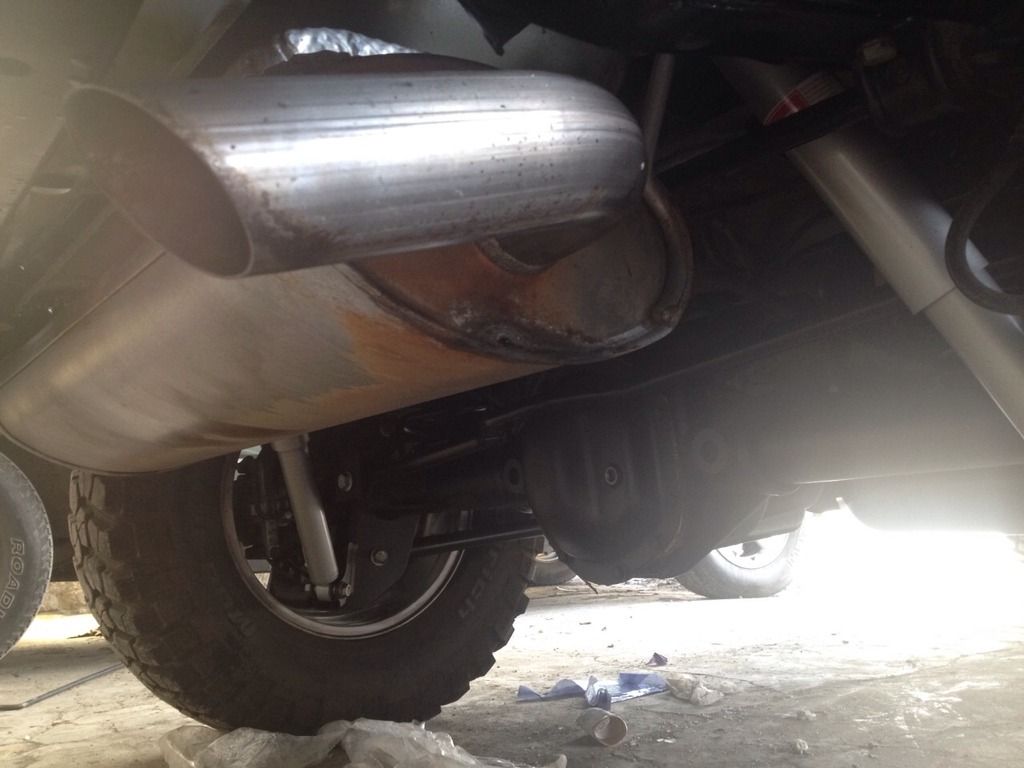 [
it already has mud terrains, small, but would work for a while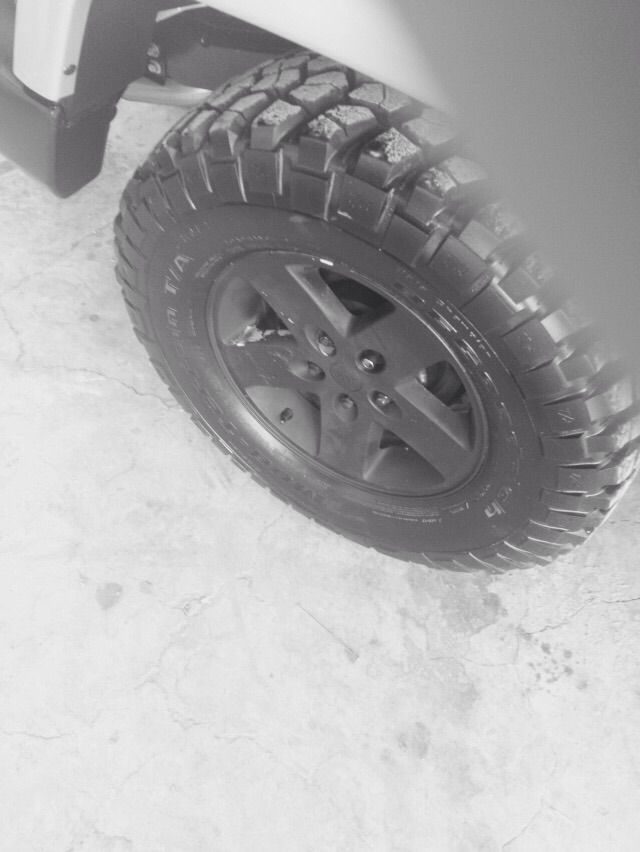 he says motor is clean but its hard to tell in this black and white picture.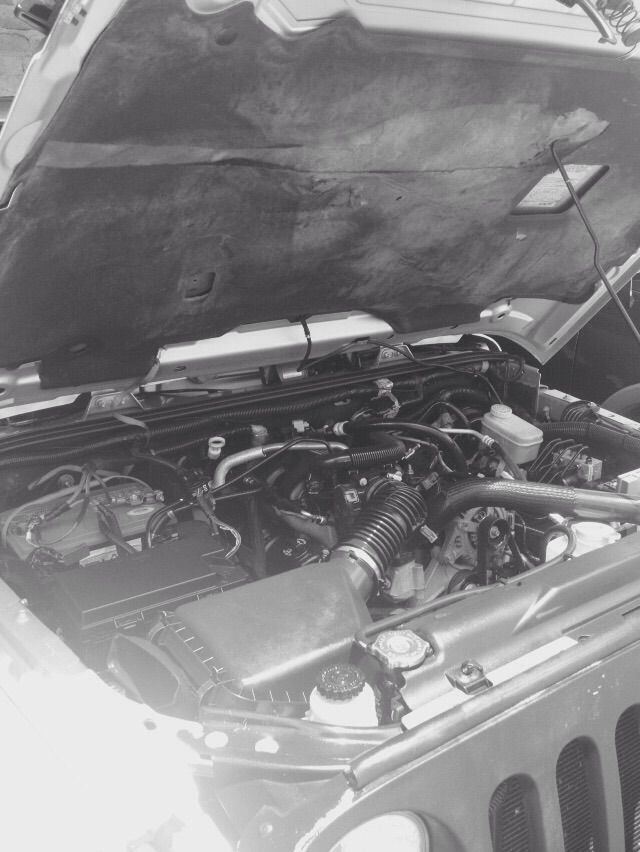 grill was painted black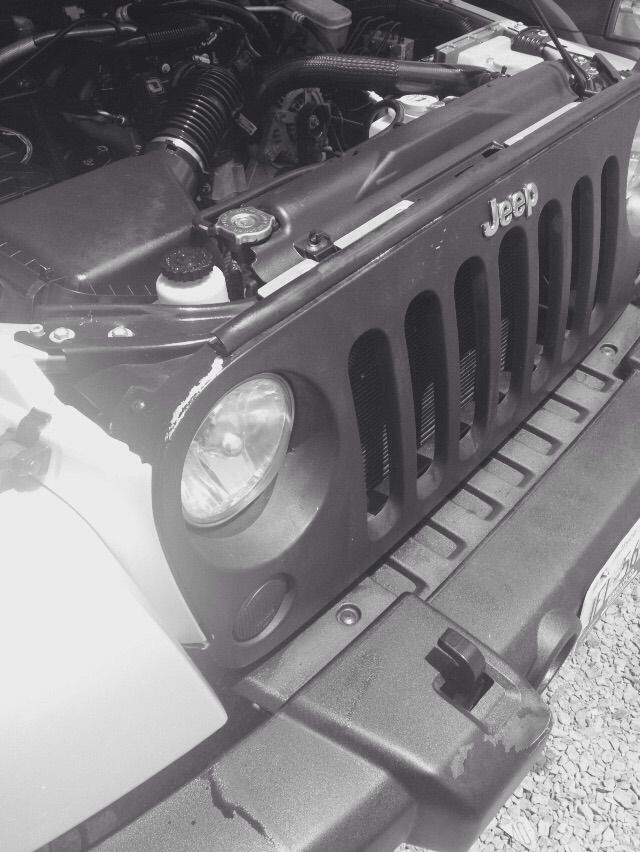 is that the original color?? it looks to white to be "silver" but its not a white jeep.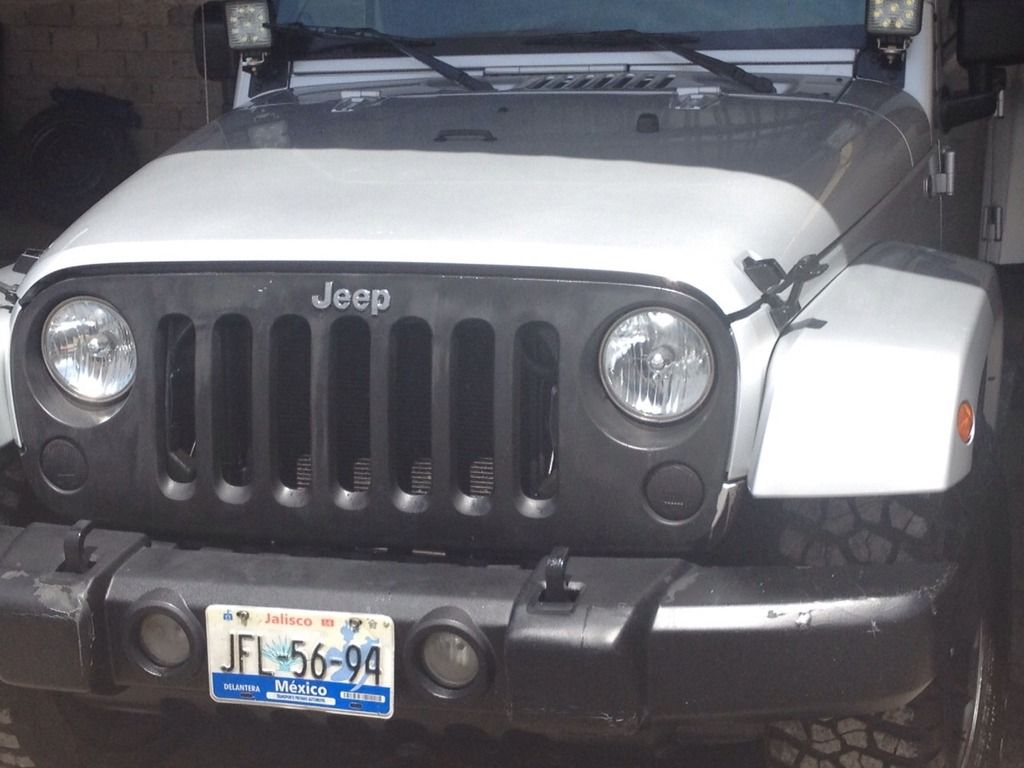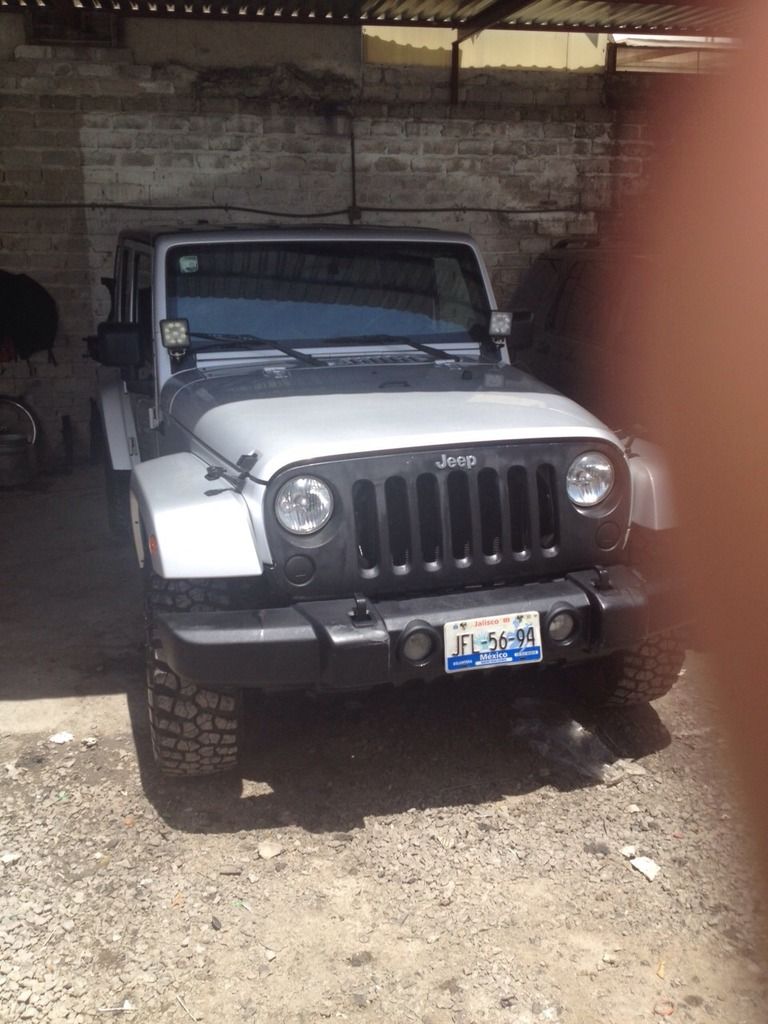 heres the link to the jeep from the vendor:
http://soloautos.mx/usados/auto/jeep-wrangler-2007-plata/939181
he couldnt drive it, but the engine started well and didnt have any weird noise...
so, please help me decide, should it look for something else (very hard to find in here), or take the next step and bring this jeep to a mechanic?? i already have one located that will check the jeep, but i dont want to take it there if i can discard it now...
thank you.