Well it was New Year's Day and the Gators were not looking so good during the first half and my wife was out shopping. So I told my son lets
go for ice cream
and maybe a little adventure. I knew of this old spot off Bartram Park Blvd in Jax and went back there. It wasn't that wet (so I thought) but I did find some mud, muck, & slick clay and had some fun. My son was ready for ice cream and so we were heading out and I went to the left instead of to the right on one last little run and sunk down to the frame and Diffs!!!!!!!! Never go alone, I know but it was supposed to be a quick trip just to check it out and I got carried away. I was very Blessed that Scottrock was only a few miles away trying to enjoy some Oysters and Cold :beer: He grabbed a Matanzas Jeep Club buddy and some straps and came to winch me out. Took a few trys and finnally behing a pine tree the JK was SET FREE!!! Thanks Again Scott!! I owe you a big one!! :beer:
When I thought we were done...
Guess we aren't going anywhere...
After I rocked a few feet forward..
Scott to the rescue..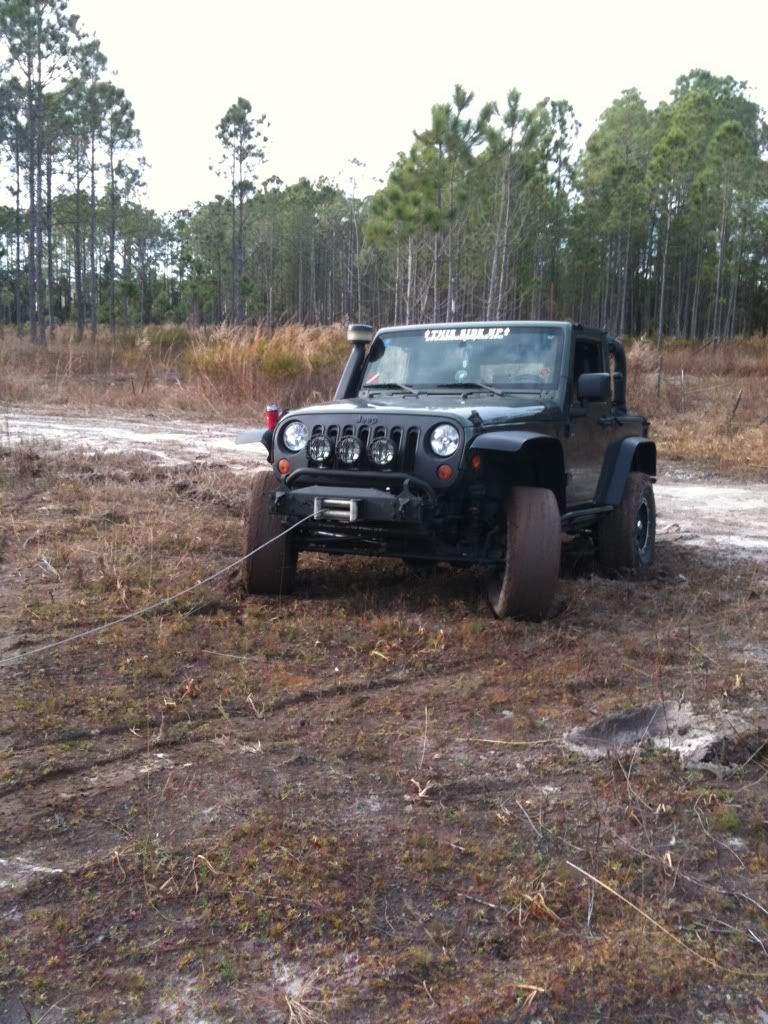 What I was on...
Home at last..