Discussion Starter
•
#1
•
Figured I would put this in the outdoor section since it pertains to my bush crafting/camping gear.
I used to do a lot of leather work in my youth and have been wanting to make a couple sheaths for some knives I am making. I am lucky enough to have one the of original Tandy leather stores about 30 miles up the road in Austin so I went in Saturday and picked up some scrap and supplies.
Total for the bill was around $50, but most of that was supplies and tools, the scrap leather only ran me about $8. The only leather I could find in the scrap pile that I thought would be useful was black which was fine since this was going to be used mainly for practice on some covers for axes and what not and the color doesn't matter. This is what I ended up with: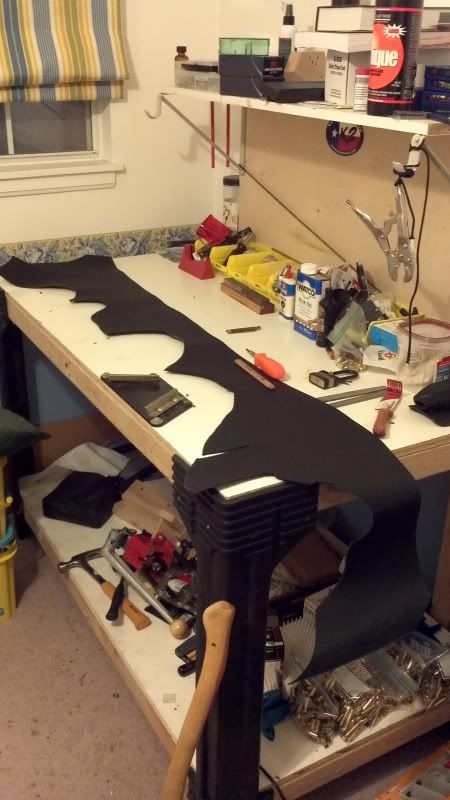 Also picked up some thin scrap that I thought would be useful. Here is some of that after a split it in half: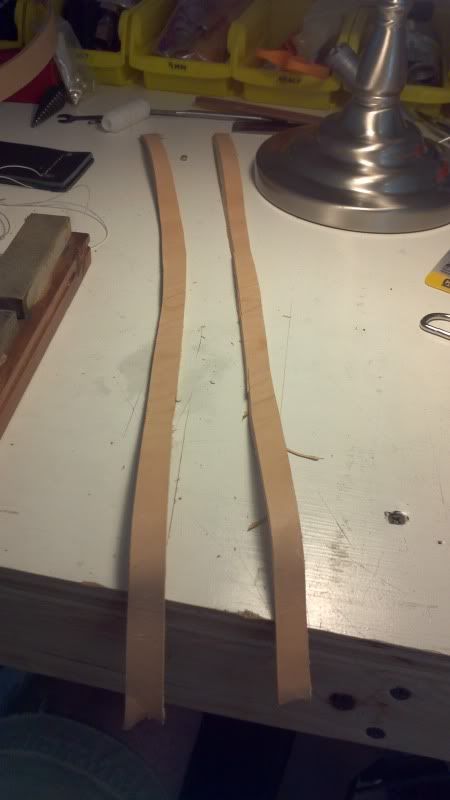 The rest of the pics are some of the process to build a blade cover for my axe (I got into it and forgot to take detailed pics along the way). Basically just two pieces of leather that are sewn, with a clasp and d-ring purchased at tandy :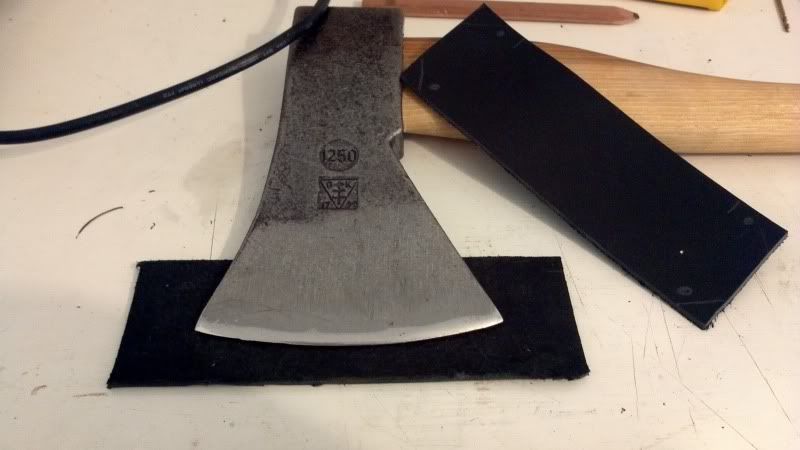 Used an awl I had to punch sewing holes or to get holes started.
I found that a step bit did a good job and making holes in thinner stuff, just use it by hand and it cuts right in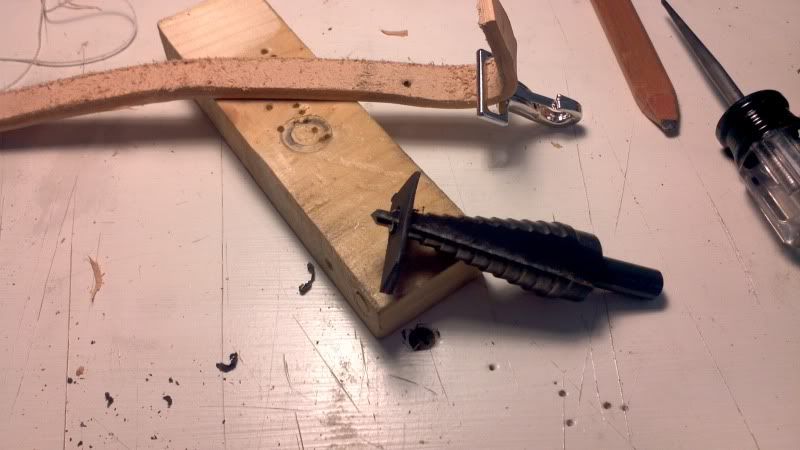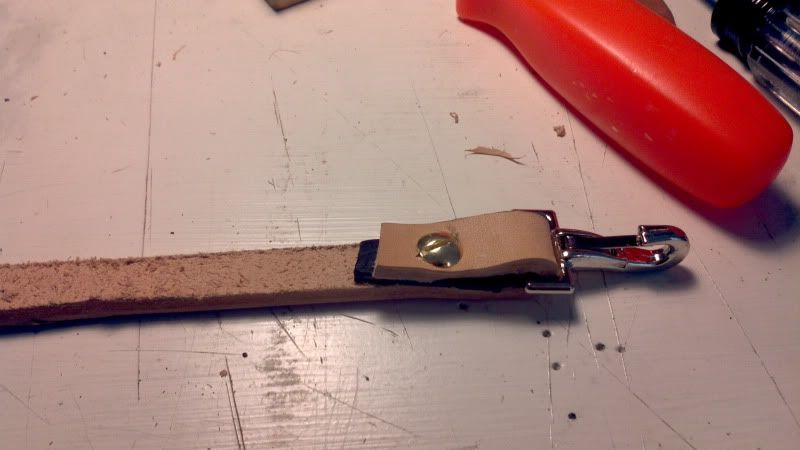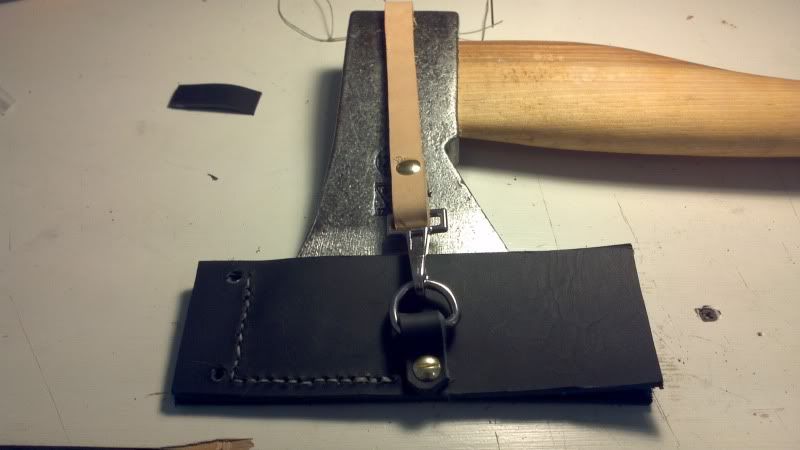 Trimmed up and done: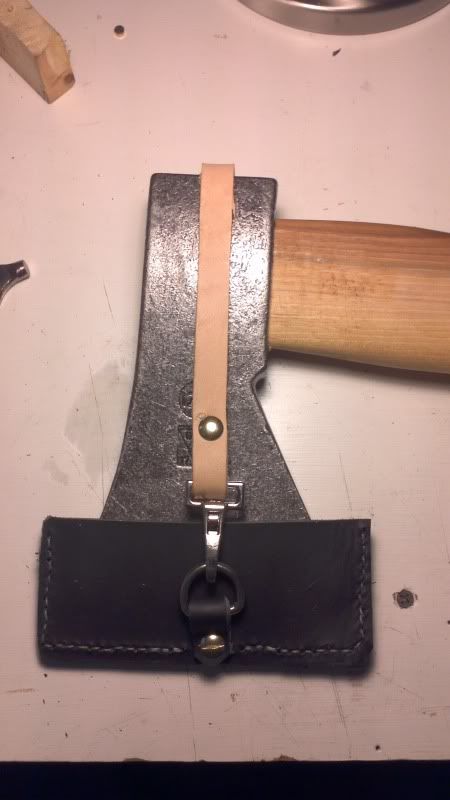 Also whipped up a cover for my tomahawk last night. Still need to make a strap with snap for it and trim it up, but its pretty close.