Discussion Starter
•
#1
•
I got a great deal on some vision X fog lights & they arrived today, so I figured I would share my install on them. Well....here we go!
I removed my stock fog lights. Very simple I just had to remove 4 screws. First thing I did notice was that they seem to stick out a little further than the stock fog lights.
I have an ARB Deluxe front bumper so first irst thing I had to do was remove the ARB foglight mounting bracket. There is no mounting bracket on the sahara bumper so all you have to do is remove the 4 screws that hold the foglights in & unplug the fog lights bulbs.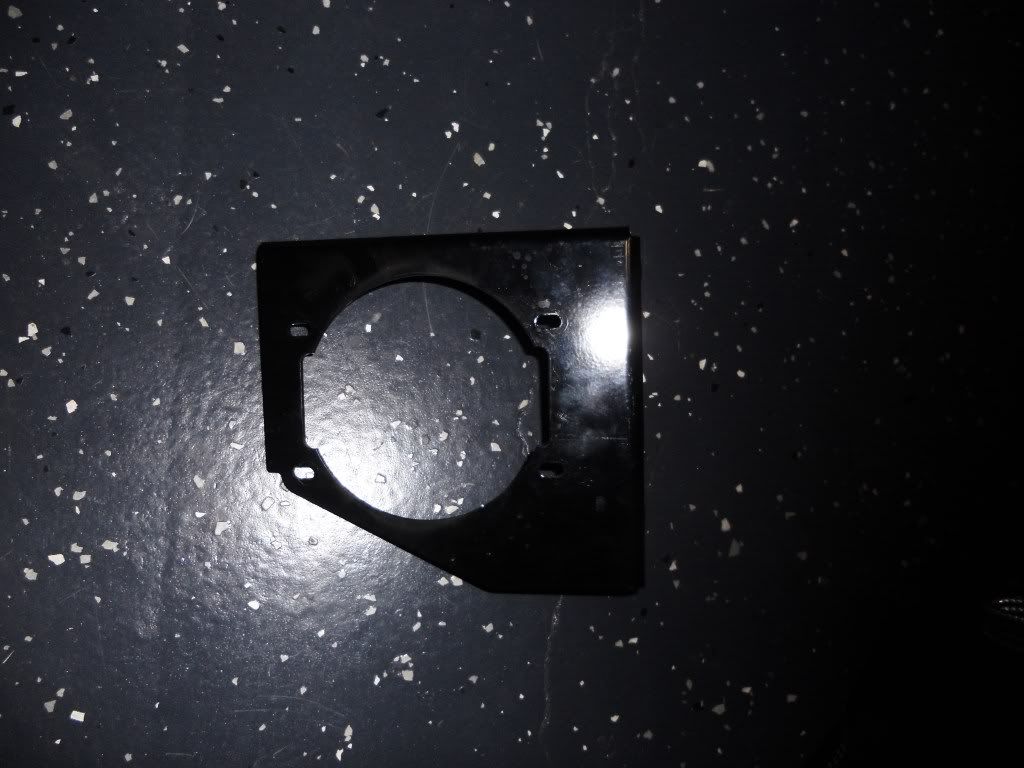 Next I mounted the Vision X fog light to mounting bracket using 4 screws that I had holding the OEM fog lights with.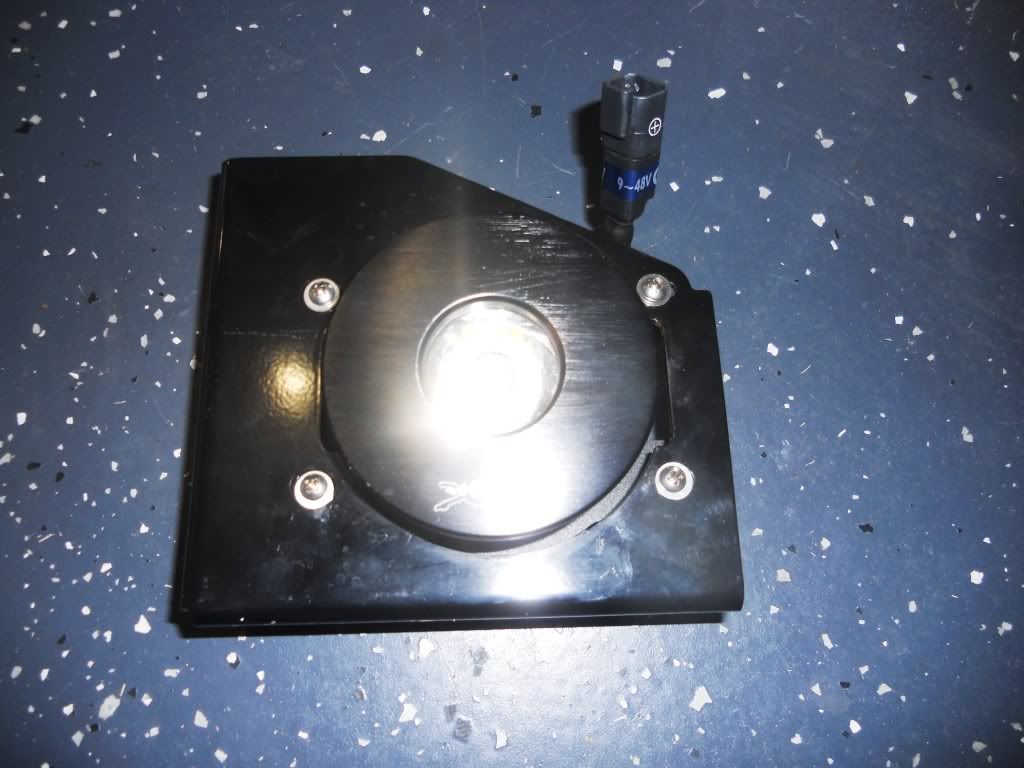 I then remounted my fog light bracket to the bumper. (On the sahara bumper all you need to do is replace the 4 screws back through the Vision X light & screw them back into the bumper.)
Once I mounted the bracket back to the bumper I did not like how far they stuck out. (The sahara bumper is recessed for the fog lights so I don't believe this would be an issue.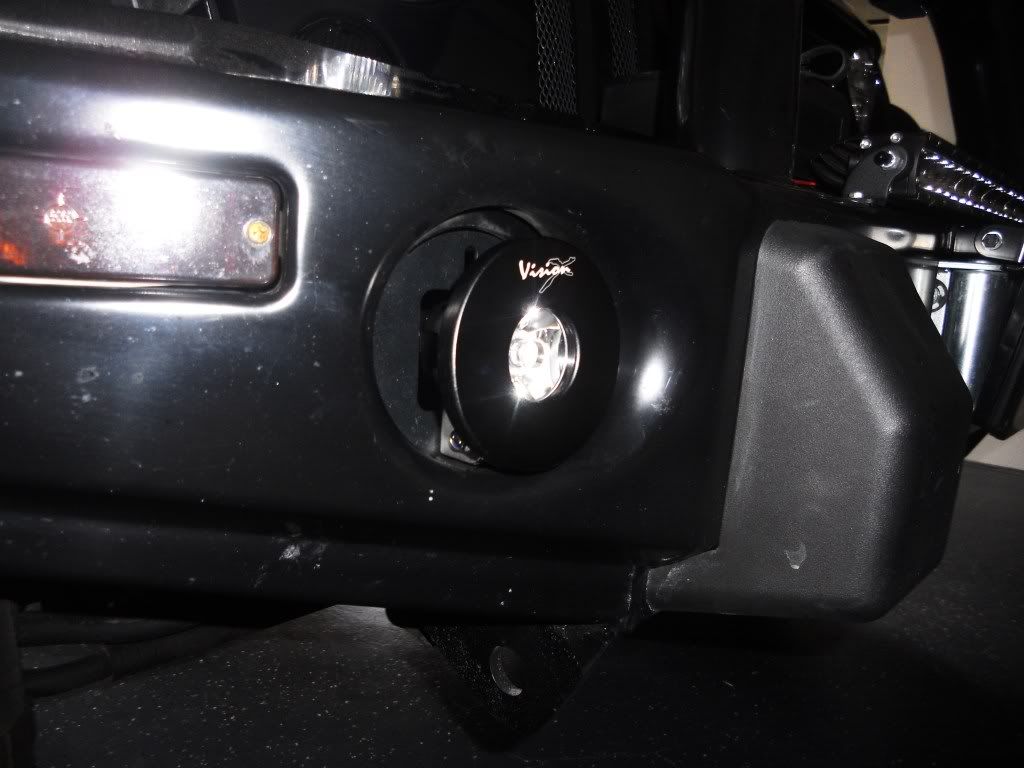 After removing the fog lightbracket from the bumper I went to the hardware store & bought 3/4" aluminum spacers & New Stainless steel screws that were 3/4" longer than what I initially used. The screw on the far left is the original & the one on the right & the spacer is what I purchased.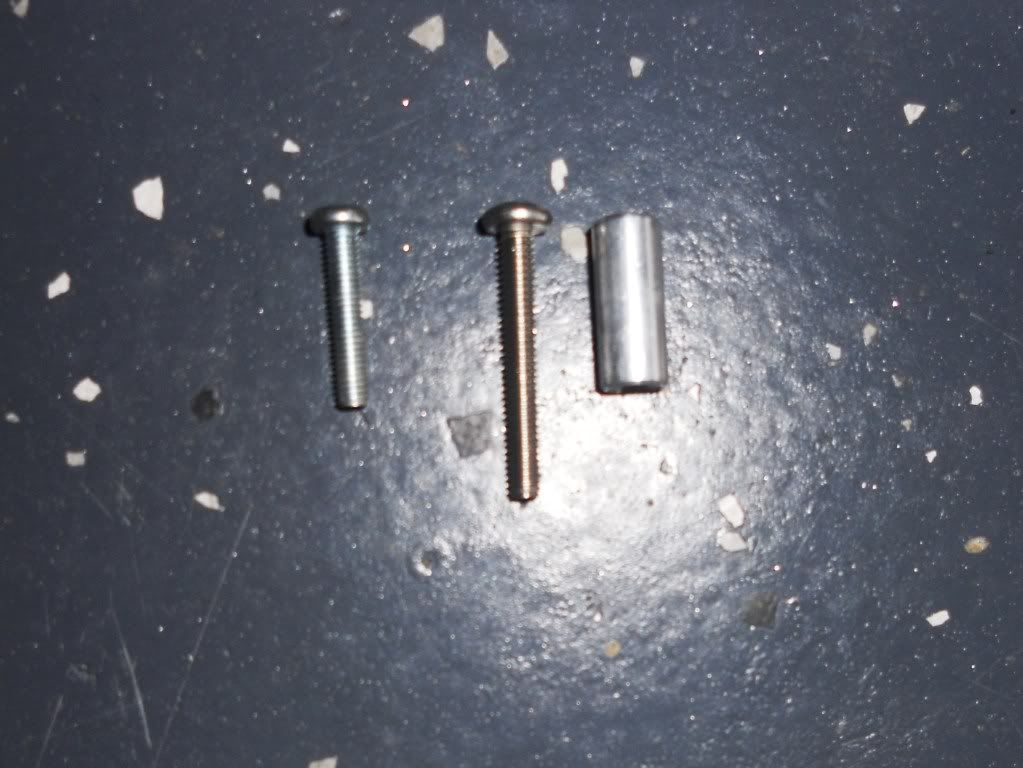 I removed the vision X light from the bracket & reinstalled it using the 3/4" aluminum spacers between the bracket & vision X fog light. (For sahara bumper you can do the same thing if you feel the light sticks out too far.)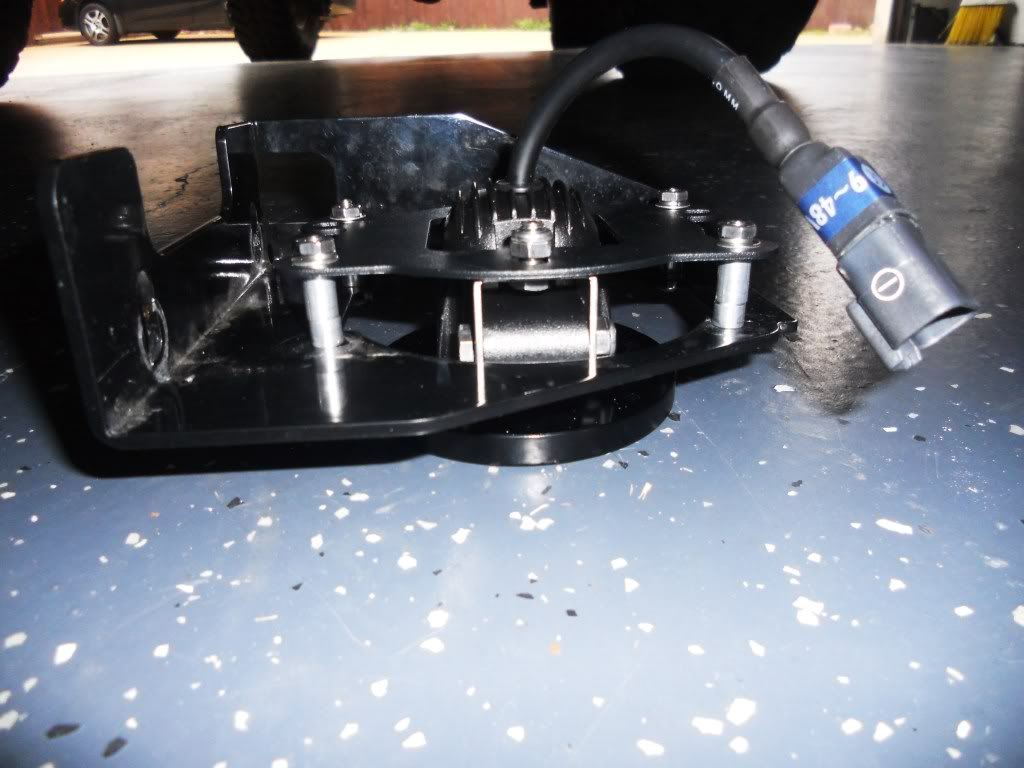 I reinstalled the bracket with the aluminum spacers & it fit like a charm.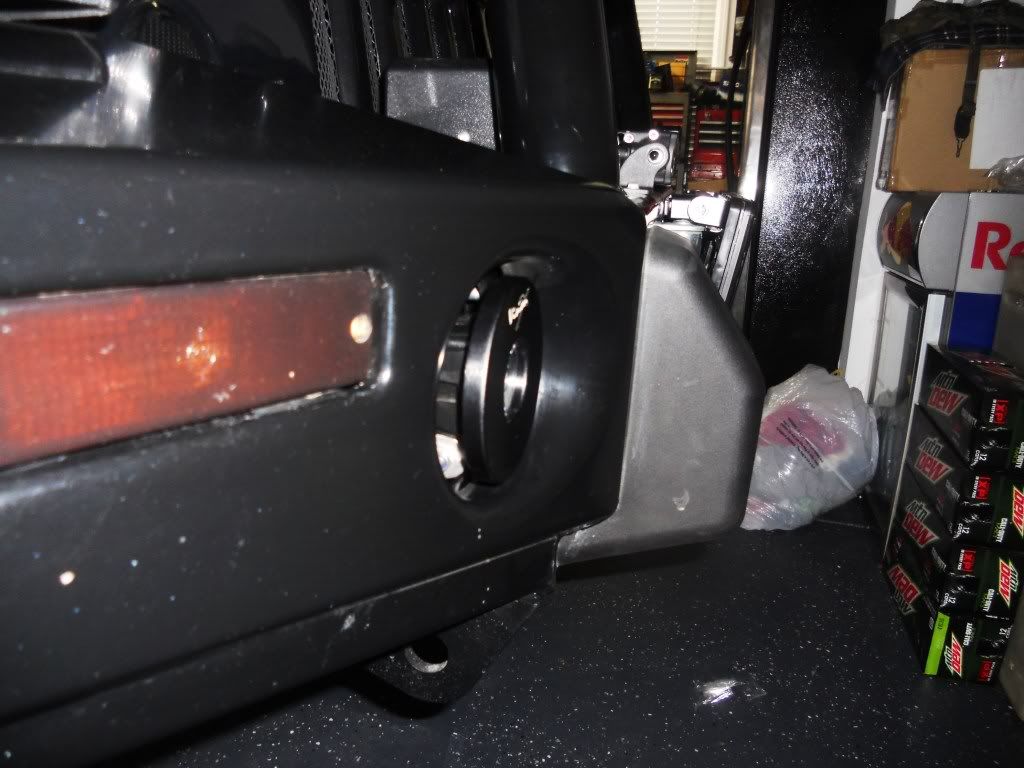 The Vision X kit included wire taps & a plug in for the fog light.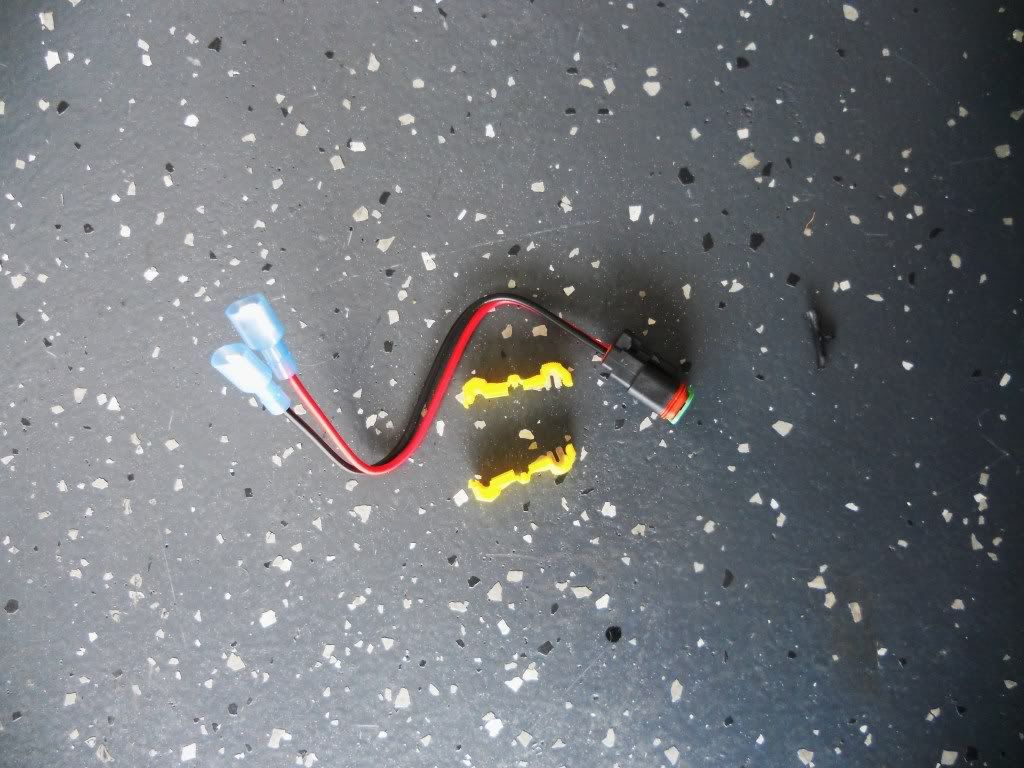 The direction said to tap into the existing fog light wires. I don't like that when you turn your high beams on the fog lights go off so instead I tapped into the existing marker lights. (For sahara bumper you can also do this, but you would need to tap into the marker lights on the front fender)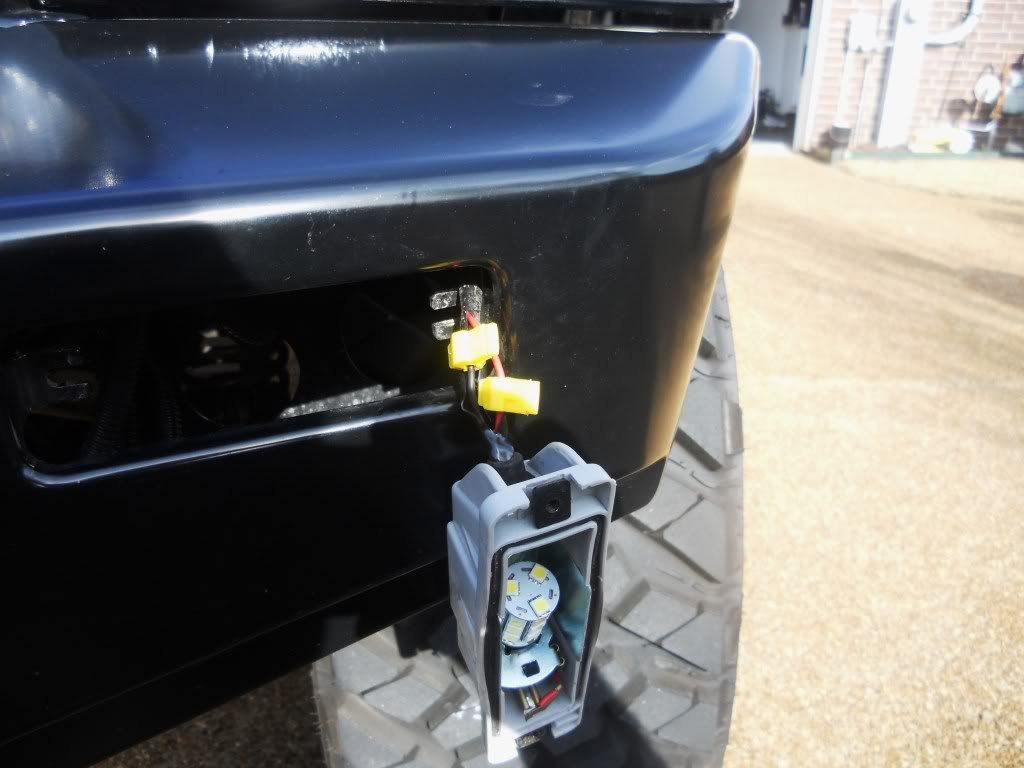 Then plug in the wire connector to the wire taps you just installed. Red positive / Black Ground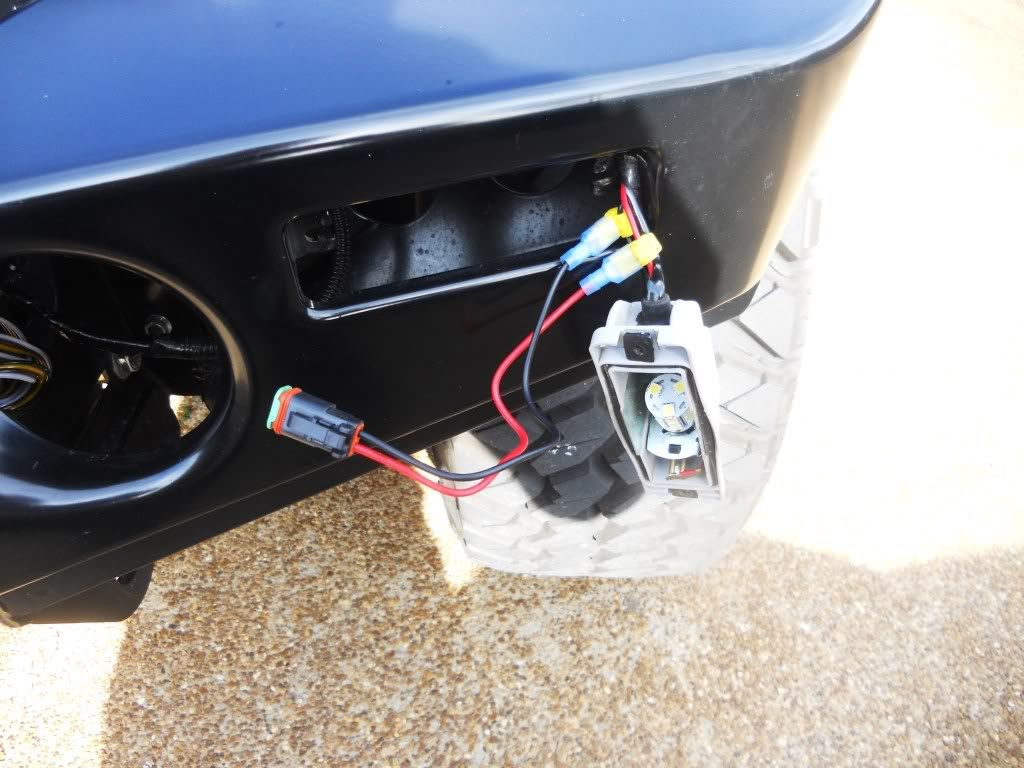 Plug in the Vision X light into the connector & your done. This install took about 50 minutes which 20 minutes of that was to drive to the hardware store & back for new screws & spacers.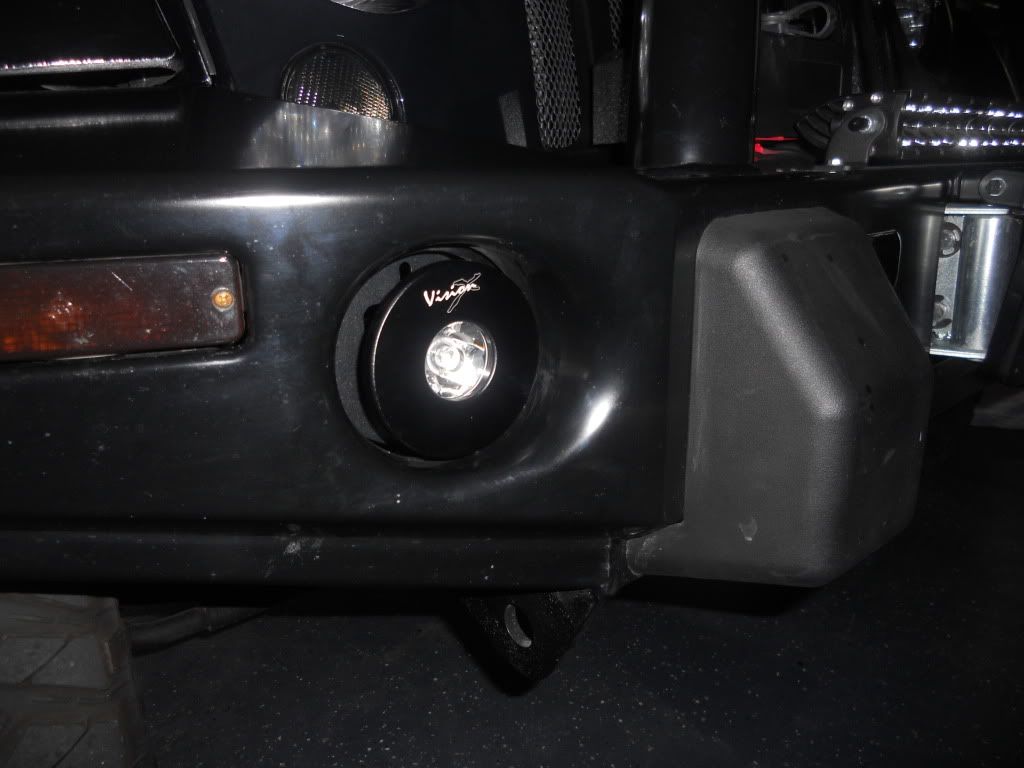 Heres a few quick night shots If you have any questions please don't hesitate to ask. Also if you'd like to see them in person let me know & we can meet up sometime at night so you can check them out.
Vision X fog lights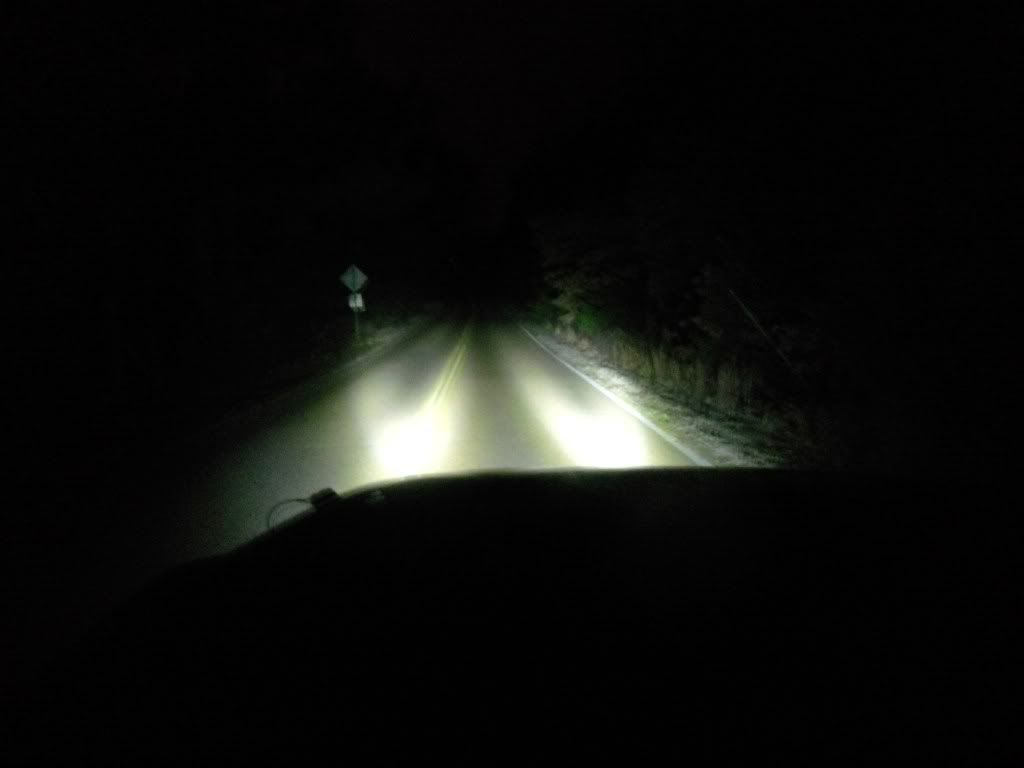 Vision X fog lights & truck-lite headlights