Discussion Starter
•
#1
•
I was sporting a Q Industries MV-50 for the last eight or nine years. When I reconfigured the subwoofer in the back of my two door, I had no room for the compressor so I decided to hard mount it under the hood. As luck would have it, the compressor would meet its demise after trying to remove the portable carry handle on it. So I ordered up a Viair 400h to replace it, here is the outcome.
The 50.00 dollar brake booster mounting bracket.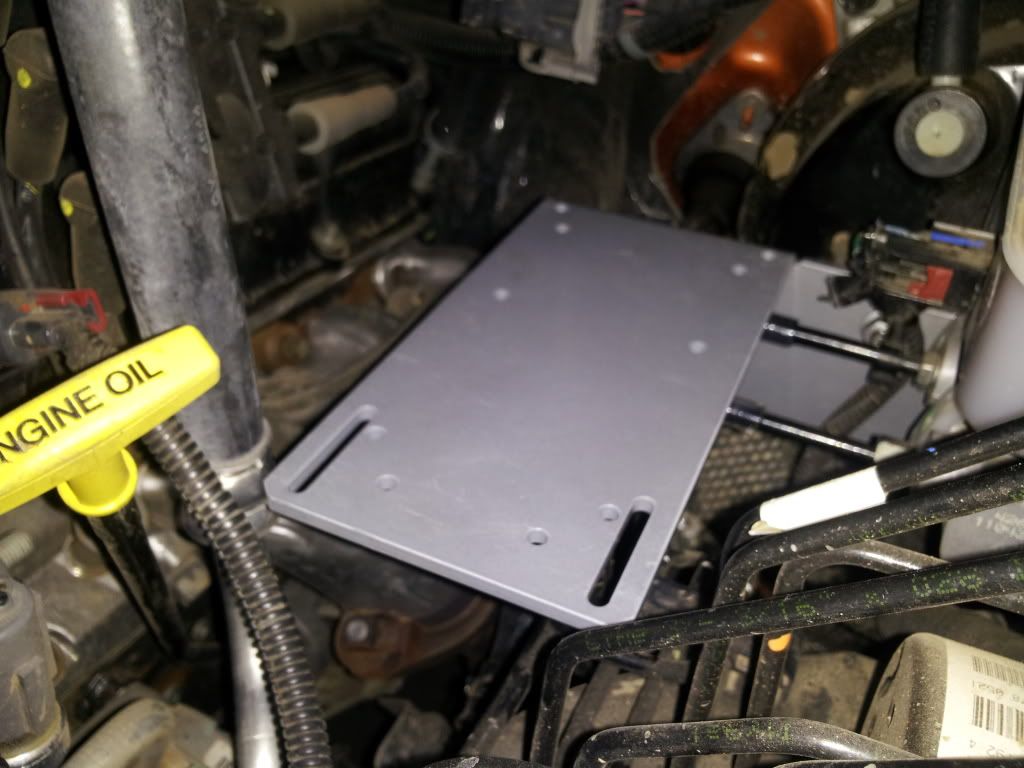 The bracket was too close to the brake lines for comfort.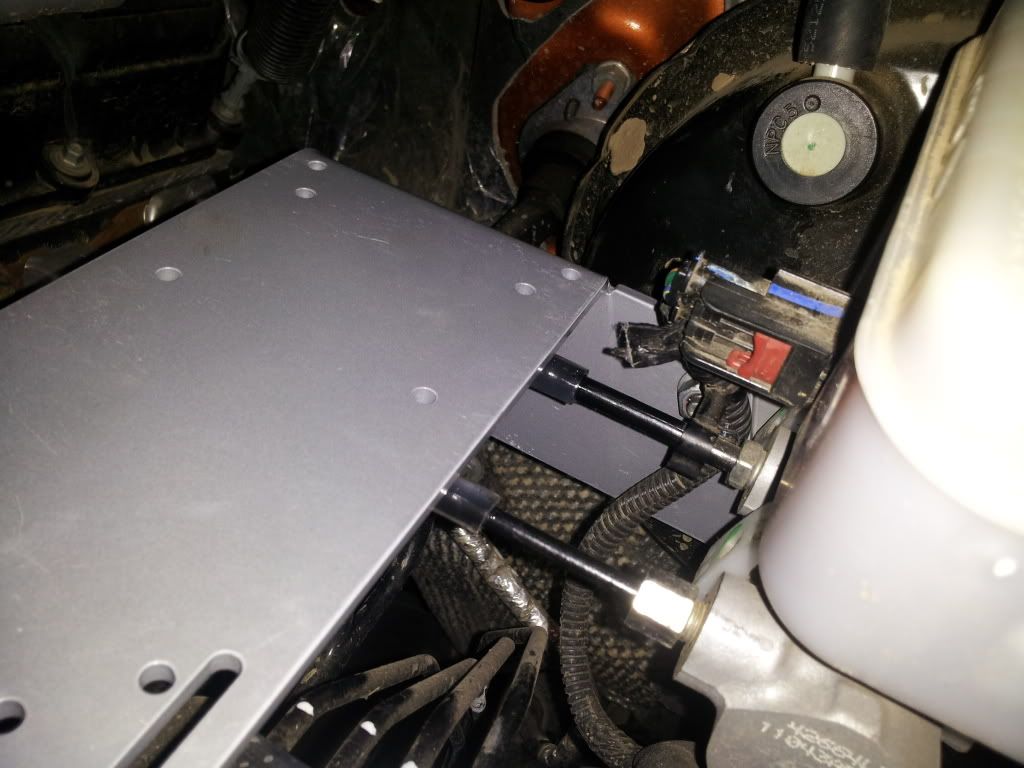 Finished product - Wrapped the leader in nylon braid, remote mounted inlet filter.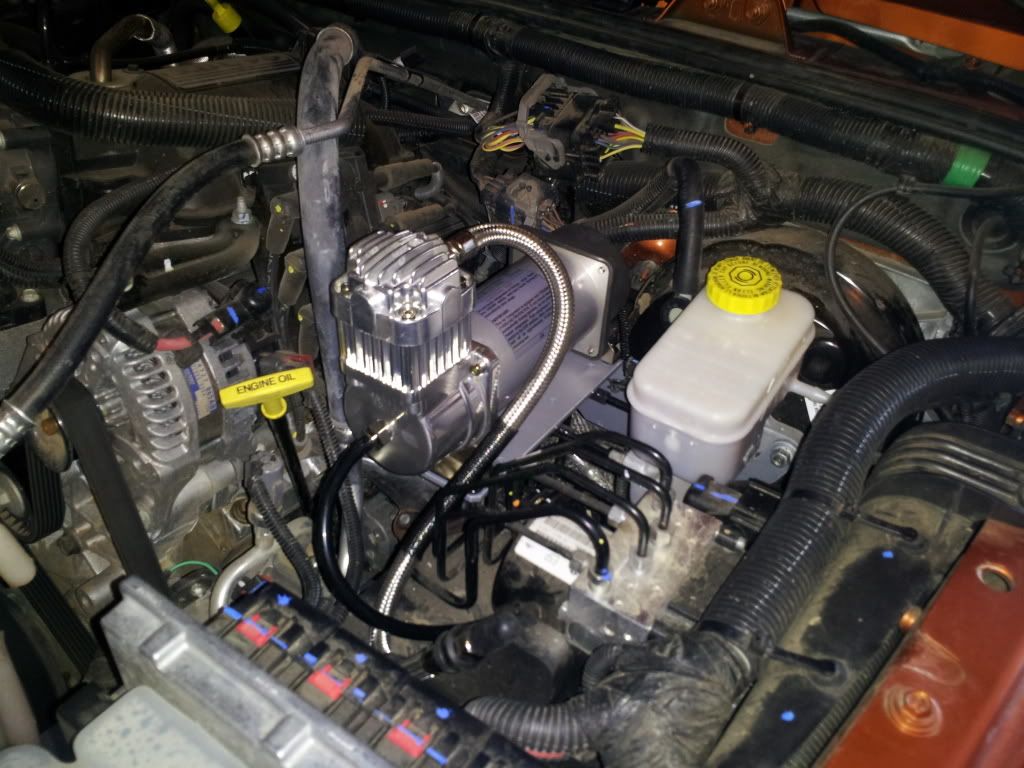 Factory installed type M quick coupler.
The ambush rubber cap - forgot it was there twice and hit myself with it testing it. LoL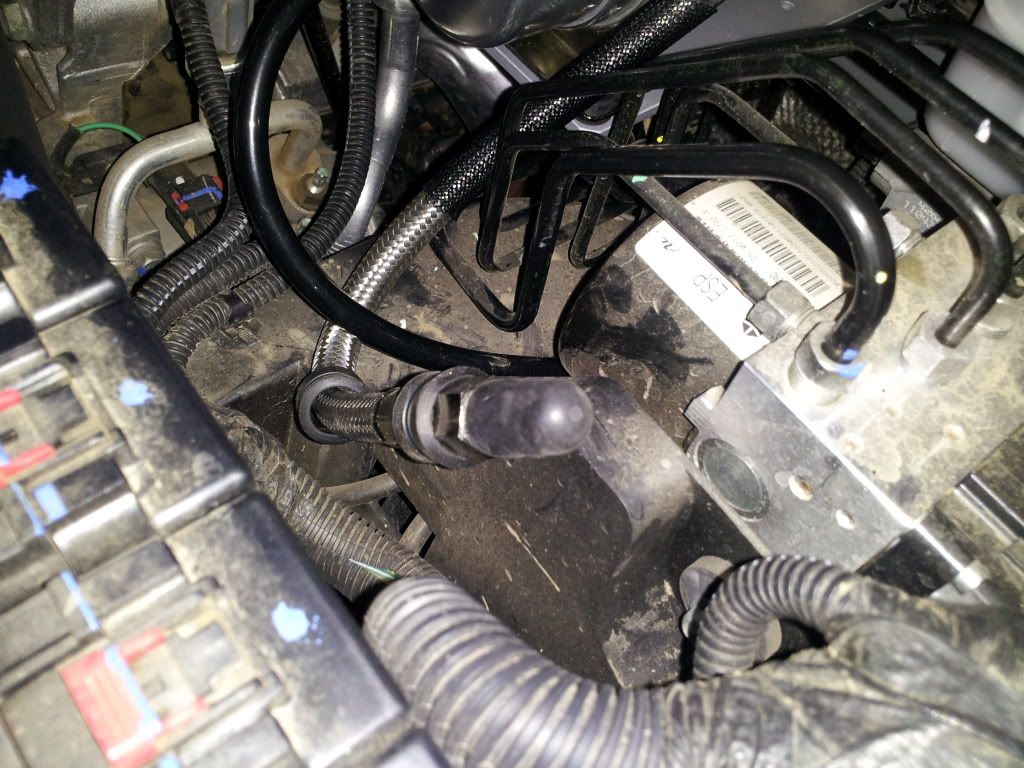 Remote mounted filter under dash inside the cab. Compressor is pretty well isolated from weather now.
Soooo, this compressor is fast! The fill time from 12-30 psi per tire on the stock 32's was a minute and a half. Way better than my MV-50 for sure, and this thing is way more quiet. So far I am pretty pleased with this and I have around 240 dollars into this setup which is decent for the outcome. Can't wait to use this out on the trail, I love the fact that I don't have to do anything more than connect a hose and flip a switch now!
Thank you to Marcus for getting me the bracket in break neck speed as usual! Always great service from him and Poly Performance! :beer: