Discussion Starter
•
#1
•
Theres gonna be an asslaod of pics and videos here so if you're still on dialup - you're f'd.
OK y'all - as most of ya know, Zack and Amanda Massey got engaged awhile back, it got suggested that they do it at Katemcy on memorial day weekend.
Me and my wife always try to do that weekend at K-2 for my birthday, Chris (cjb321) usually comes with us, and this year he brought his fiance Michelle - she was his girlfriend when the trip started.
I knew my adventure trailer had 50 year old dry rotted tires, but I thought they had 250 more miles in them. I was wrong.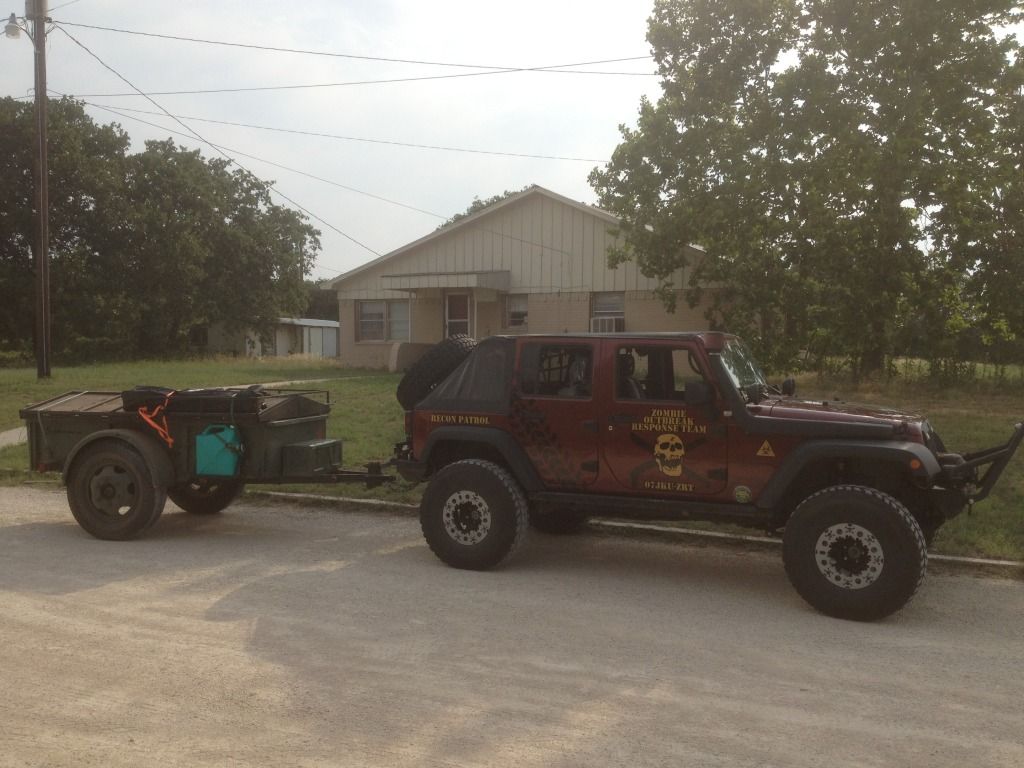 65 miles from home....
its loaded with all of our gear, etc so Chris and Michelle stay on the side of the road with it, me and my wife disco the Jeep from it and haul ass home, Rockwell bolt pattern wheel = no spares anywhere - especially friday afternoon on a holiday weekend. So we grab another trailer and the Dodge to pull them both with. Julie drives the dodge, I'm back in the Jeep and we head back to the dead trailer.
Finally get back there, fight with winching a dead trailer onto another trailer, its about 11PM at this point. OK -quick txt to Zack - we're on the road again man!
1 mile later....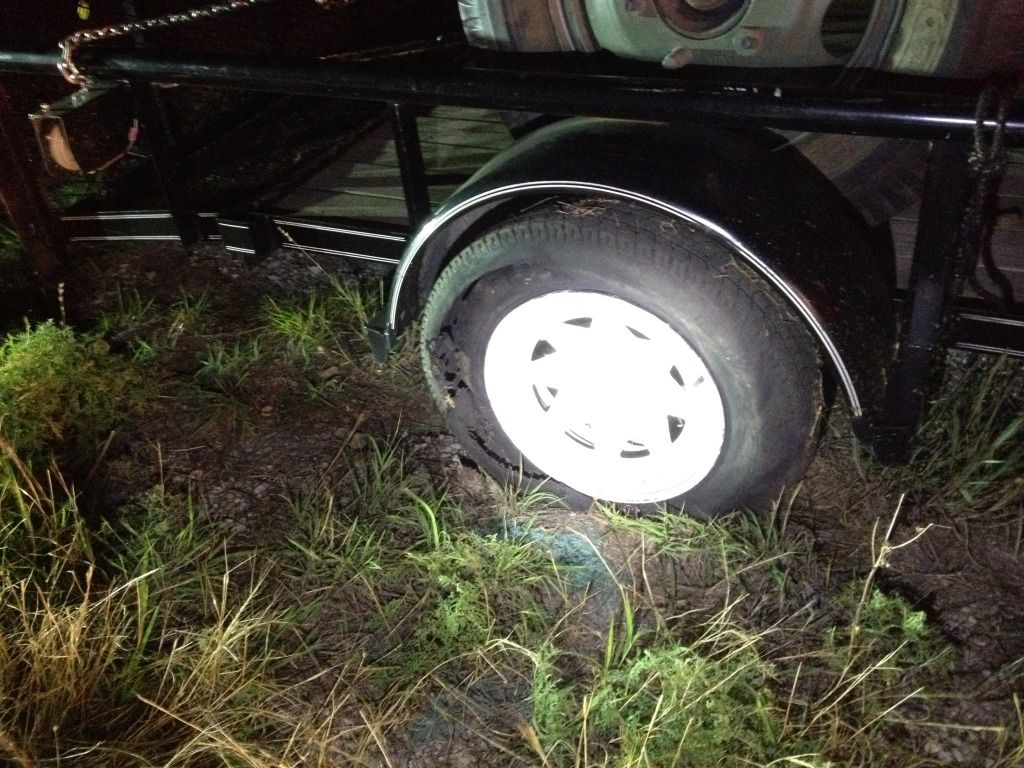 no freakin way.
no spare for that trailer either.
Cell signal is way sketchy, stand in one spot, nothing, move 2 steps and 1 bar.
Finally find a 24hr tire guy thats working over the weekend, he gets there about 3AM, we help him change tire on the side of the road and we're rolling by 4-4:30AM.
While we were waiting on the side of the road, Chris asked michelle to marry him.
Congrats!
so we're rolling the 2-story trailer now..
Pull into K-2 and back in next to Zack at about 5AM.
He woke up and helped us set up camp - while the girls crashed int he vehicles since they had hair appointments at 9AM for the wedding.
Got the tent up just as the sun came rose.
ok, that covers getting there.....