Here are some pics of the tranny cooler we installed todya, well actually my buddy Joe, did most of the work and I assisted..... Your first impression will likely be overkill, but I like overkill...

We started out by removing the grill and doing a test fit to see if the unit would fit behind the grill....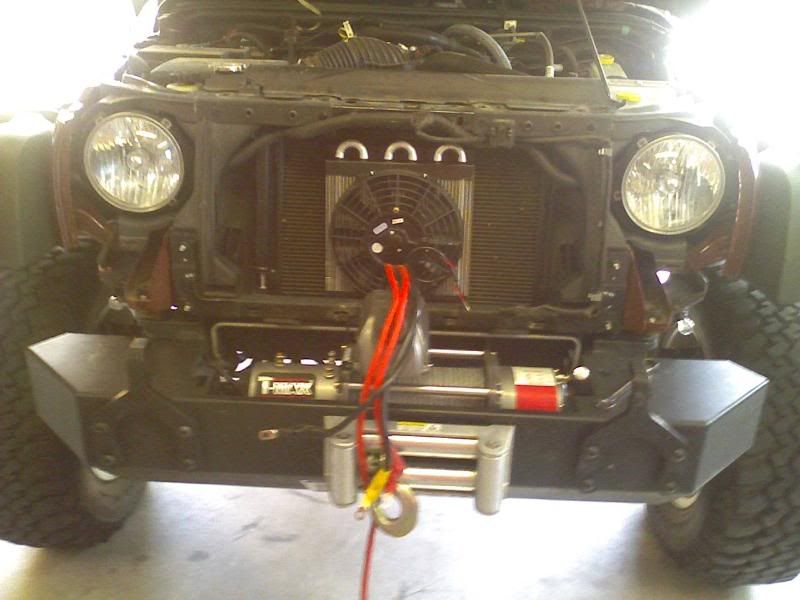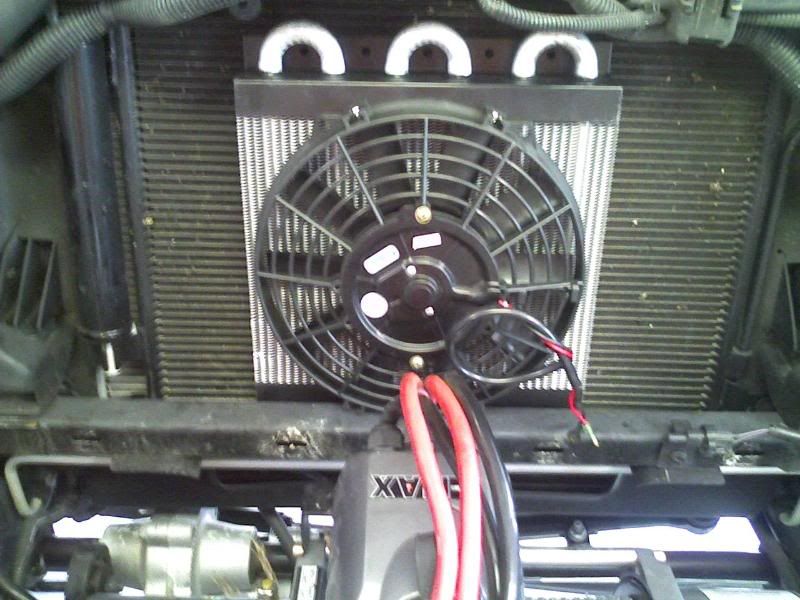 Then the stock line was cut and AN fittings were installed. In the end we were missing a couple of AN fittings, so we discarded the old line and ran a braided hose in its place (didn't have pictures of that), but this is the easiest solution, just make sure you have a couple of -6AN flare unions.
Add AN fittings to the tranny cooler.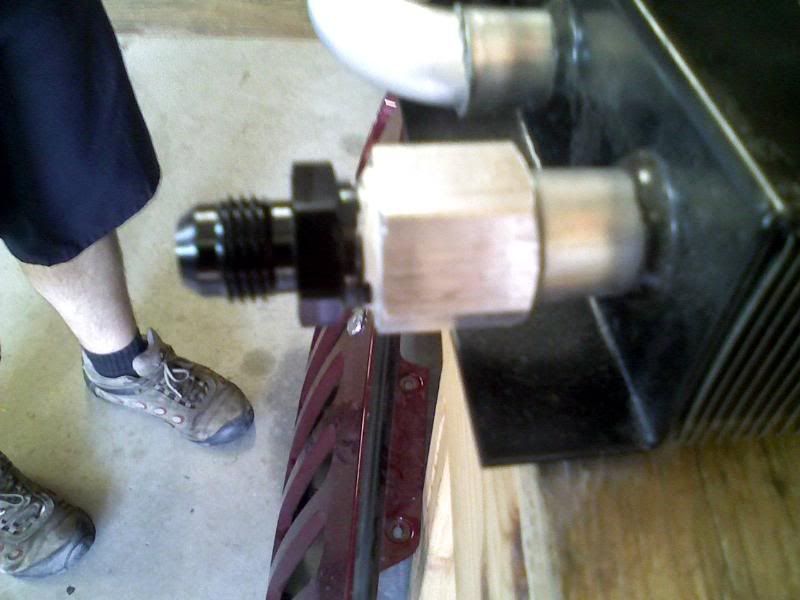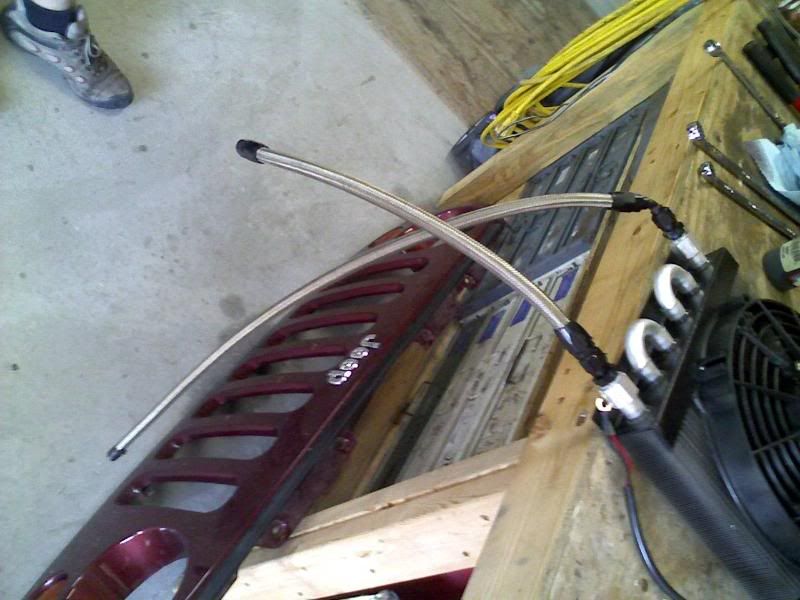 We intended originally to install the adjustable thermostat under the radiator support cowl, but it wouldn't fit right, so it was installed to the right of the radiator (forgot to take a picture, weill add one later).
Wired up the thermostat, and connected all of the fittings, and put the grill back on.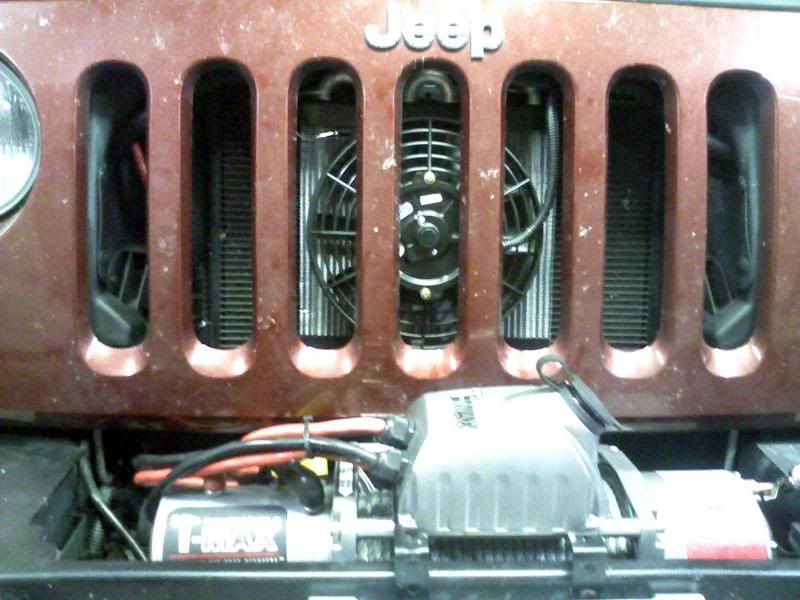 I was going to wire in a disable switch so I could turn off the fan when crossing through water, but frankly, its higher than the radiator fan and it will hit water before the new cooler fan will. I may still add a disabling switch later, haven't made up my mind yet. I may also add a gauge later. This should make sure that my tranny doesn't get too hot when on the trail, in traffic, or when pulling my trailer. I'll update as time goes by to advise if there are any issues with it blocking too much air through the radiator, etc. But thats the reason I wanted one with a fan, to be able to push more air through.
Sorry about the crappy pics, they were taken with my cell phone, and sorry about the bug ridden grill too....