Recently, Trailmaster asked if I would install, test, and review their new, 3 link, 4.5" long arm with Fox Shocks on my 2 dr.
I installed it on my 07 2 door Rubi over a couple weekends in August. Then, I headed off to Moab and to Colorado to test it.
This thread won't include all the steps. The first version of printed instructions with pictures are pretty good. However, like any long arm install--especially on a jeep that already has other upgrades--some fine tuning and adapting typically needs to be done along the way.
The local 4x4 shop that does my regearing, welding, and occasional custom work for me, was gracious enough to let me use one of the lifts in his garage for the install. He did the welding and used his plasma cutter. I did the rest of the install with an occasional extra hand from him or my brother.
Pre-install, these were the suspension and steering specs for my JK:
OME 3" springs, with OME LT shocks, Currie arms (but stock front uppers), and Teraflex trackbars, with 0.75" rear axle push/stretch.
JKS front and Teraflex rear bumpstops.
Full Traction rear HD swaybar with Teraflex rear swaybar links.
Currie drag link and PSC hydro assist.
Northridge4x4 front swaybar links.
EVO RockStar rear shock relocation skids.
Crown extended brake lines.
1" M.O.R.E. body lift.
On 37s, it would RTI at 1000+ with 1.25" front and 2.5" rear extended bumpstops--which I could run due to a 1" body lift and flat flares.
On 40s, it would not RTI as high because I had to run 3.25" front and rear extended bumpstops.
So, here is what I received on the pallet:
A box of brackets, hardware, and brakelines:
A rear axle truss to weld on for the 3 link: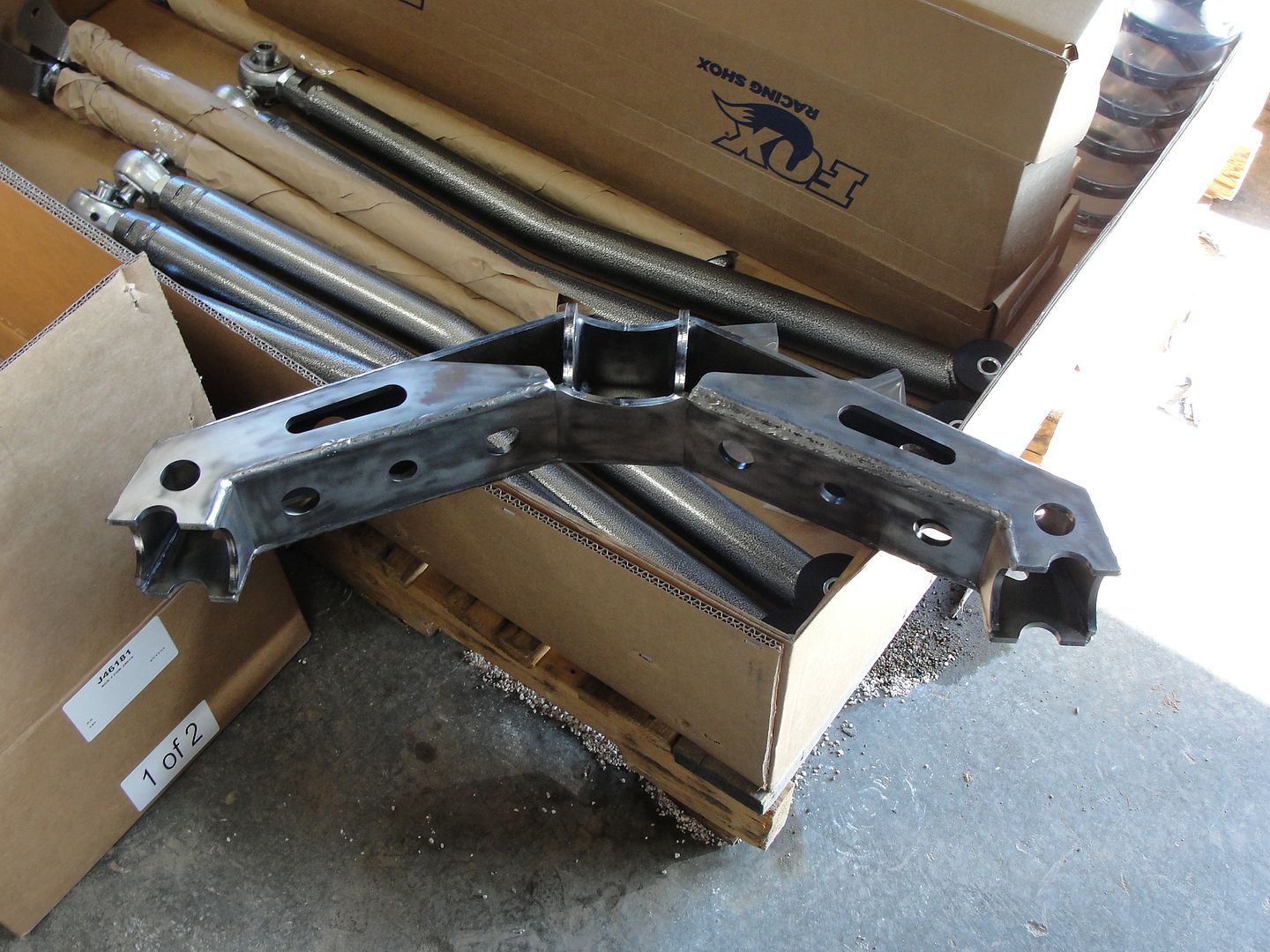 New control arms and a front adjustable trackbar: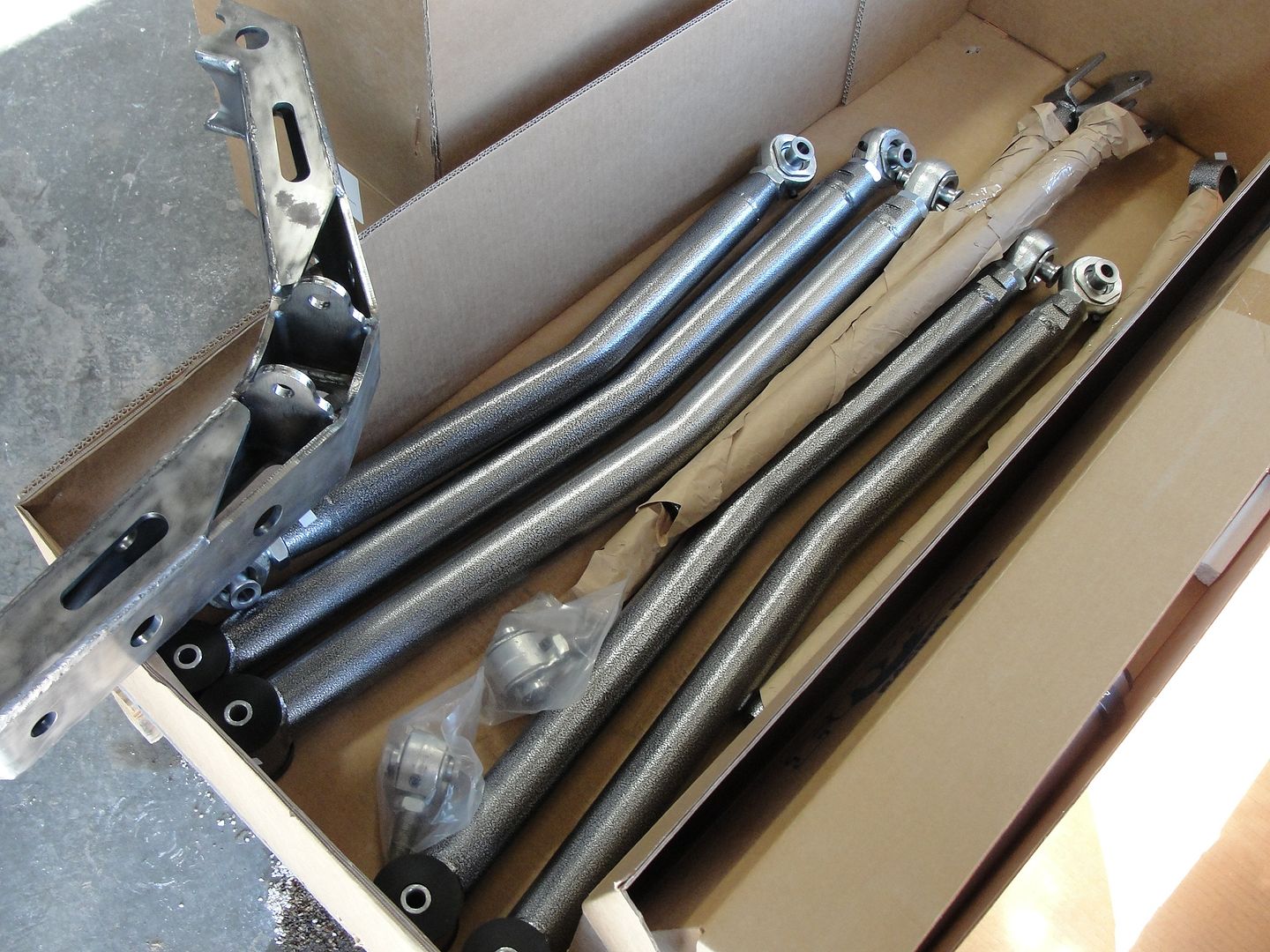 New Fox shocks:
4.5" springs:
And detailed instructions. Also before any install, I pull out my printed copy of stock torque specs.
You can also access them on line here:
http://www.jkowners.com/forum/showthread.php?t=5433
After double checking the inventory of parts included in the hardware bags, it was time to start the take-off of the old suspension.
Again, I won't include every step, but here are a few:
I removed the front swaybar links, trackbar, shocks, and old brakelines. Then, I installed the new front brakelines that came with the kit:
Then, I removed my Rock Hard engine and transfer case skids. Then, the control arms.
To remove the passenger side upper control arm, it is easiest to use a sawsall to cut the bolt because the exhaust is in the way: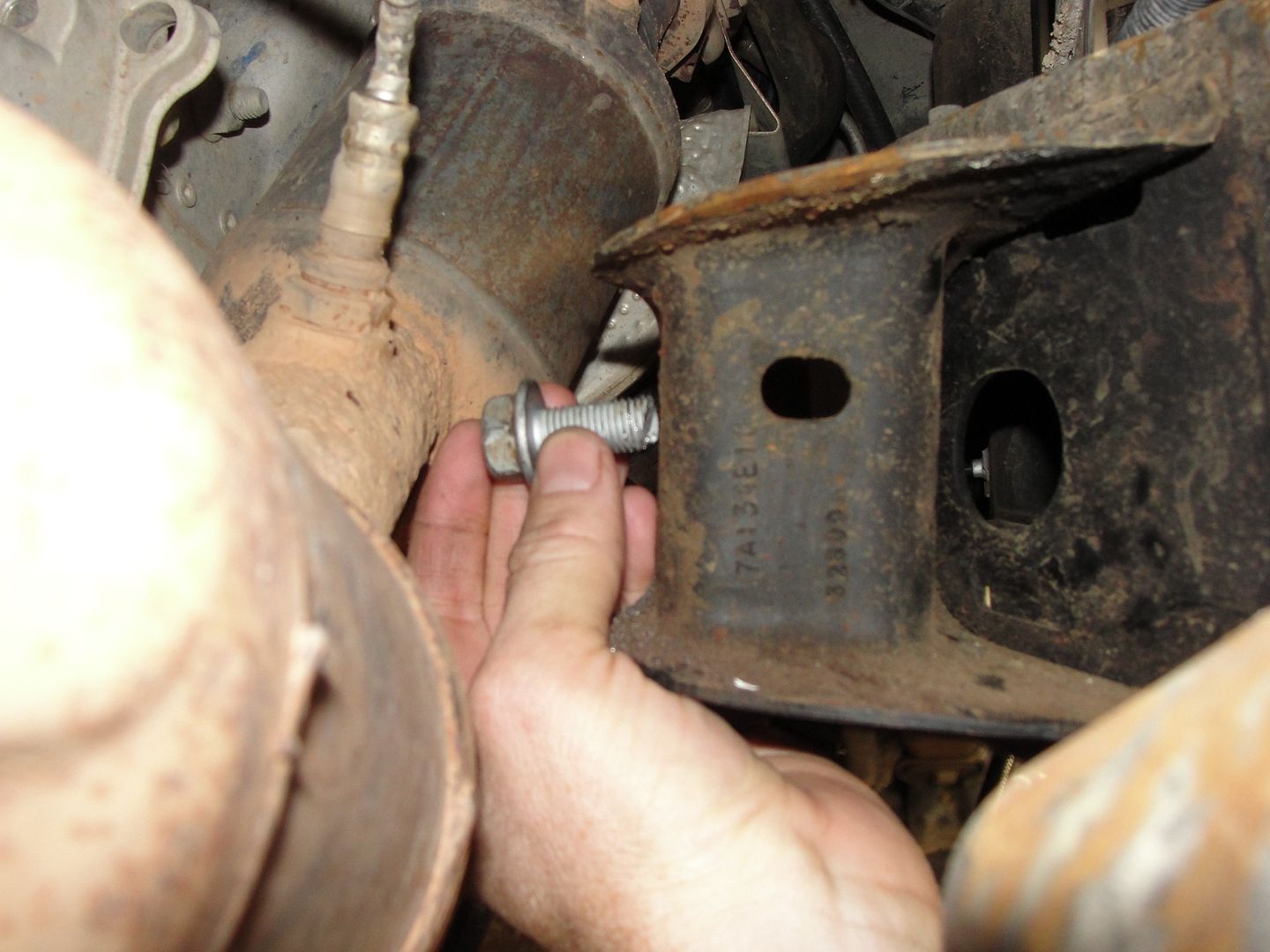 It is a good idea to loosen the Rubi locker wiring:
Then, cut off the front control arm brackets. Here is what was initially left of the passenger front upper bracket: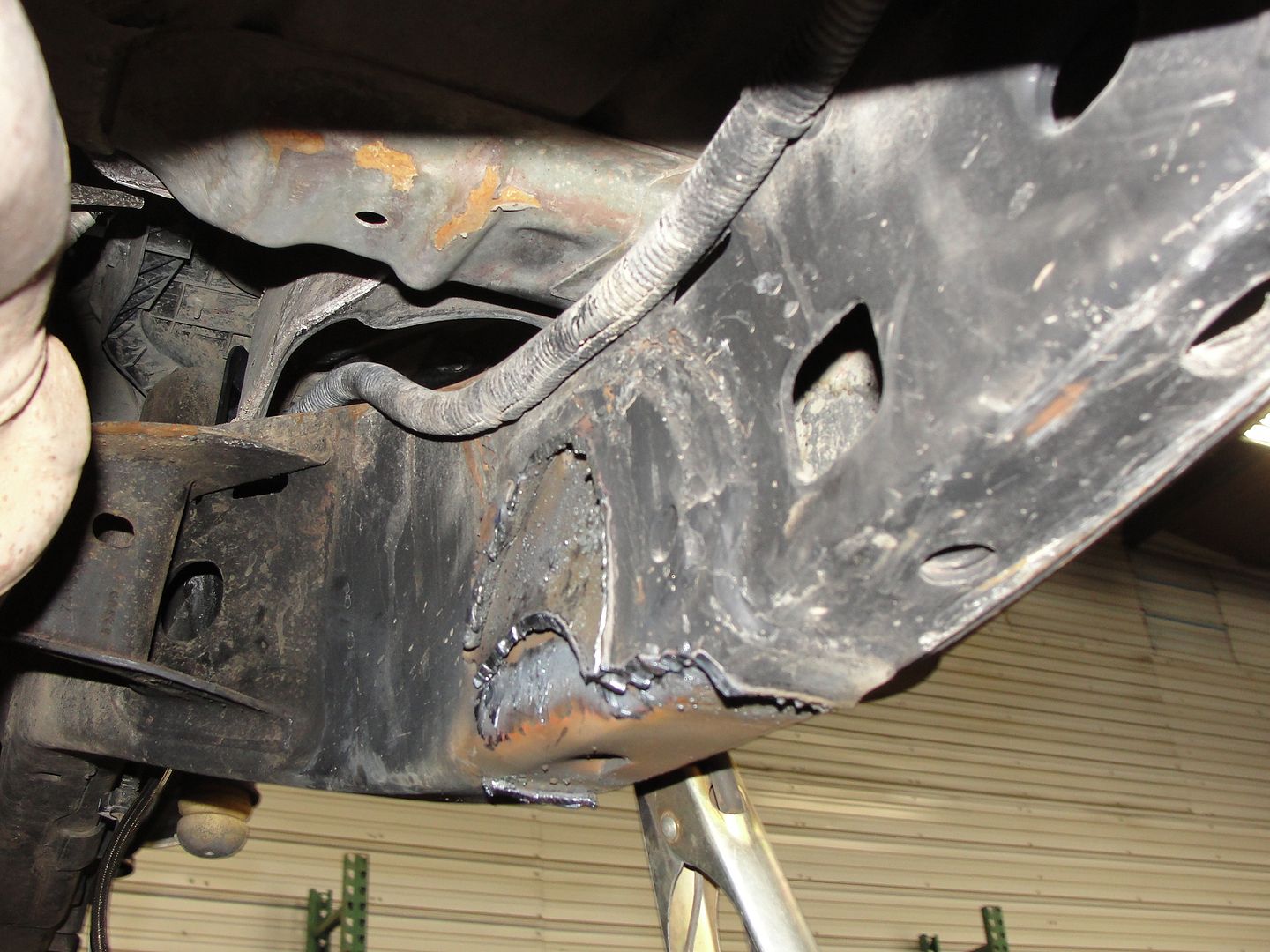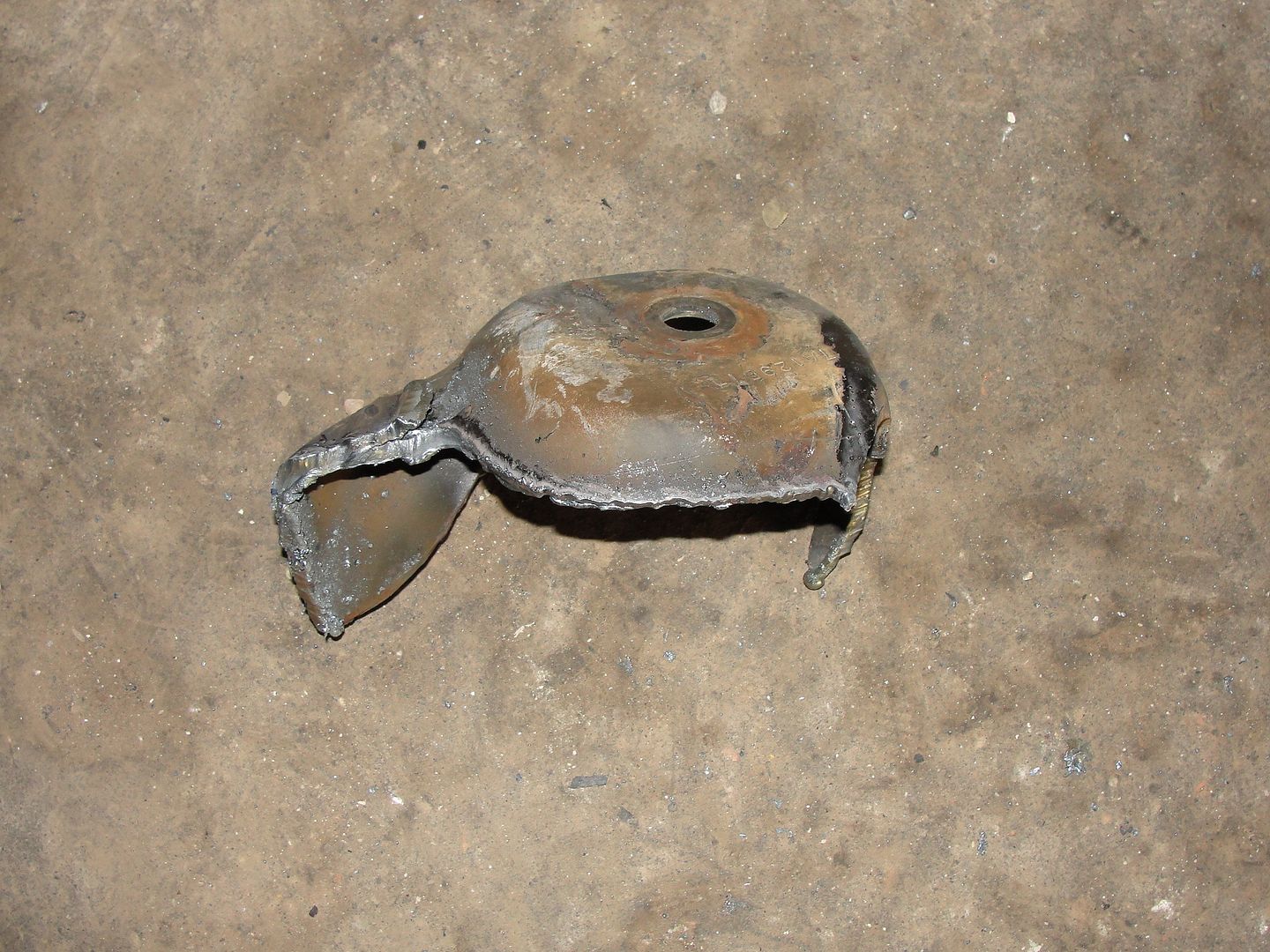 As a comparison, here are the new front lower arms compared to one of my Currie front lowers and the front upper arms compared to one of my stock upper arms:
A Currie Johnny Joint compared to the Trailmaster flex joint (sourced from Rock Krawler):