So, not sure if anybody else has had the problem but 2 weeks ago, I sheered off my valve stem.
Sorry about the pics, they're taken from my cell phone. All the threads are sheared off the end of the valve stem and the top of the core is crushed and bent over.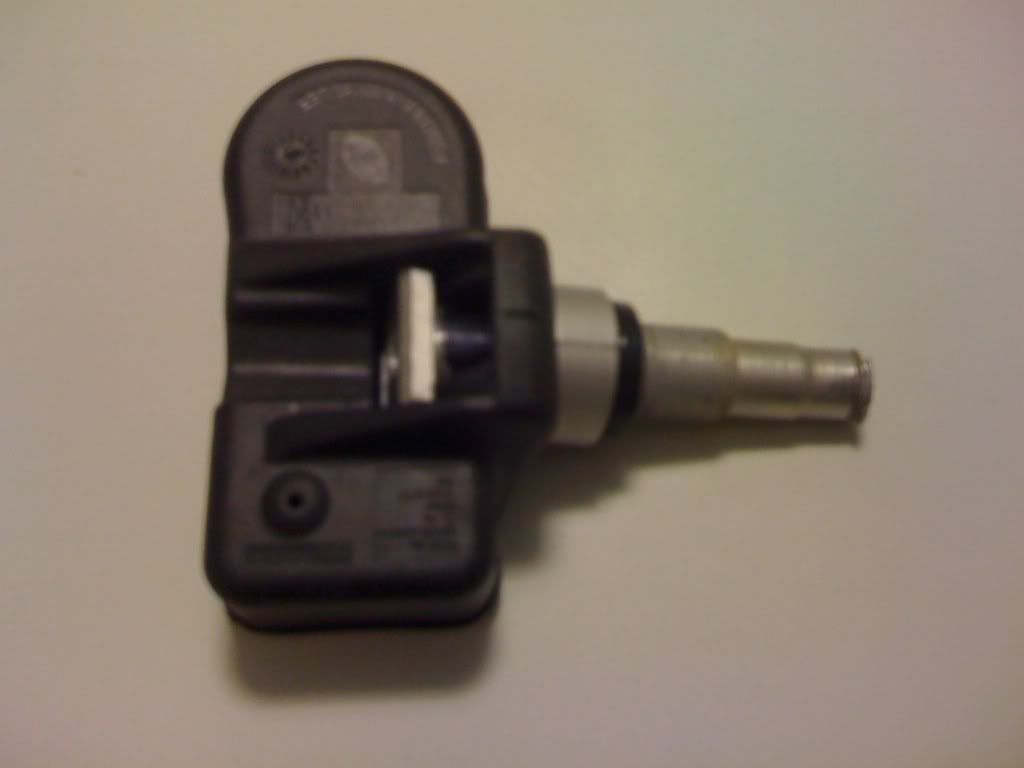 Come to find out that Jeep sells a replacement in 2 different manners. 1 is to sell the entire TPMS sensor assembly with valve stem and all for the low low price of $71.20. 2 is to sell a 'servicing kit' which includes
some
of the parts included in option 1 at a steal of a price of $62.85. After finding this out I tell the firestone tire care to just replace it with a regular rubber valve stem and make sure to get the rest of the sensor returned to me.
note the sticker says "
Schrader Electronics
" (it's important later)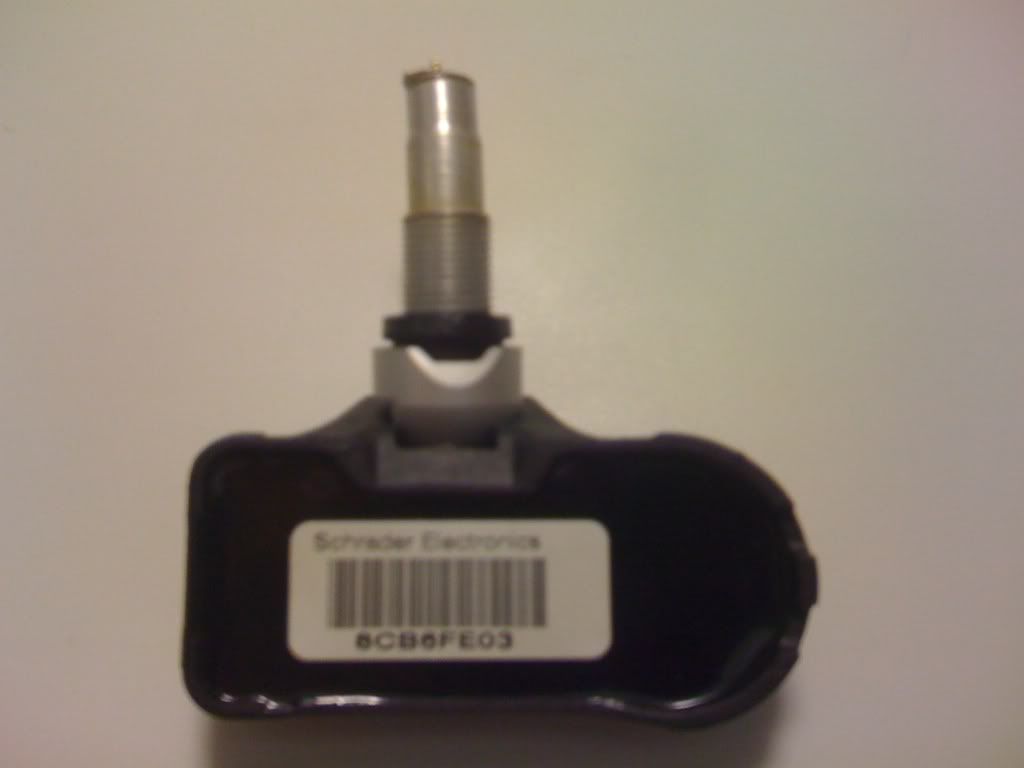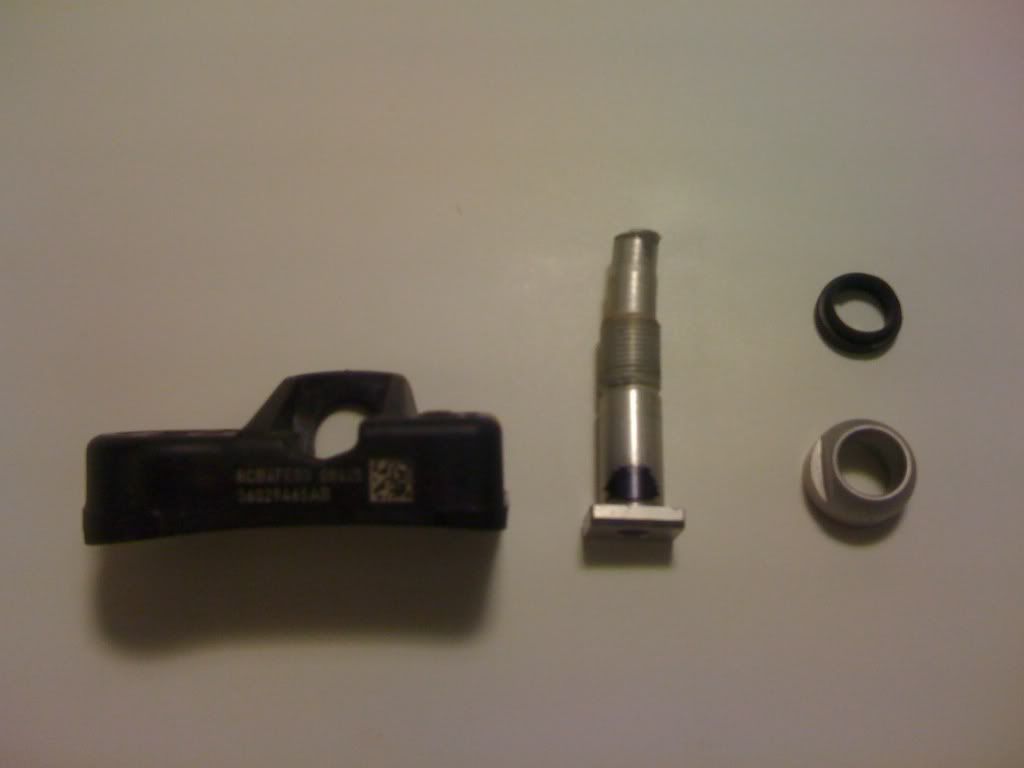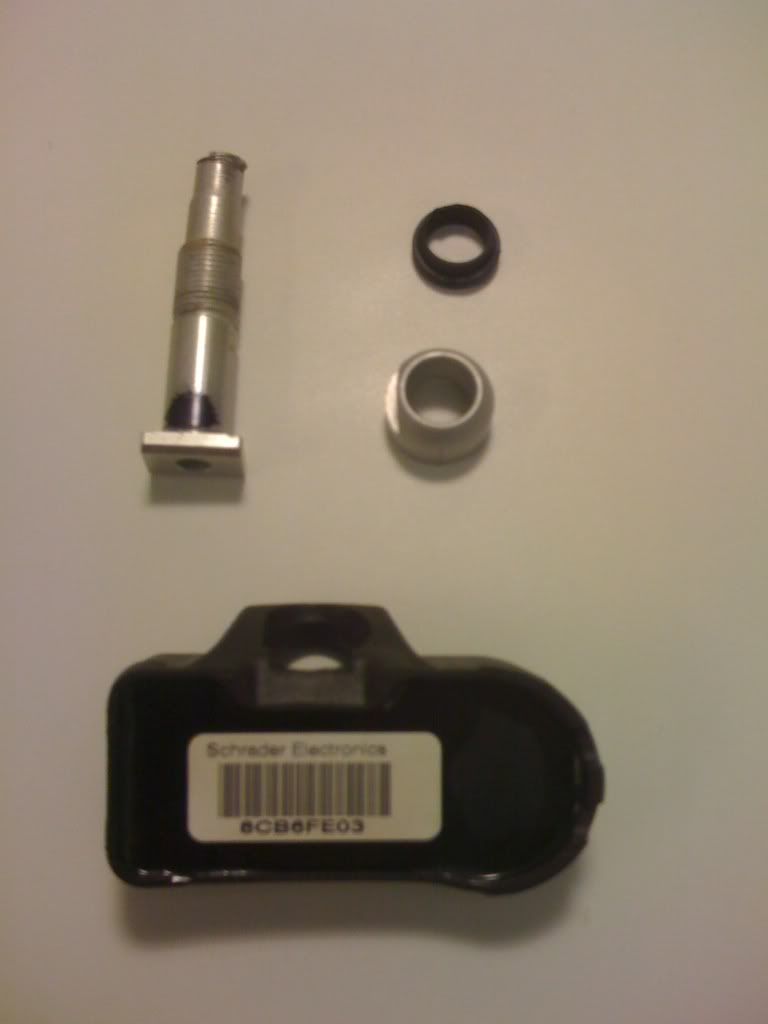 TPMS sensor with broken valve stem in hand, I decide to do some google searching to try to find a cheap replacement. There are lots of them commercially available for less than what Jeep is charging but no real confirmation if they are compatible with the stock monitoring system. I then procede to check out a web site for Schrader Electronics (printed right on the sensor). At first it doesn't look promising but after some digging, I found their
TPMS catalog
. This turns out to be a very handy tool in finding what I need. It lists all the part numbers for the sensor, servicing kit, and valve stem. Not only that, but in back, it also has a cross reference for Jeep's part number as well as a NAPA part number for the valve stem and servicing kit. Could this really be the Napa, as in Napa auto parts? Quick search on google followed by a search of
Napa parts catalogue
and they have exactly what I need.
Valve Stem @ $3.29
and
Service Pack @ $3.29
Jeep community + Google = 1
Chrysler/Jeep = 0 :thefinger:
Disclaimer: All information is for a 2009 Jeep Wrangler Unlimited. According to Jeep's parts website, other years did have differing TPMS sensors but I'm sure data on other model years can just as easily be found with Google.
Edit: Updated links below
You can search for other model year Jeeps on the Schrader site. You can also find the catalog on the site which also has all model years referenced to the part numbers and descriptions.
TPMS Part Finder
Valve Stem on Amazon
Service Pack on Amazon