Discussion Starter
·
#1
·
Ok,
I'm gonna try this again, since the last event was cancelled,
November 8-9, 2008. AJE is having an open run in Bastrop. The place is not hard core, but its not just breezy easy either. I like to think of it as technically relaxing.
The place is mainly technical with tight squeezes through trees, off camber situations and hills. No rocks, just durt (yes I know I misspelled that) and trees, but a good time.
It's a good place for built rigs or stock vehicles. Note: If you are looking for hard core, this is not it, if you are looking to enjoy a couple of days of relaxing wheeling and hanging out with other Jeepers, you'll have a good time.
Here's the information from the AJE web site (Attached a few pics from the place from last year too for your reference):
http://austinjeepclub.proboards46.com/index.cgi?board=clubsanrides&action=display&thread=1152
This will be out at Rusty's Walnut Ranch. This is a casual weekend of wheeling so, no full blown event with Raffles, Tents or a Ring Master. This is NOT limited to members so invite everyone you like (heck invite those you don't. . .).

$30 for Sat and Sun (Nov 8-9 ). Pack for lunch on the trail both days, Plan for an organized convoy into Bastrop Sat evening for dinner, and a night run on Saturday.

No extra $ for passengers, camping, or boon-docking (no hookups available).

For those of you not familiar with the Ranch - it varies from 101 to fairly technical with some extreme off-camber obstacles, and a few hills that eat Jeeps. There are by-passes available so, a stock Jeep can avoid the most difficult obstacles. Rocks? Yeah there's 2 of them. . . Dirt? We got a lot of that. Mud? Just depends.

This is one of the few places that remains open through the Fall. It's a good place for new guys to get out and learn their vehicle. Plenty of the old-timers put time in building and running these trails.
Bodyguys Jeep when it was a youngster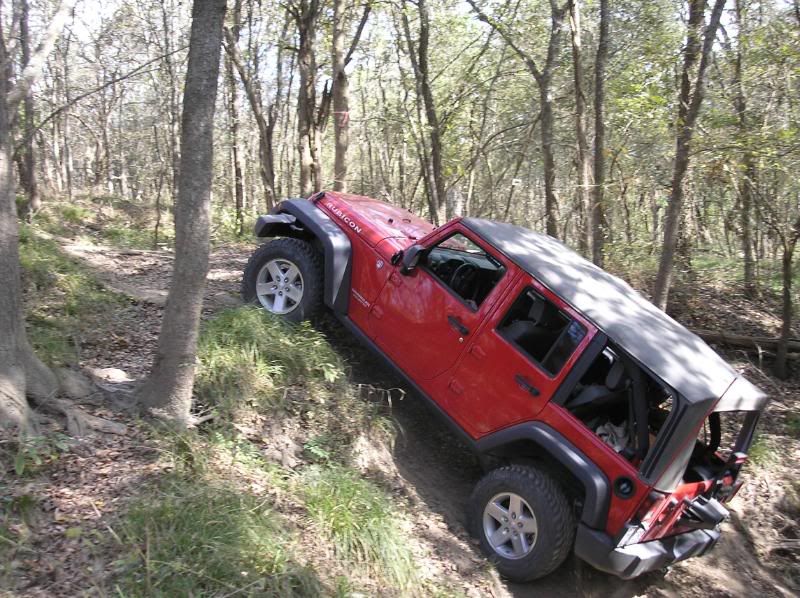 Hill Climb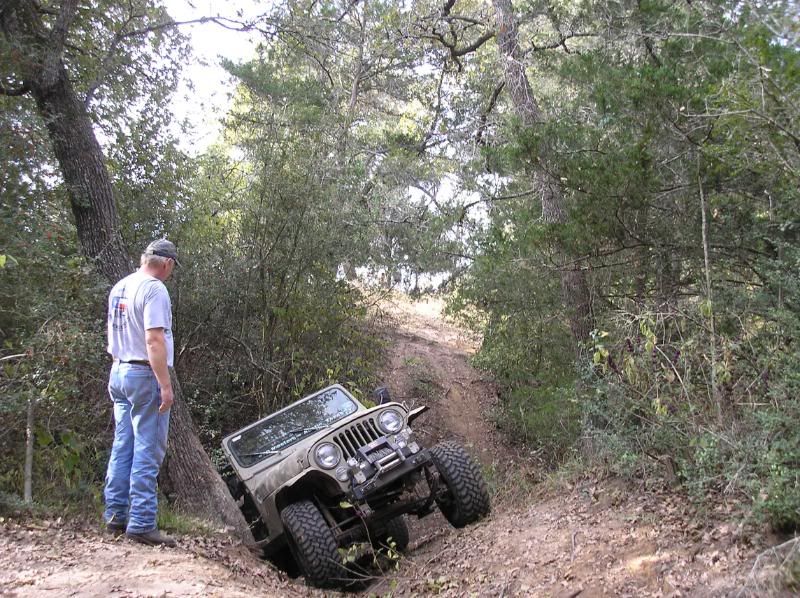 My Jeep when it was a little younger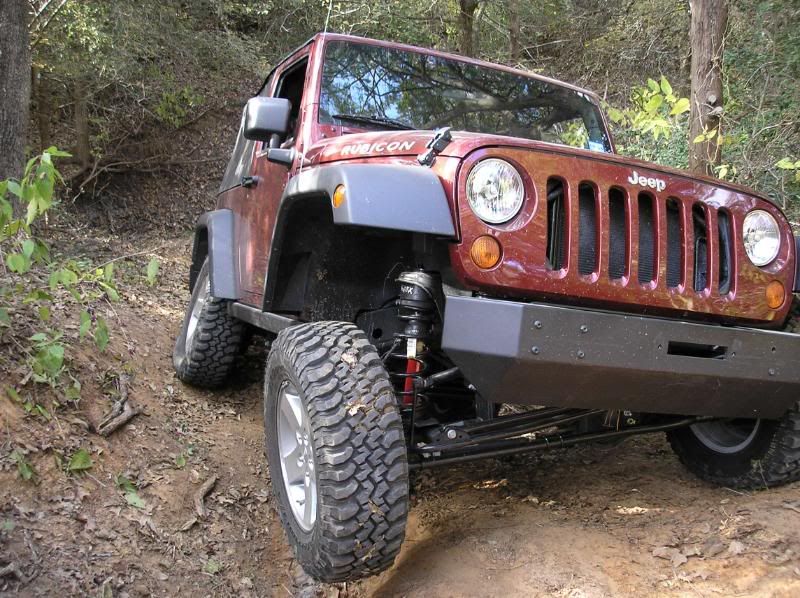 Little off camber