This trail ride was originally scheduled for June 21. This date was moved up to June 14 to coincide with the King Challenge. There were 5 rigs that left Teraflex plus that morning in anticipation of meeting additional rigs enroute. We only picked up one additional party on they way there.
On the drive down to Price, we lost one rig just south of the point of the mountain on I-15. Not to sure of the total extent of what happened but from I seen the oil dipstick became dislodged and covered the whole passenger side under the hood with oil causing quite the smoke screen. They were unable to get it re-started and it ended thier day. Hope the damage wasn't to bad and maybe we'll see ya on a future run Dillon.
Once we made it to the trail head, a total of 5 rigs were unloaded and/or being prepped for the trail ahead... Pinnacle.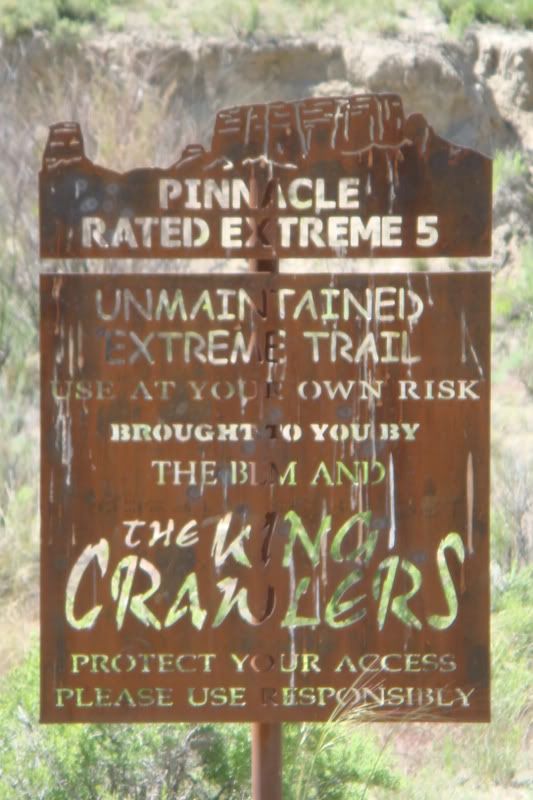 Here's a shot of some of the wildlife that we encountered. The kids loved playing with them for a while. Of course, once they were discovered there wasn't a puddle that we could drive through that we didn't hear about how they were being sloshed around in the waves created by the tires. We avoided as many puddles as possible but I think that paid off the next day while cleaning the Jeep as well.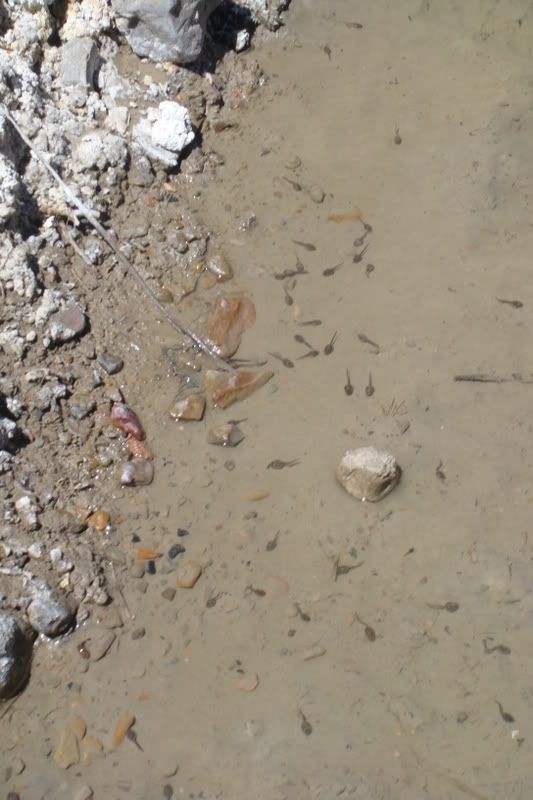 The trail had some pretty good rock gardens/obstacles that presented good challenges and kept us entertained. We moved fairly quickly through the trail considering there were ony 5 of us. So I'll let the pics do most of the talking: