So here are the final shots I mentioned in the OP. Character count limit cut me off from posting them there. Enjoy.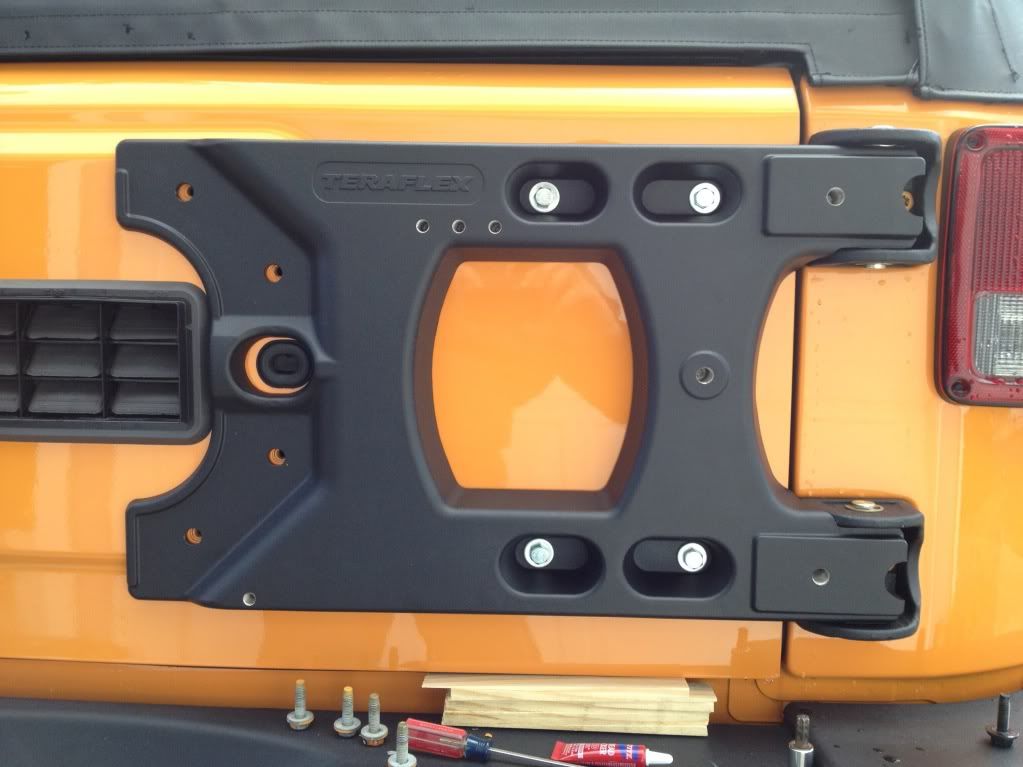 Don't forget the gaskets!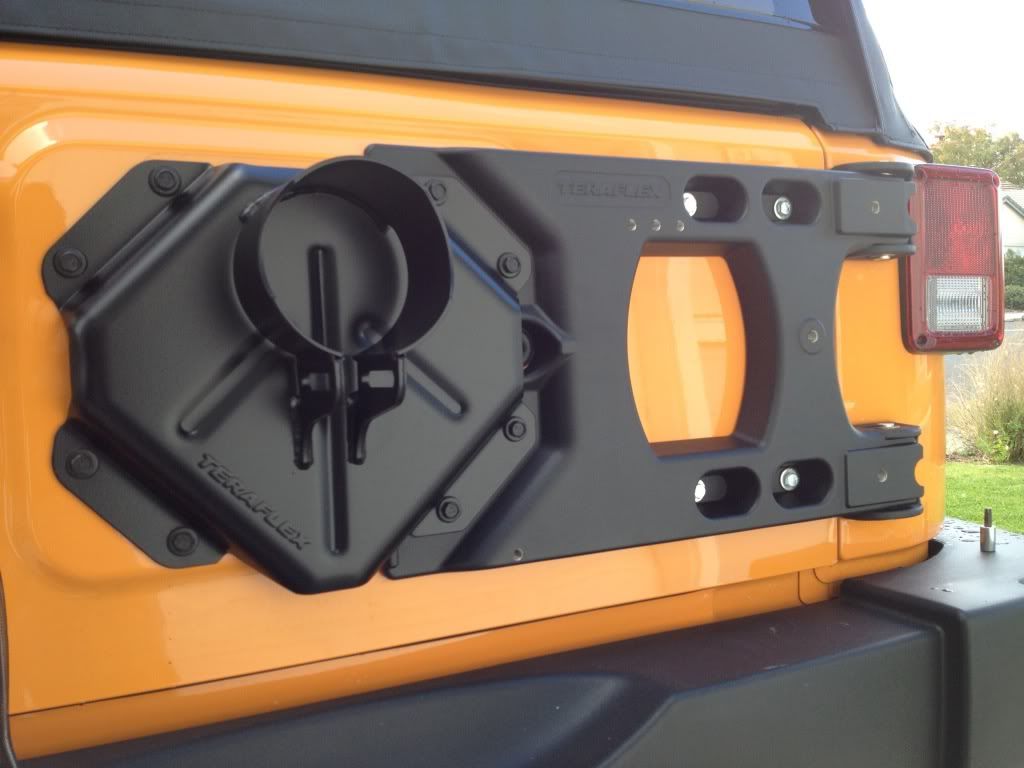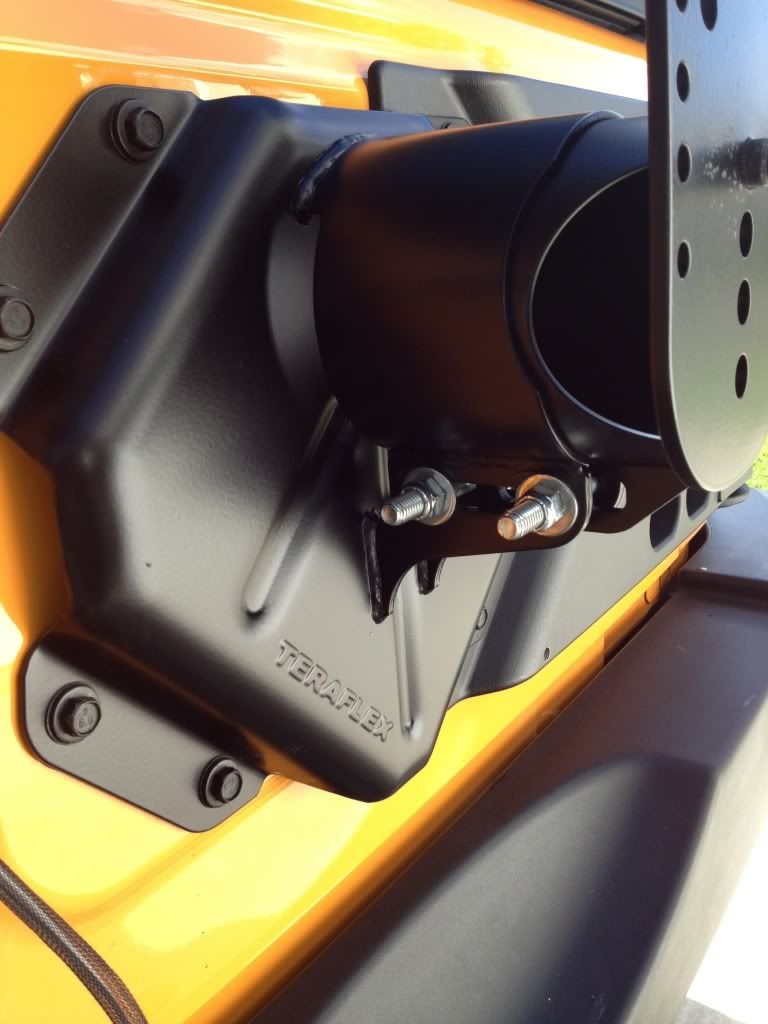 Now I understand more about why a two-step swing-away carrier would be a good idea with 40s. My 37 almost covers the tailgate handle.
And, the finished product . . .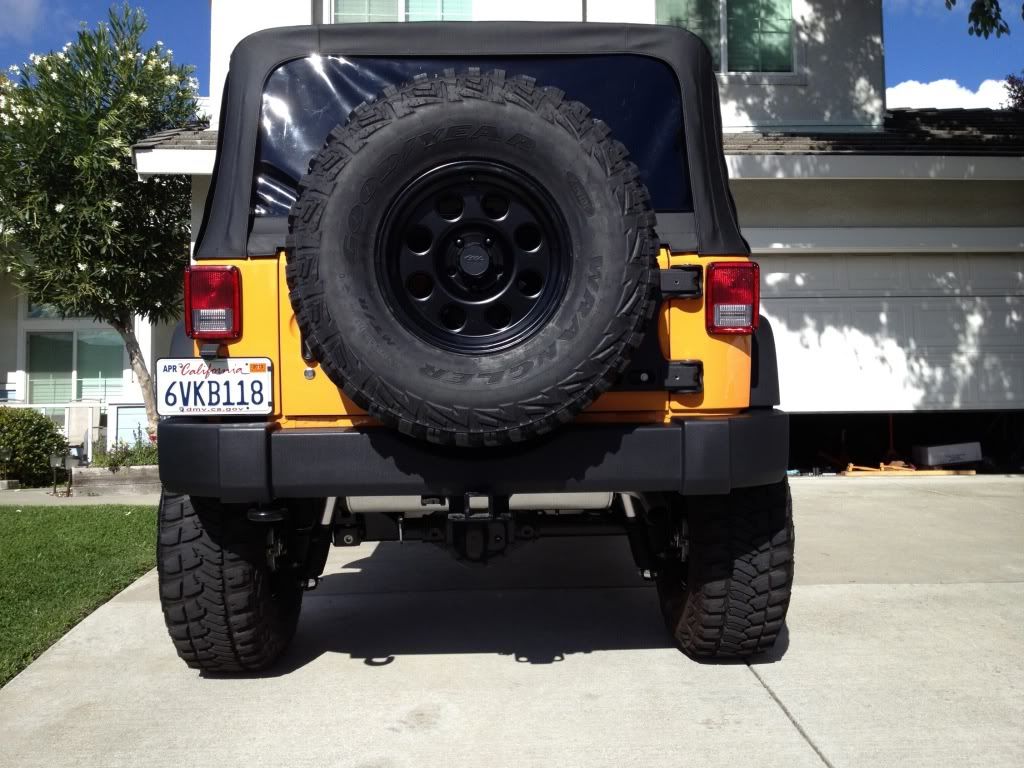 Oh, and BTW, no blood was shed while doing this mod, but I did pull a muscle in my lower back after about the 6th time I lifted that pig of a tire up onto the carrier. :crybaby2: