Went to the 13th Annual TeraFlex All Jeep Show last Saturday. I had a great time and its awesome that TeraFlex puts on a great show year after year.
I took second place last year in the JK trail rig class and as I understood it, I was beaten by just a smidgen on he RTI ramp. My goal this year was to not get beat on the Ramp by that same couple. I did a bit of tweeking that made a good amount of difference so I was excited for this years "match up". Well, a bit of a let down since they didn't show this year. I have no idea why but I am looking forward to to seeing them when our paths cross and give 'em shit about it.
I don't remember what I scored on the ramp last year, and I am unsure of the angle of the ramp but I definitely did better this year. My stats are as follows:
approach angle: 59 degrees
departure angle: 52 degrees
I traveled a distance of 74.5 inches up the ramp with a wheel basee of 118.5 inches. Giving me a score of 629 [(74.5/118.5)*1000=628.69198...). The next closest JK was 525. Not sure if it was a 2 dr, 4 dr, or what lift/tires they may have had. But that is a pretty big difference. Wish those other guys would have showed up to see where they would have been.
I Took a bunch of pics and here they are: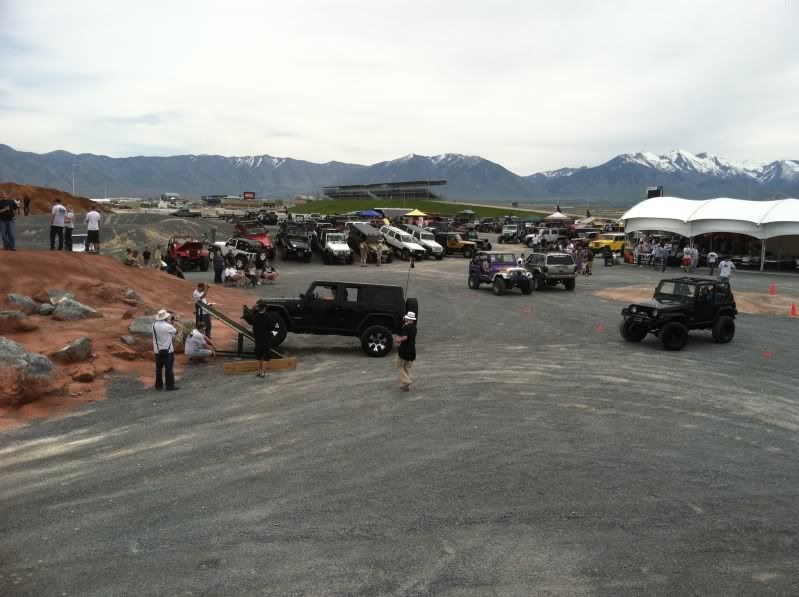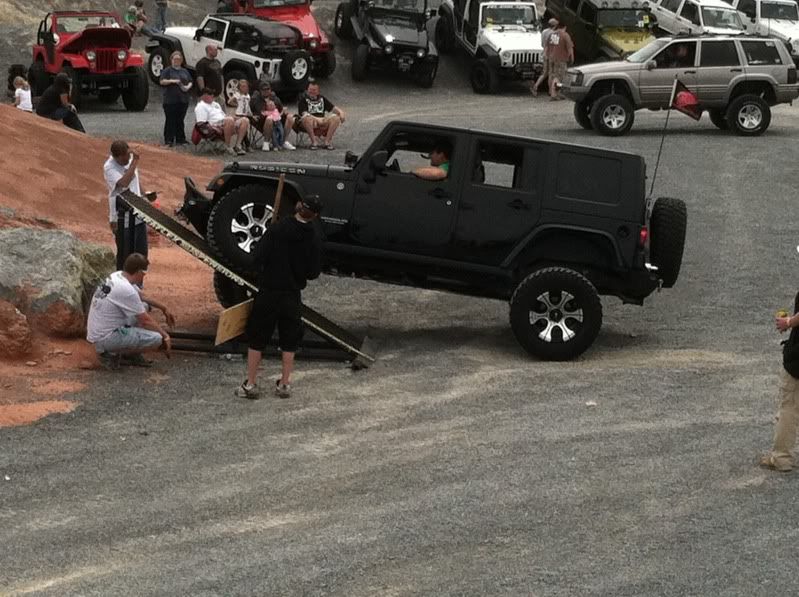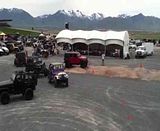 <--VIDEO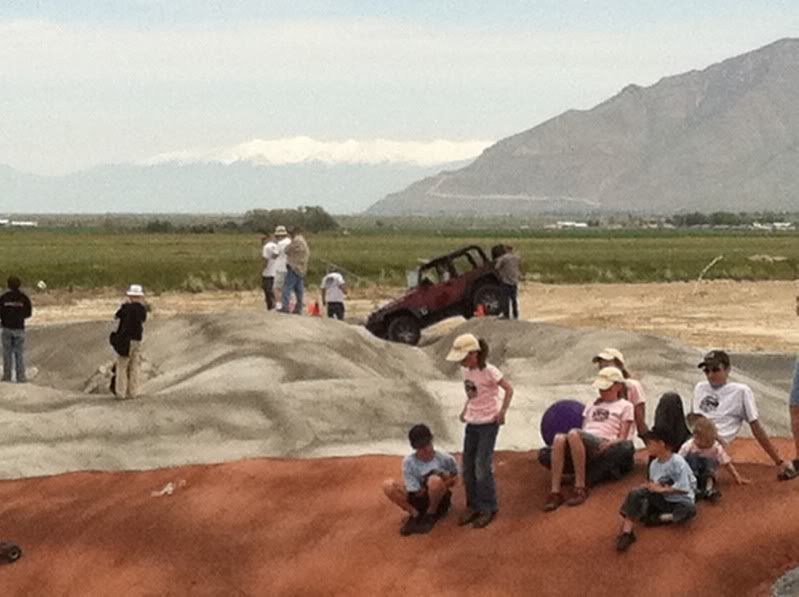 <--VIDEO