Heres a few pics of the OBA installed....
New York mounted.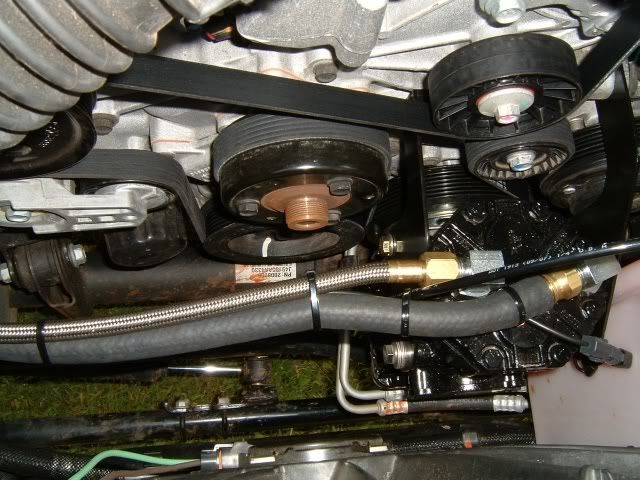 Quick connects mounted on both sides of the JK.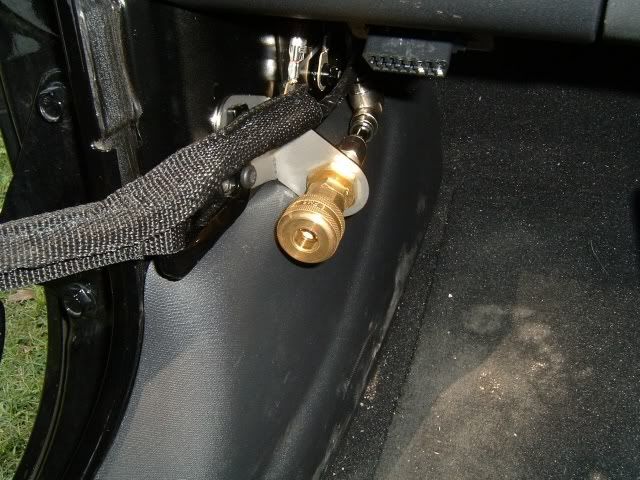 There is an LED that gets mounted in the cluster.
It turns green when the York turns on.
It turns off when the York turns off.
It turns red if the York runs for longer than 15 seconds indicating a potential problem. Like if an air line fails for example. Cool!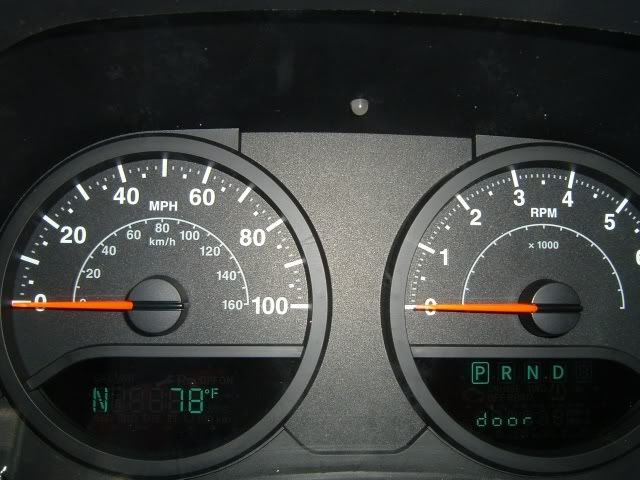 Heres the bracket that the oil filter and manifold mount to. The space above the manifold and to the left of the oil filter is where there AiROCK controller mounts.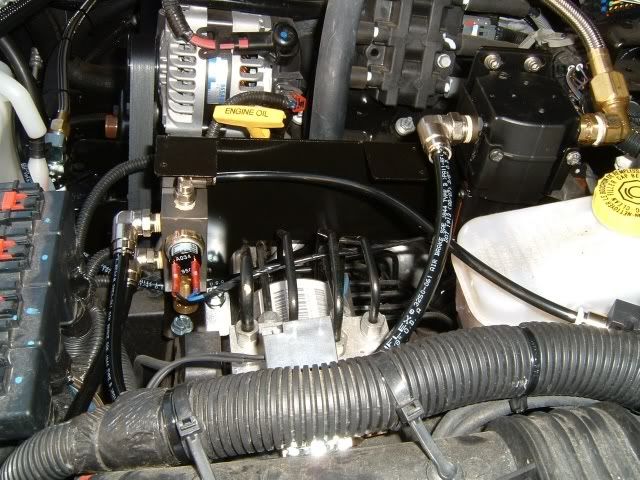 Now I gotta save up more money so I can get bigger tires