My 2dr 2014 Sahara came with the basic radio with a factory amp. I live in the country and love taking back roads around to see where they go and such. Much easier with carplay but my JK didn't have that.
After some research, I bought the basic JK kit from StingerOffroad for 1k off Amazon. Major mistake, it required the manual joining of wires that took more than 5 hours as I'm challenged in that area. It ultimately worked nearly perfectly. The video I watched was good but not great, I didn't realize that my JK had a sub. So, by that mistake, it made it so the bluetooth hands free didn't work. I didn't like the look either so I bought the full update kit.
That yielded the near factory look and finish. The kicker is that the unit does not have wireless carplay. I really dislike having to hook it up just to get music and such - plus it short charges the battery on my phone.
So, for under $60, I ordered a dongle that makes any carplay into
WIRELESS CARPLAY - works perfect.
The unit is so good that you do not need maps. It makes using Waze much easier. It dims and such with the ambient lighting too.
Not cheap at all but it really is a million years ahead of the factory nav system in my Lexus GX460. Now the JK is nowhere near as nice as the GX but at least the High10 is outstanding.
Email based tech support is exceptional. if you get one, do yourself a HUGE favor and start off with the full system, complete with wiring harness and such.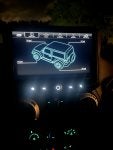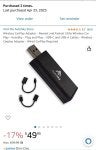 With the upgrade installed:
Without the integration, the unit just floats over the dash.
The full integration allows for some great info that is live and 2dr or 4dr specific.
Whoever invented this HUGE upgrade deserves a Nobel Peace Prize.