On 08/27 six of us hit some trails in Southern Ohio near the three corners WV/KY/OH.
All tolled we had:
2 lost fenders, a popped front spring, broken anti-sway link, broken air line, broken locker tube, 2 winch recoveries, a sliced hand, a tow-strap recovery, and a whole lot of rock rash...
We fixed it all on the trail though with hi-jacks, tools, a medi-kit, winches, some mechanically inclined people, and straps...oh ya, and a chainsaw
*More people on the ride have pics coming im sure - I'll post the ones I got with my cellphone camera and PM this thread to the rest of the dudes. Mine are sort of the less dramatic photos - we used better cameras for better obstacles.
Assessing the damages
badpunkin balls deep in an obstacle
Mudenjeep running some moguls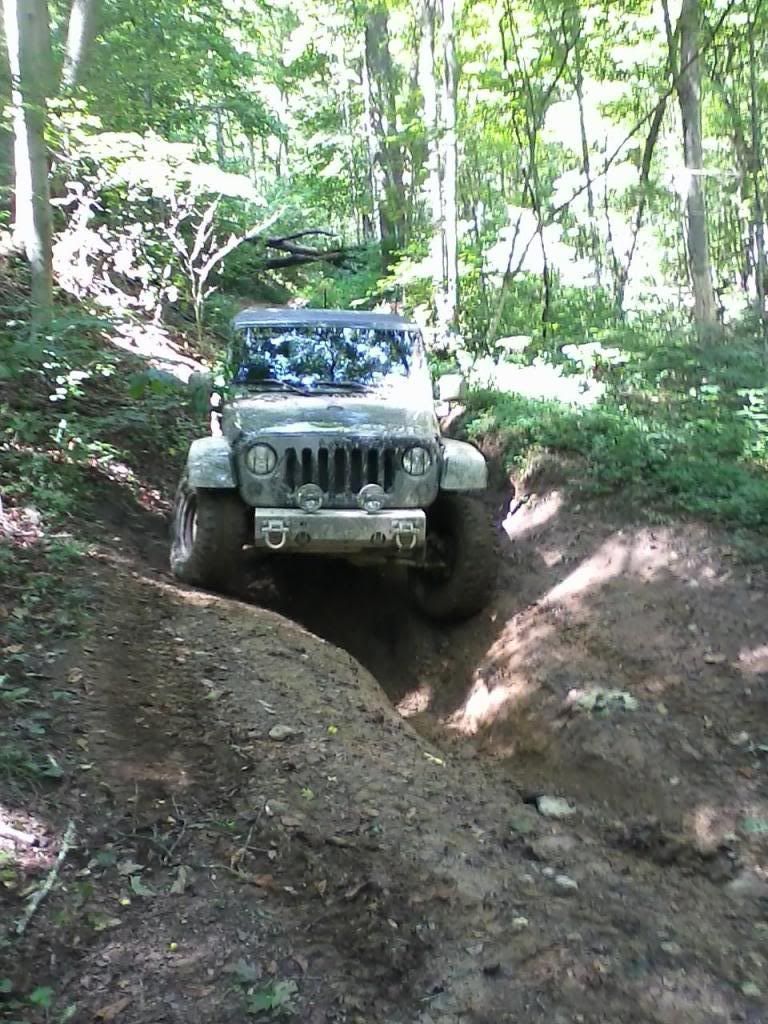 Settle Stuck, towed out...deceptively slick and deep mud in this trench.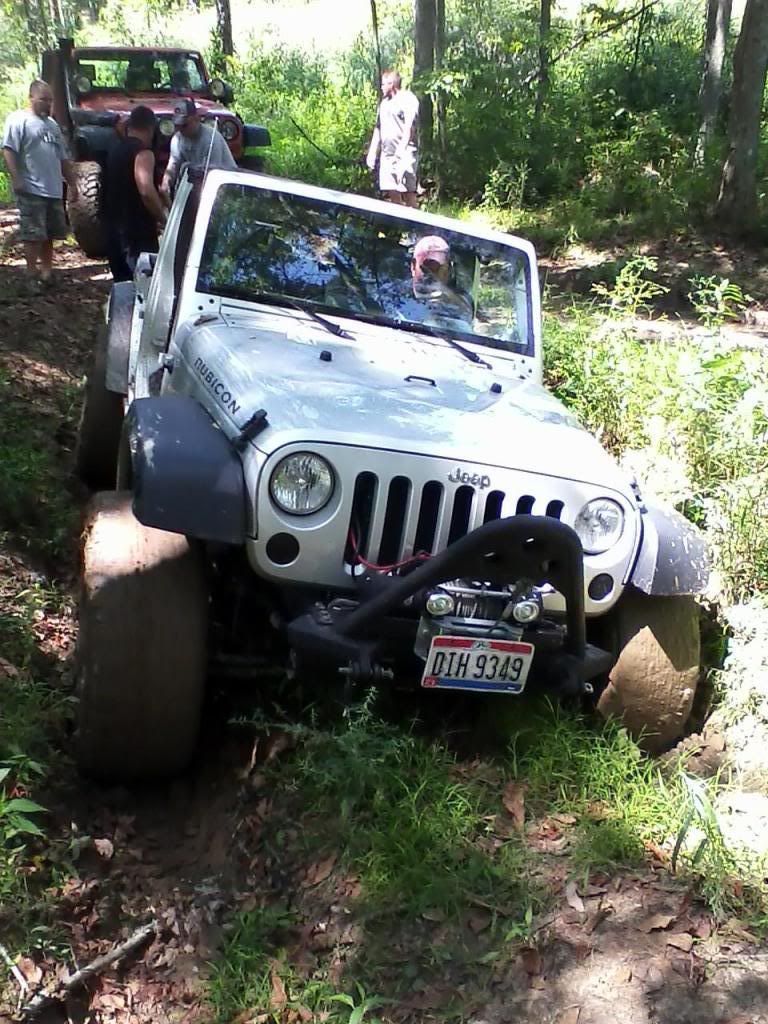 blacksheep: no lockers = more mud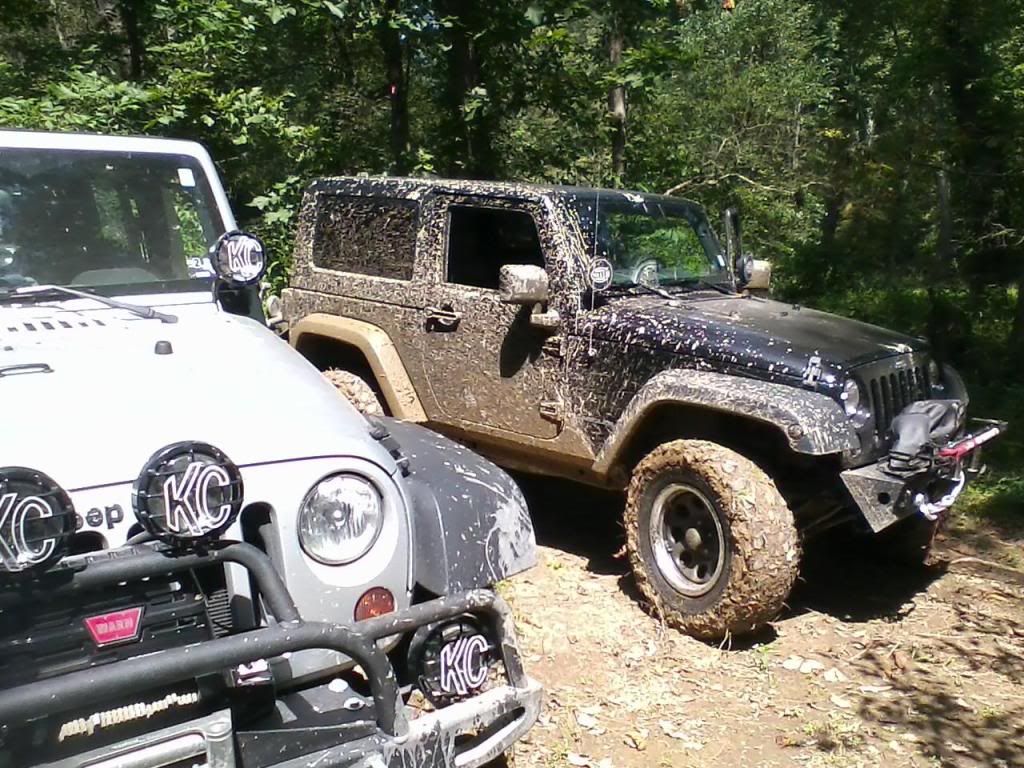 Crazy Keiths bad ass TJ: