Discussion Starter
•
#1
•
Well it has been just over 2 months since I've gotten home and picked the Jeep up and I figured since I'm on quarters for getting my wisdom teeth removed I'd kill some time. So here's what I've been up to with the Jeep over the last few weeks...
First day I picked it up: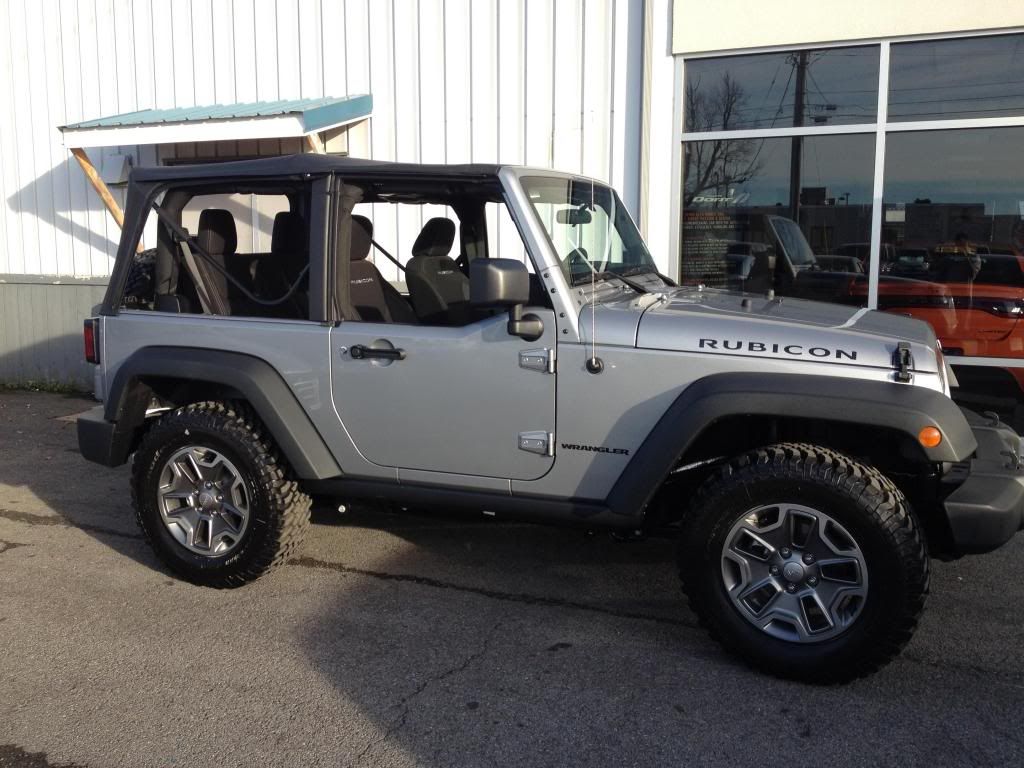 About 3 weeks later I installed a leveling kit from Rock Krawler:
Got tired of the of the fishing pole antenna and picked up the 13" from Antenna X:
And got a little 1 on 1 time with the Jeep:
So far so good. I was a little worried about what it would be like having a soft top and half doors in the winter but I have no complaints so far. The heater kicks ass. The leveling kit was a great purchase to hold me over until this spring. Anyways, here's what I have planned and will hopefully have done by next summer.
-RK 2.5" Max Travel, still going back and forth between Fox and Bilstein shocks
-TeraFlex Sleeve and Gusset kit
-35x12.5 BFG KM2 or Goodyear MTR with 15x8 Level 8 Trackers
-PureJeep Bare Bonez front bumper
-Warn M8000 with synthetic line
-Bushwacker flat flares
-Evo sliders and some under carriage skids
-Still deciding on rear bumper
My goal is to have something built that will serve a purpose. I've gotten a lot of great ideas from the forum and have slowly started to piece together what will suit my needs when wheeling.
I'm really planning on having this all done hopefully by next summer. I've bounced around with many different ideas on the forum earlier in the year before I even owned a Jeep but I think for the most part the build is finalized. So anyways, happy wheeling and holidays everyone. :gluging: