Discussion Starter
•
#1
•
I replaced my factory fog lights with LEDs Recently and they flicker for a bit after shut down.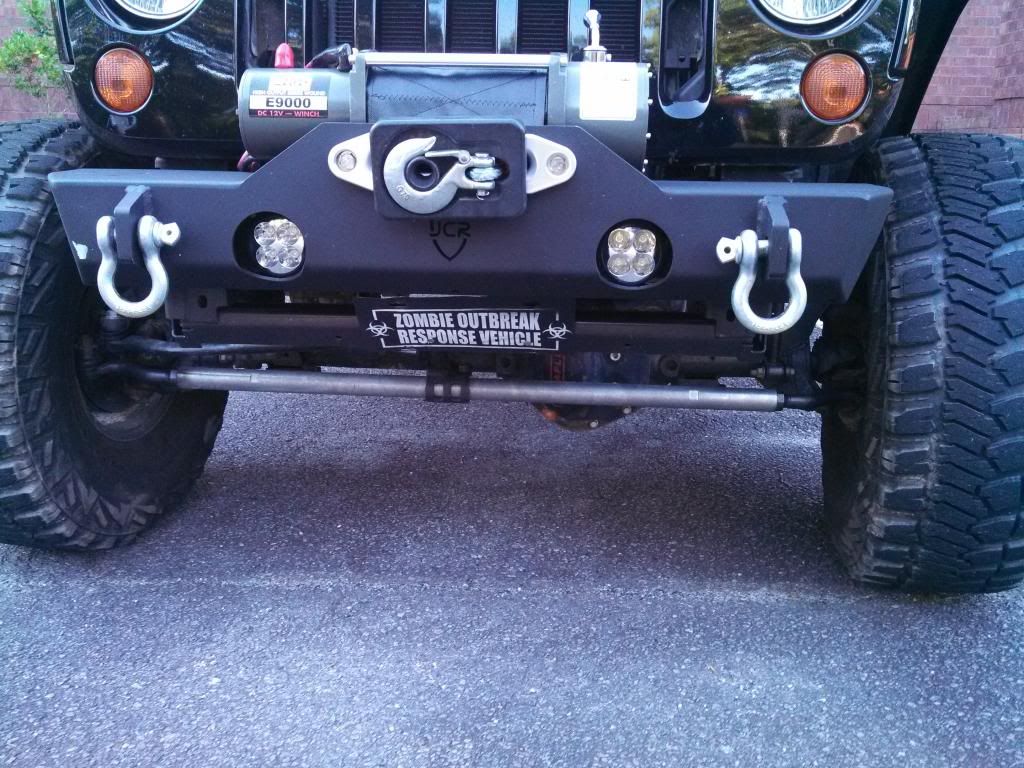 Here is a video (not mine)
The general consensus around the forums seems to be to run a relay and wire the lights to the battery and use the power wire to activate the relay. While this is possible to do I found it to be asinine to run all that wire when the wire already existed.
Another option Ive seen is to put a capacitor in line. This may work but the capacitor is designed to store energy so instead of a bunch of little flashes you'll get a couple big ones.
After some searching I found that the newer model wranglers don't have a fuse for the fog lights. Fog lights are monitored by the
FET
powering them or the FET driver, depending on what components they are using. If it senses an over current it will shut down the circuit. I believe this monitoring is what causes the LEDs to flicker when not on. LEDs have substantially less resistance than an incandescent bulb.
My solution is to wire an
8-Ohm Non-Inductive Resistor
between the positive and negative near the light.
Non-Inductive Resistors
are used to dissipate or reduce electrical energy and cover a wide range of applications including high-voltage and high-energy surges while remaining non-inductive.
I have not experienced any more flickering of the light when its off and the resistor has not warmed up yet. Im pretty happy with this result.