Not that you guys care, but it's sold!
Every now and then a man wins a Mini Countryman
and has to sell or trade it, in order to get a JK unlimited. Let me know what you got, modified is fine. I have only driven this thing around the block, I should have the title in hand within a week.
"Actual Retail Price:" $26,550. I figure $24,000 is my asking price.
It's an automatic. Dual gigantic moonroof. Black leather interior, light coffee colored exterior. All kinds of doodads and features inside. I think the warranty is for 40,000 miles, which I think transfers to the buyer. More pics to follow.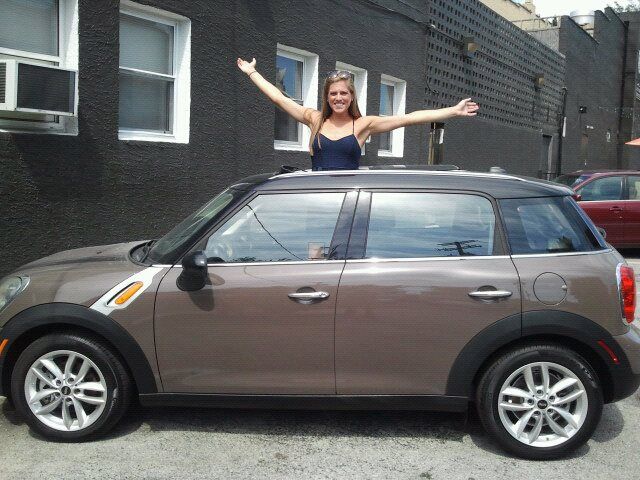 Girlfriend NOT included. PM me here or email jblake06 at hotmail.
Please include pics, mileage, and as much detail as you can, and I will make an effort to add the specifics of my car in a day or two. Thanks!