Discussion Starter
·
#1
·
Hey all, New to JKO and thought I'd post up a build thread for my JKUR seeing as its about to go through some changes.
Bought my 08 JKUR from user JetNoise in 2014.
Pretty well built JK with 37s, Teraflex 3.5" Long arms, chromo shafts, 5.13s, PSC Hydro assist, and all the supporting mods to make it an awesome wheeler. Wheeled it hard from day one, and now am ready to make the big upgrades. Hopefully I can get this pig to quit "Turtling" so much haha. I wheel as much as I can out here in ND, with a club called the Cliffhangers. Based out of Williston area, we do most of our wheeling in the Badlands on respected private property.
Pretty standard one ton and LS swap,
42" Pitbull rockers/Undecided bead locks
'05 SD60/ARB/5.38/Jesse Haines weld on High steer/Ruffstuff 7/8 steering/Artec swap kit/Hydro Assist
-14B Shaved rear, ARB, 5.38, Artec Kit, Disc brakes.
Suspension I am going to try to keep with my 3.5" Teraflex long arm kit. Rear suspension will likely get changed to a "3 link" style setup/Comp Cut.
As far as the powertrain goes - Decided to go LS based on reliability, availability, and ease of swap. Plus I like the ability to tap shift gears via the 6L80e. I will be using the Motech LSWrangler swap kit. Going to be pushing an Atlas II Transfer case. Out here in ND large wheelbase rigs really struggle on our trails. Front dig is essential.
Enough of the boring stuff, lets see some 'Effin pictures.
Playing in the Rocks of the Ultimate Adventure trail in Gilbert, MN
Making my Attempt on The Waterfall in the Black Hills, SD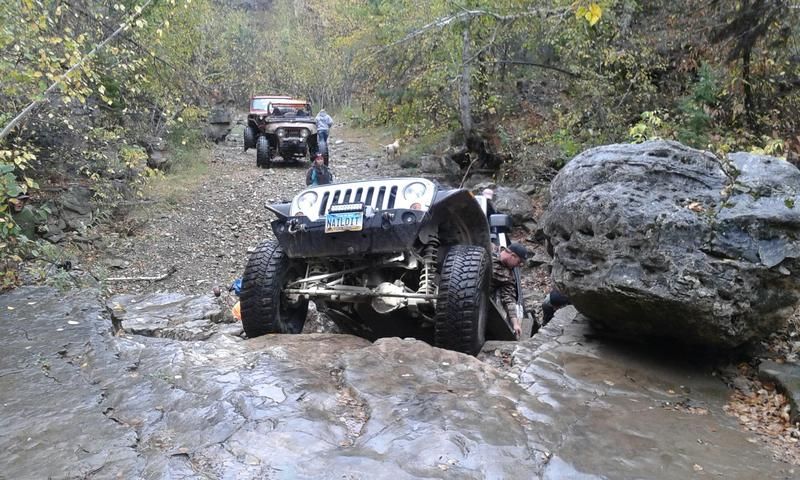 Night Wheeling in Arnegard, ND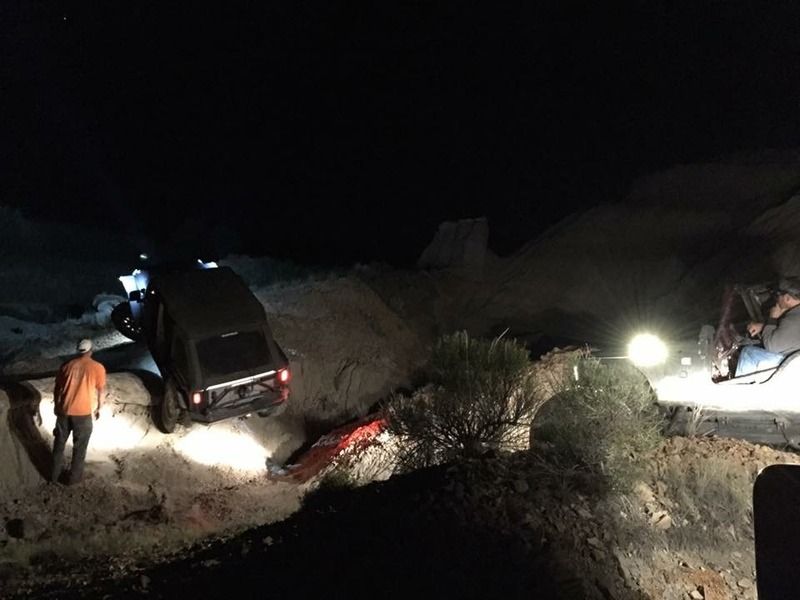 ND has more than you think… Arnegard, ND