Discussion Starter
·
#1
·
Here are pictures. Straight from my basement! Ive used the winch on it already and had no issues either while pulling a truck out of a mud bog.
Configuration: Stubby, winch ready with Stinger
Review: The bumper has perfect fitment... I mean it was incredible. The stinger mounts to the top with 8 bolts (4 each side) and then it mounts to the front using the same holes the bumper uses to mount to the frame. First i installed the fog lights, which was snap because it has the 4 post and nuts to put them on with and they fit perfect. Then I installed my failrlead, than the winch and then I picked the bumper up (not so easy to do by yourself with a 100 lbs winch on!) and sat the hole thing on the frame rails. I bolted on the stinger on the top and ALL the holes lined up! Now the bolts going throught the bumper and frame rail (8 total) are not the easiest. Since i have an air ratchet i put it on the front and had a deepwell socket, socket extension to hold the nut behind the bumper.
Pictures: (might be a little dark so turn up the light on your monitor if need be)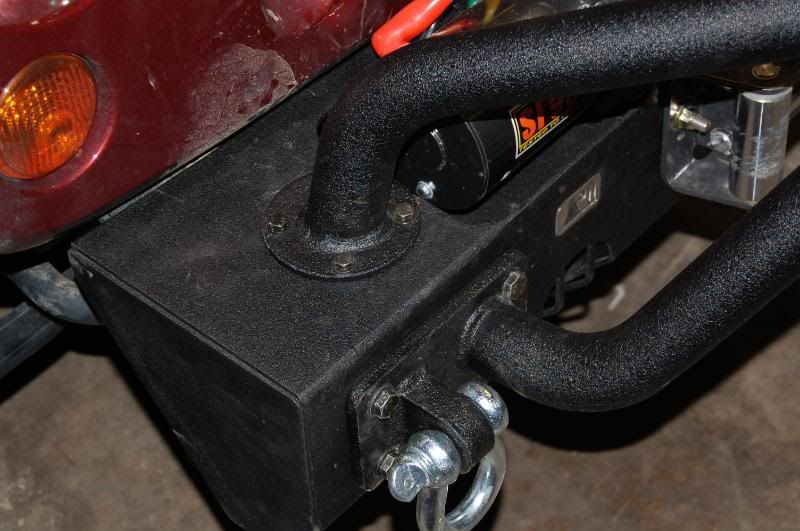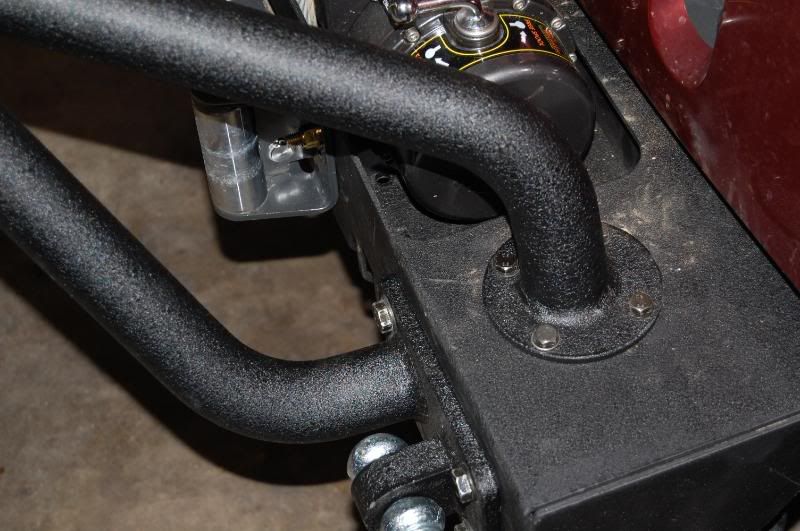 And back behind the truck you can see me, the first winch action on the new bumper