Discussion Starter
•
#1
•
This Write-Up is for the Rugged Ridge Black Polyester Roll Bar Cover
SKU: 13613.02 Jeep JK (2dr 07-14 Models)
SKU: 13613.01 (If looking for the 4dr model)
Rugged Ridge Information
Rugged Ridge makes the roll bar covers for both 2dr and 4dr models of JK. They have two different fabric options. One being the Polyester and the other is Vinyl. The prices range from $125.99/$126.99 for the Polyester (2dr/4dr) and $186.99/$189.99 for the Vinyl. Both roll bar covers come with a 5 year Limited Warranty that can be found on their site at
www.ruggedridge.com/warranty/

Comparisons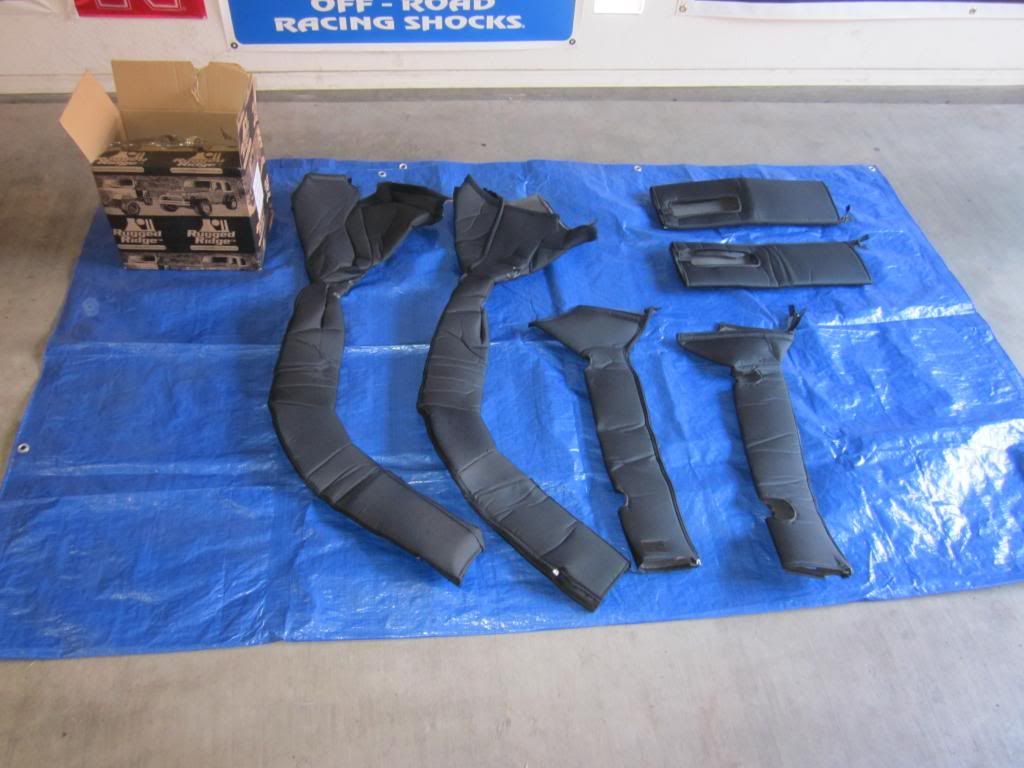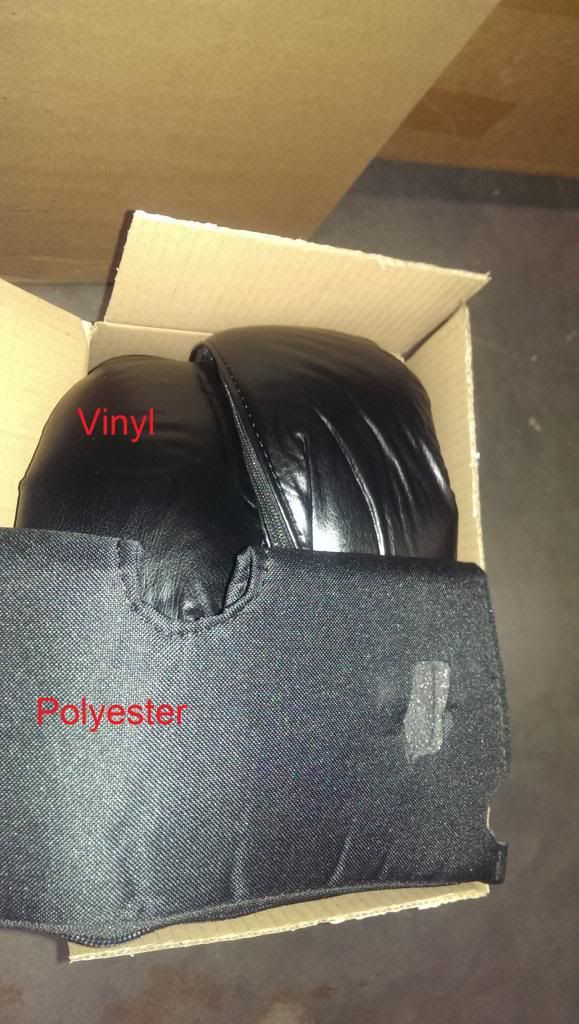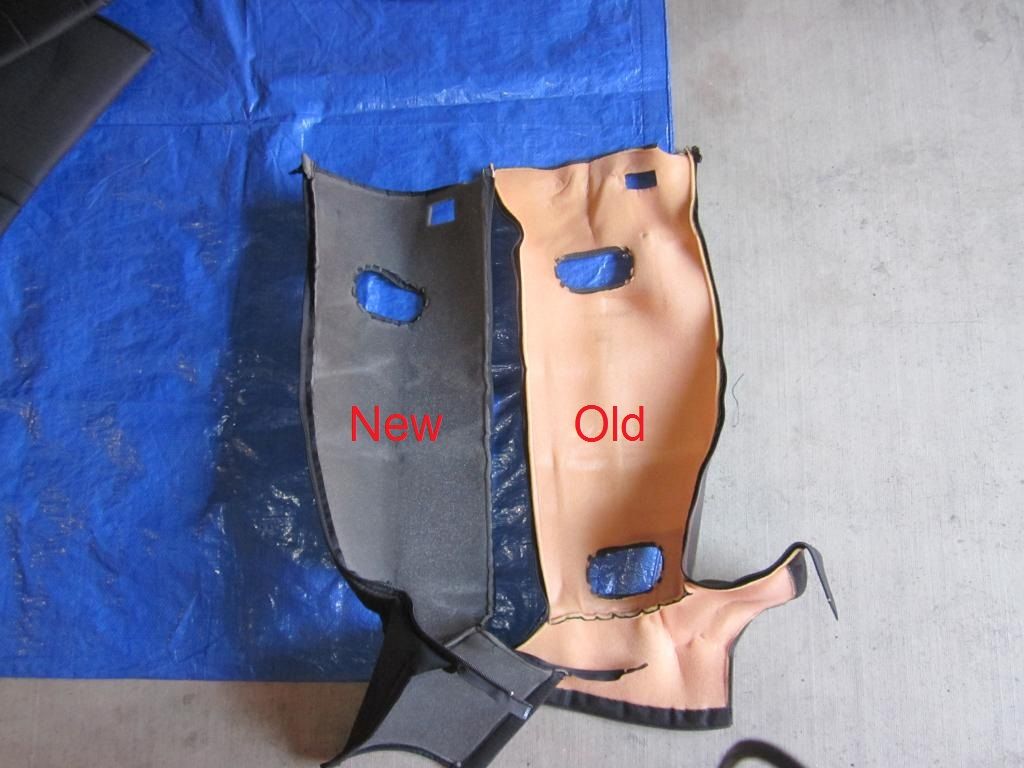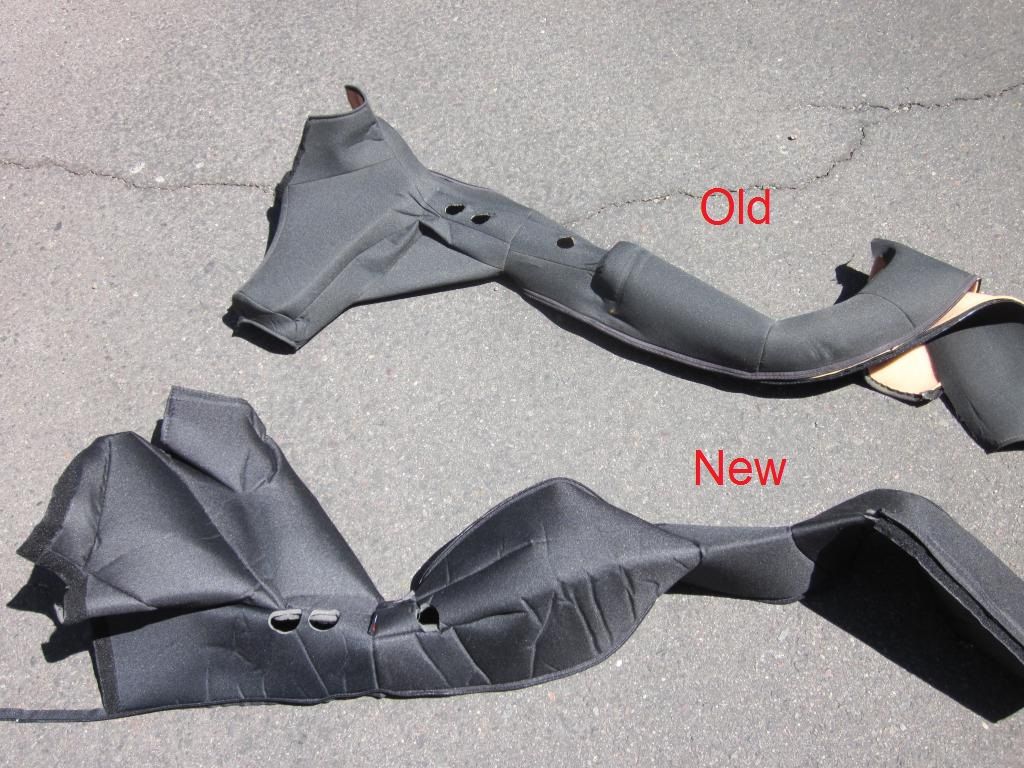 My Thoughts
I ripped the zipper on my OEM rear driver side cover and the dealership gave me a price of $175 just for that section. I decided from there to search online for cover options and to see what other Jeep owners were doing. I came across these Rugged Ridge covers on Amazon for only $87.00 and figured there wasn't a better deal around for all new covers so I jumped on them. I received the covers last week and was very surprised on how nice the quality was even compared to the OEM covers. The fabric seems to be more of an outdoor style fabric than the OEM, a lot darker black, better quality fabric around zipper area (part that fades the most) and the foam backing is thicker. After looking over each cover I noticed that Rugged Ridge made Velcro attachments for the seat belt areas so there is no need to pull off front or rear seat belt harnesses. That made the install a lot easier not only because I didn't have to unbolt seatbelt assemblies but because I could just cut off the old covers. While installing the covers, I couldn't believe how exact the fitment was on every stich, curve, and OEM hole to match all the mounting areas. Rugged Ridge went above every expectation I had for these covers and I actually know they are better than the OEM covers that came on Jeep. I would highly recommend these covers to anyone that is sick of their faded covers, or someone like me that has ripped, torn, or damaged covers. The ONLY negative thing I can say about these covers, is that they aren't marked to what side the covers go on
Install Time
Under One Hour
Tools Needed
Scissors/Razor
Flashlight
Drive Ratchet
Drive Socket Extension
10mm Socket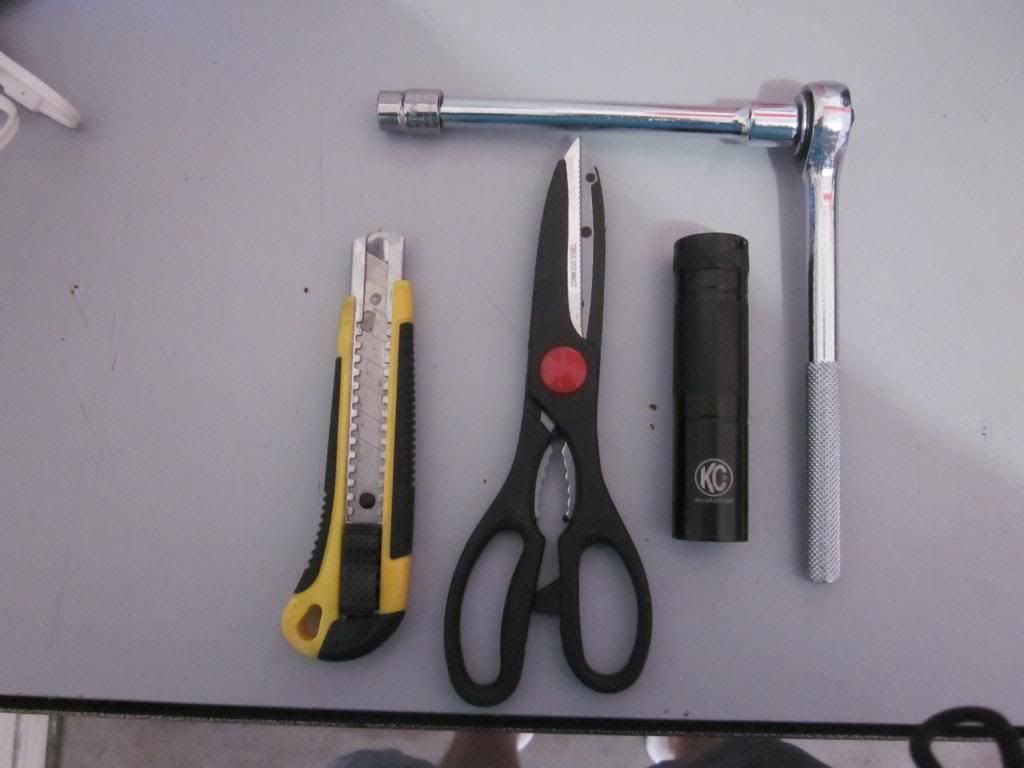 Install Guide
1. Unzip the entire rear driver side cover.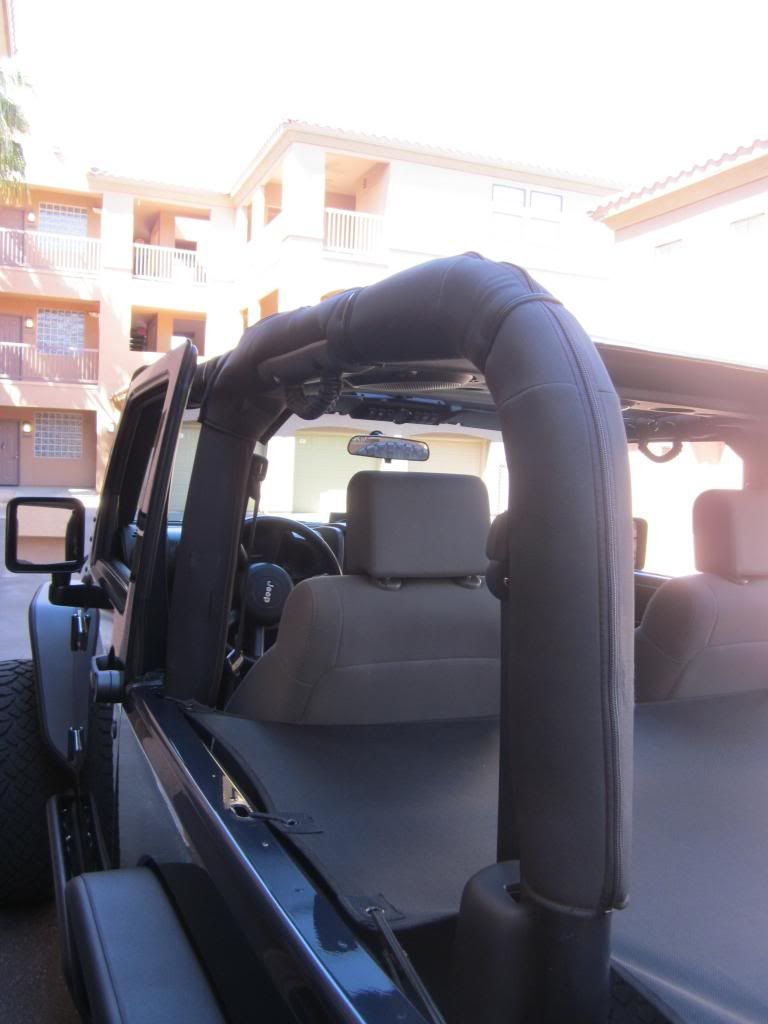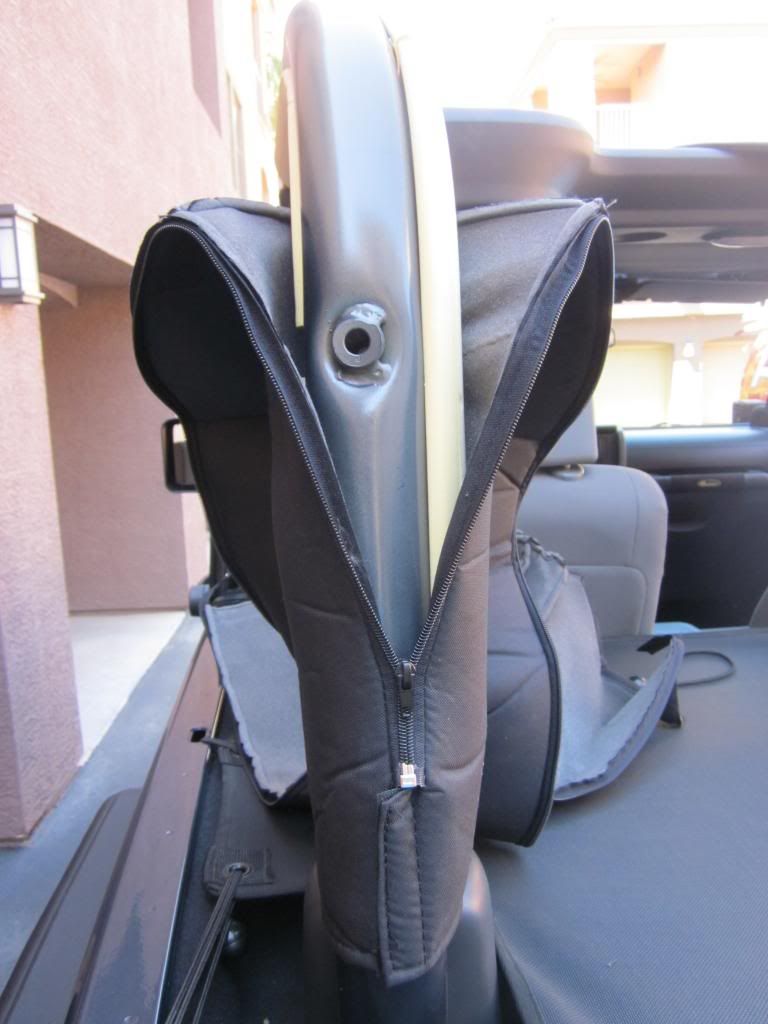 2. Cut and remove the rest of cover around seatbelt harness.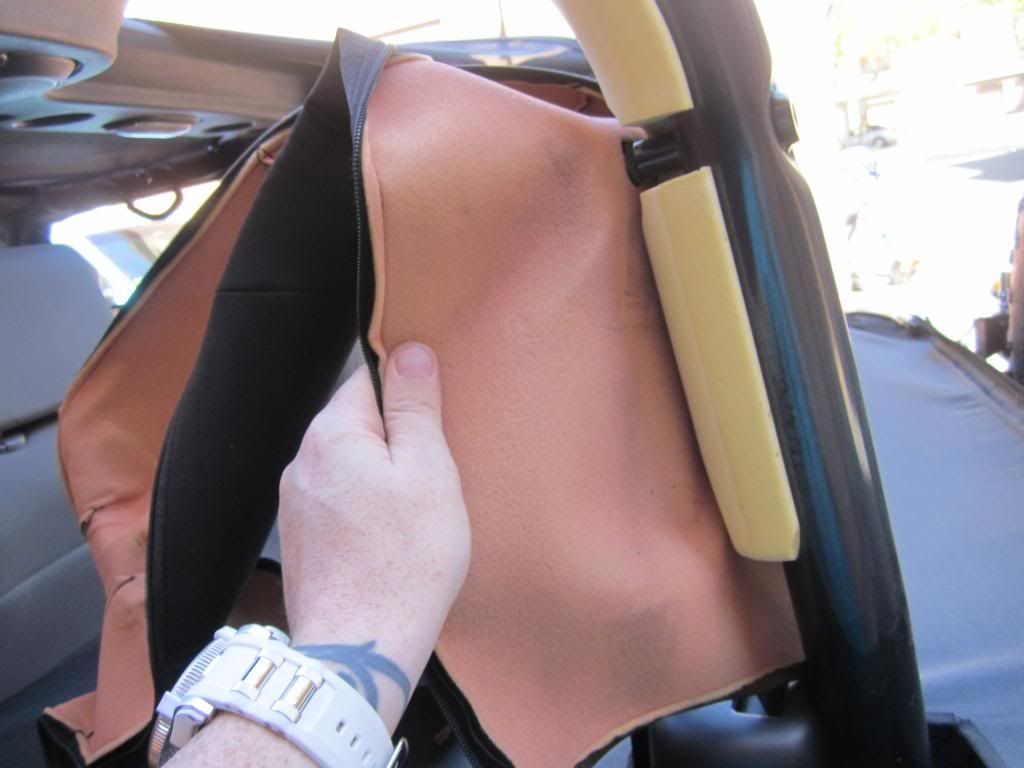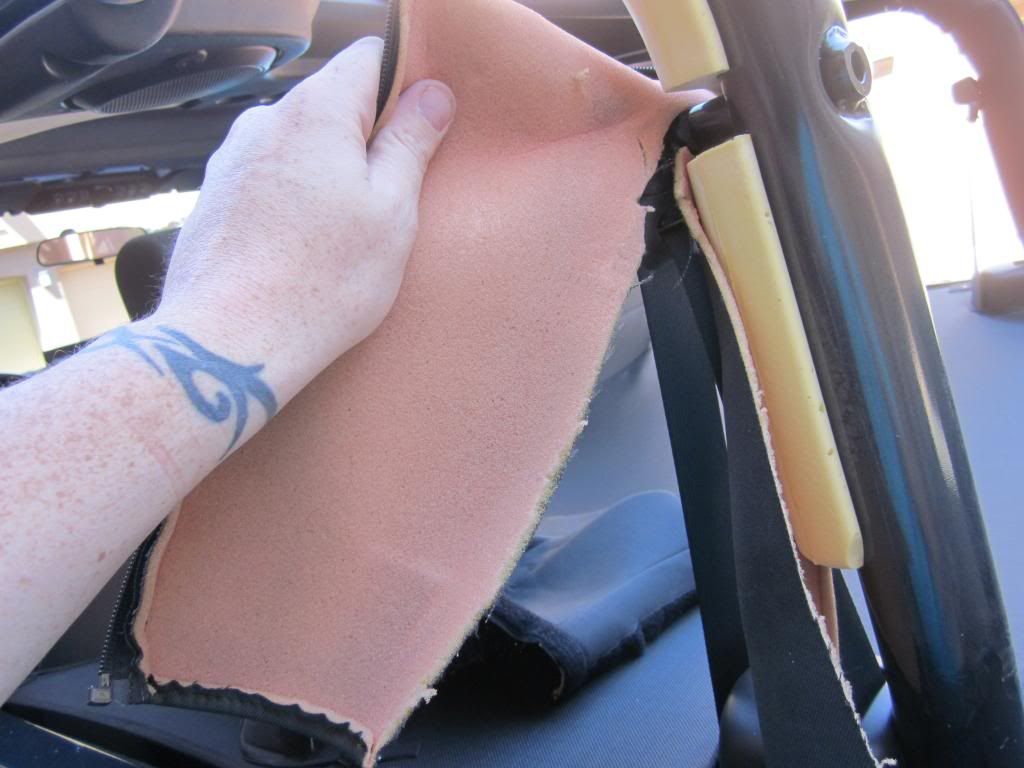 3. Unbolt and remove the two 10mm bolts on underside of roll bar and the 10mm bolt on underside of speaker bar.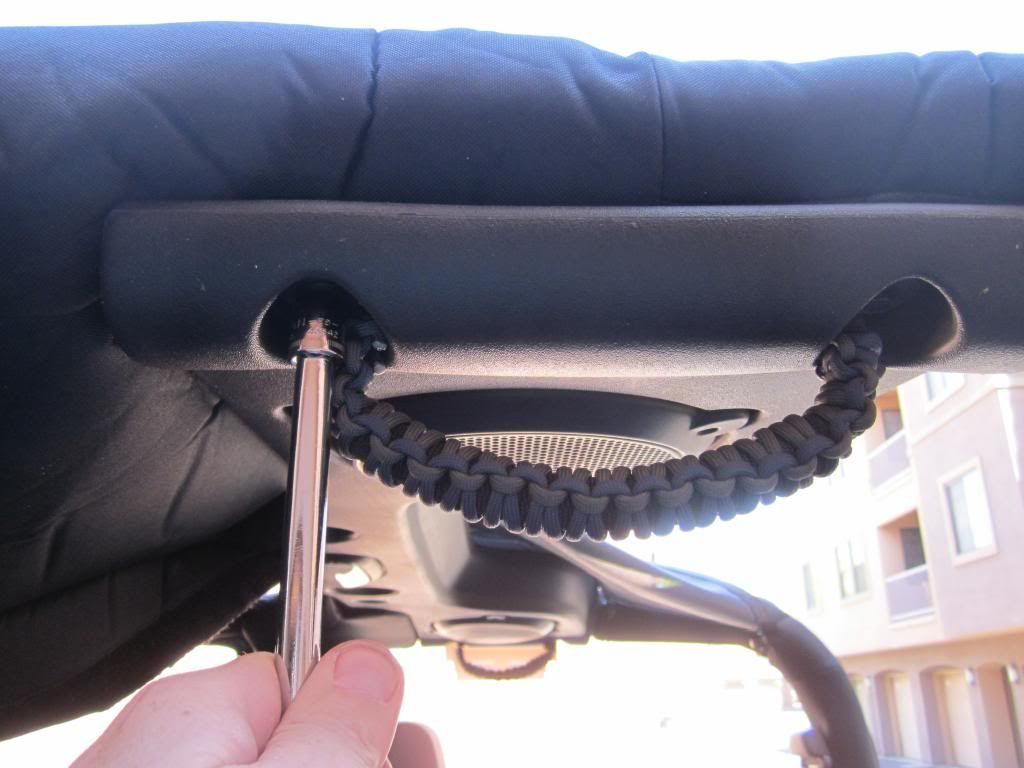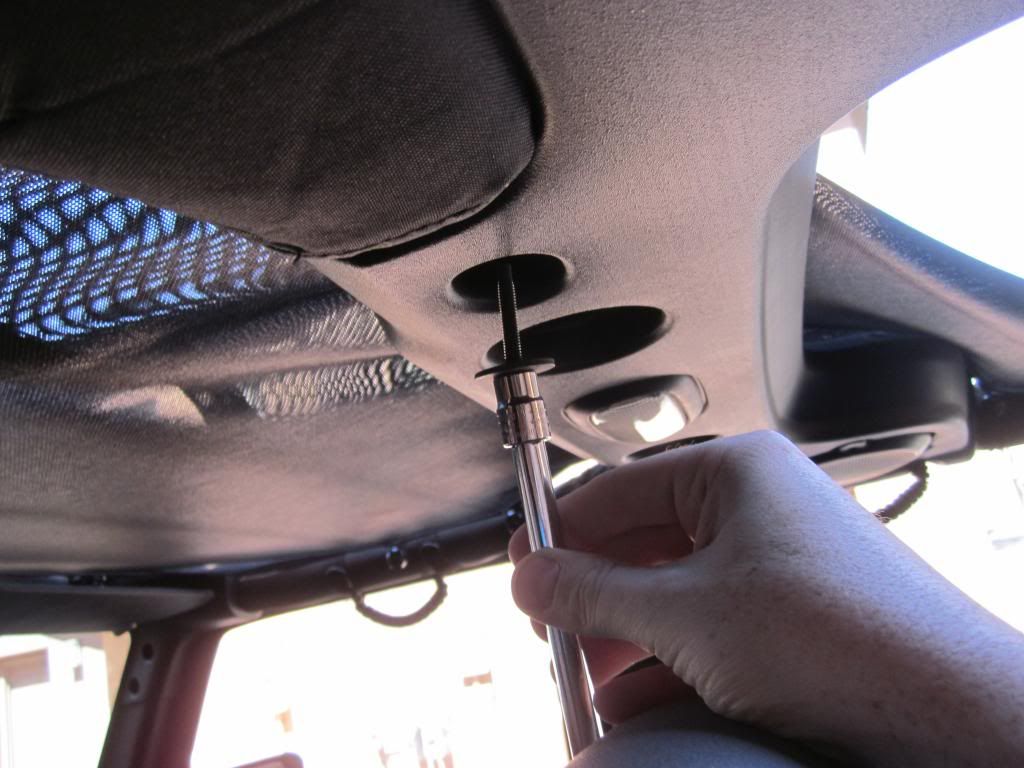 4. Now CAREFULLY pull down on the plastic side part on roll bar that you just pulled the two bolts from.
Note: There will be a black fastener/push pin sticking out ones pulled down.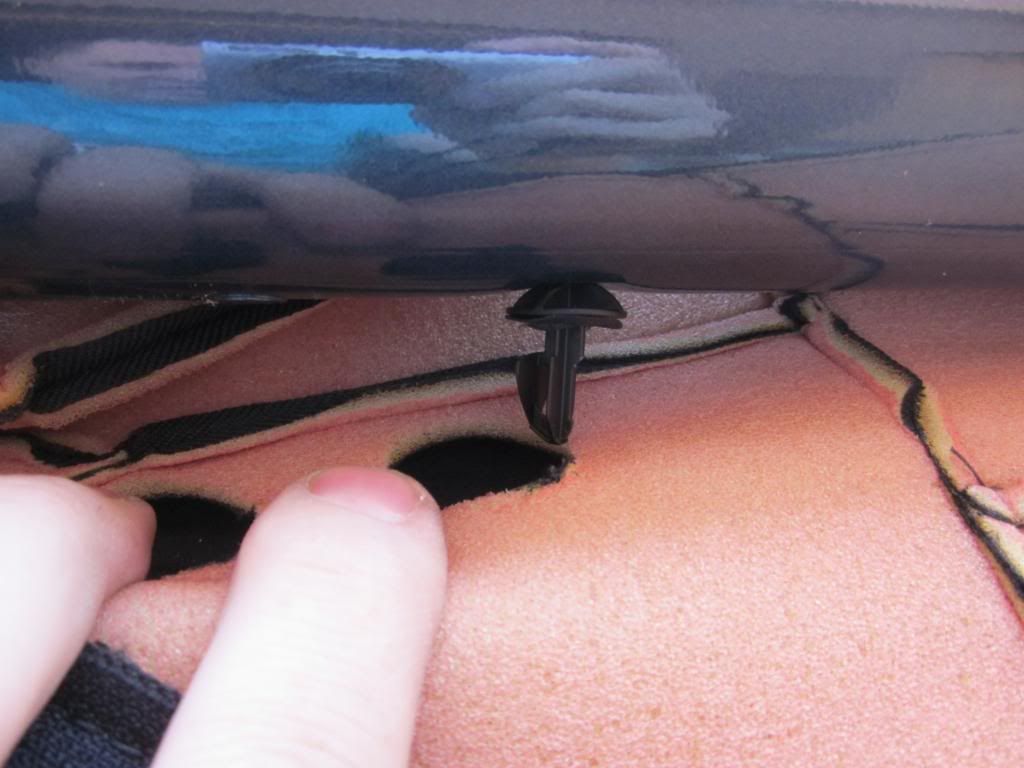 5. Pull fabric out from under pin, pull side of speaker bar down that you unbolted on (Step 3) and pull out rest of cover from that area.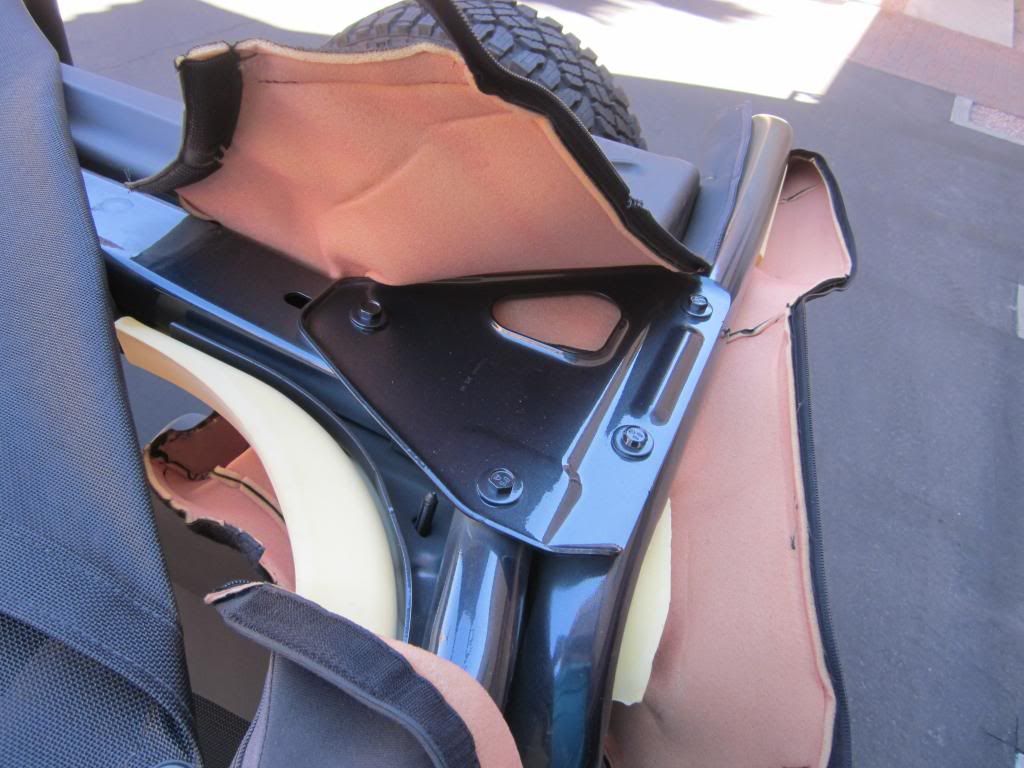 Rear driver side should now look like this