Rugged Ridge® Jeep® JK Aluminum Hood Catch Kit (07-14) Jeep Wrangler JK
The kit will now fit 2013 10th Anniversary Jeep® Rubicons due to a gasket revision made by
Rugged Ridge®
SKU: 11210.11 (Black)
SKU: 11116.07 (Silver)
MSRP: $130.99
Online Sites: $98.99 +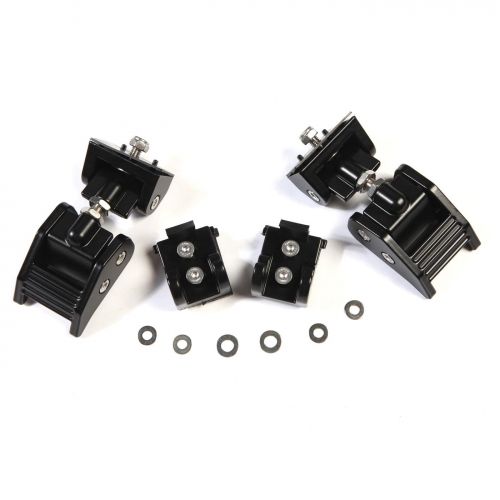 Rugged Ridge® Aluminum Hood Catches
Is your Jeep® hood fluttering while driving? This could be a sign that it is time to replace your hood catch. The Rugged Ridge® Aluminum Hood Catches are built as a strong direct replacement for the OE catches that degrade and fail after years of use. These hood catch kits are adjustable, durable and aesthetically pleasing. The adjustable tension rod guarantees a precise fit. Installation is a breeze for any do-it-yourselfer with basic hand tools; the catches were designed to be a bolt-on solution using the same mounting points as the factory hardware.
Limited 5-Year Warranty
Subject to the terms, exclusions and limitations herein and with respect only to products first sold in the United States, Omix-ADA® warrants to the initial retail purchaser ("purchaser") only that when installed and used on purchaser's vehicle according to supplied product installation instructions and/or warnings, purchaser's Omix-ADA® product shall be free of defects in material and workmanship for five (5) years.
About Rugged Ridge
Rugged Ridge® develops and sells Jeep® parts accessories for the growing Jeep® and off road enthusiast market. Rugged Ridge® is a division of Omix-ADA®, the market-leader for replacement and restoration Jeep® parts. With this know-how and experience the Rugged Ridge® pedigree is well established in the Jeep® market and with the Jeep® enthusiast. Realizing that there was a need for new Jeep® accessories, the Rugged Ridge® brand was established in 2005 to fill that need. Rugged Ridge® has designed and manufactured over 3,000 products for the Jeep® market and continues to develop hundreds of additional Jeep accessories each year. Many of the recent developed Jeep accessories are patented, like the Jeep® floor liners, Jeep® snorkel and Jeep® XHD modular bumpers. Count on Rugged Ridge® to provide you with true and proven Jeep parts and accessories.
My Thoughts
I received the Rugged Ridge® Jeep® JK Aluminum Hood Catch Kit earlier last week. The kit came in a well packaged box and everything was wrapped in protective material to guarantee a non-damaged delivery. Once I opened the box, I found that all the supplied hardware and install instructions were there to make for an easy install, but it would be nice if they added a 5mm hex key to kit. I happened to have two, but I'm sure most people only have one in their tool box and you will need two for the install. The catches are well made and have a great quality powder coat covering. The install was a breeze and gave the front end of the Jeep® a whole new look. With this hood catch kit, you will set yourself apart from other Jeepers and create that personalized look. I would HIGHLY RECOMMEND this kit for anyone that is looking to add quality and durability over the OEM hardware.
Notes
Even though my Rugged Ridge® Jeep® JK Aluminum Hood Catch Kit came in a great quality black powder coat, I had my kit re-done in a textured black so they would match all of my current powder coated pieces. My photos will mainly be taken from passenger side, but the install is identical for both sides.
Caution
The Rugged Ridge® Hood Catches are intended only as a supplemental to Jeep supplied latch at front of hood.
To avoid risk of property damage or injury: ALWAYS;
• Assure hood is fully secure by undamaged Jeep front latch and supplement side catches.
• Do not modify hood or catches to defeat intended safety of Jeep primary latch and supplement catch system.
Install Time
30 minutes to 1 hour
What comes in the kit
(2) Latches
(2) Latch Joints
(2) Pivot Bases
(2) Pivot Base Joints
(6) Binding Posts
(2) Catches
(2) Pivot Base Gaskets
(2) Catch Gaskets
(2) Adjustment Rods
(2) Safety Snaps
(4) Jam Nuts
(4) Small Flat Head Bolts
(2) Larger Flat Head Bolts
(4) Small Jam Nuts
(2) Larger Jam Nuts
(4) Small Washer
(2) Larger Washers
Tools Needed
• (2) 5mm Hex Head Key
• 4mm Hex Head
• ¼ Ratchet
• 13mm Socket
• 13mm Deep Socket
• 10mm Socket
• 5/8 Wrench
• Detail Spray and towel
Install Guide
Step 1
Pull OEM hood latches off mounting points on both sides of Jeep above flares/fenders. Then pull center lever to the right that is above grill to unlatch hood and prop hood open with hood prop rod once hood is lifted.
• For those that have never opened up their hoods, there is no hood pop button or hood pull lever inside of Jeep®.
• In my photo you will see that I have hood struts, so there isn't a hood prop rod being used.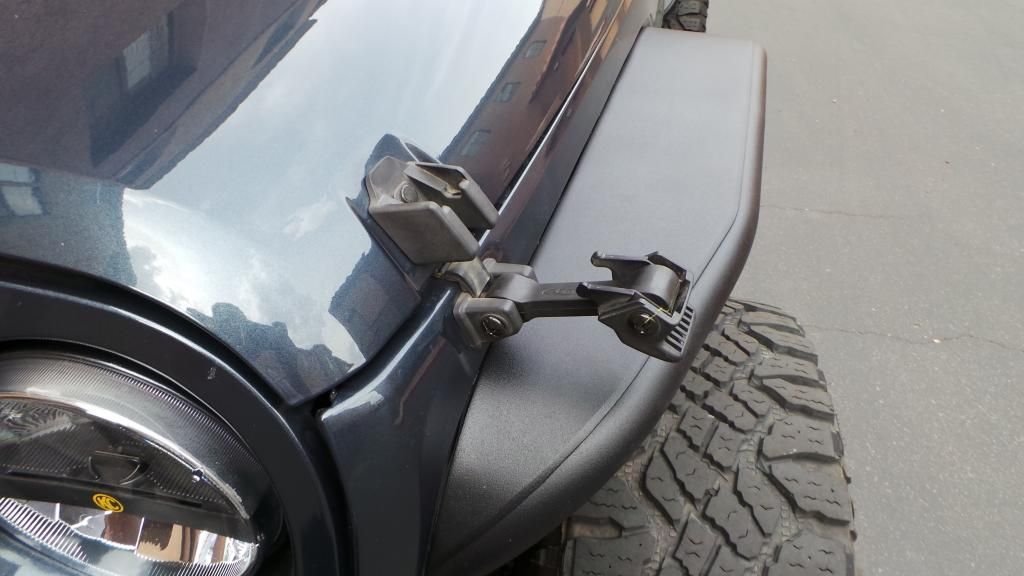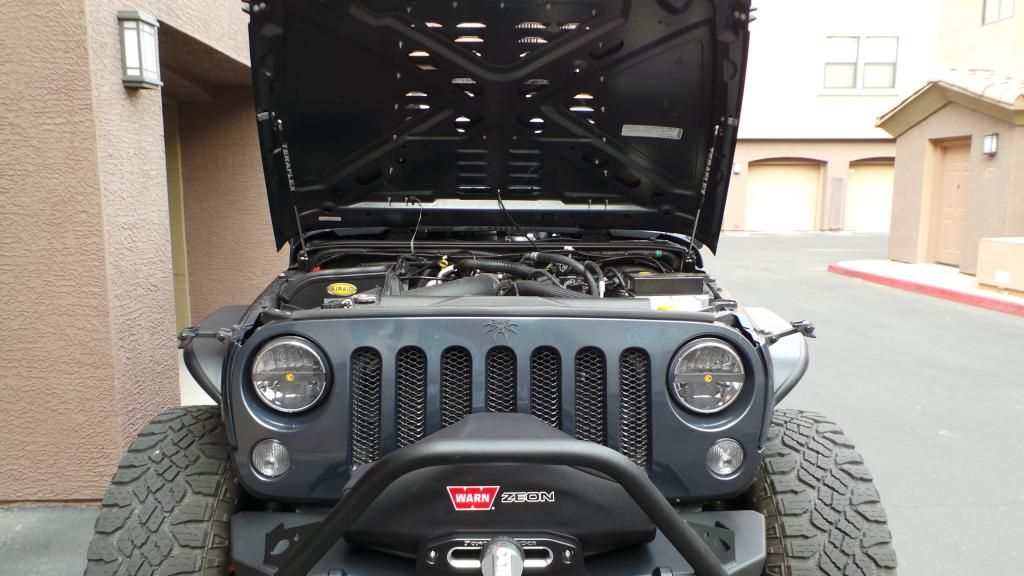 Step 2
Remove upper OEM hood catches.
• Use 10mm socket to remove upper inner hood nuts on both sides.
• Spray with water or detail spray and wipe area clean with towel on both sides of hood once removed.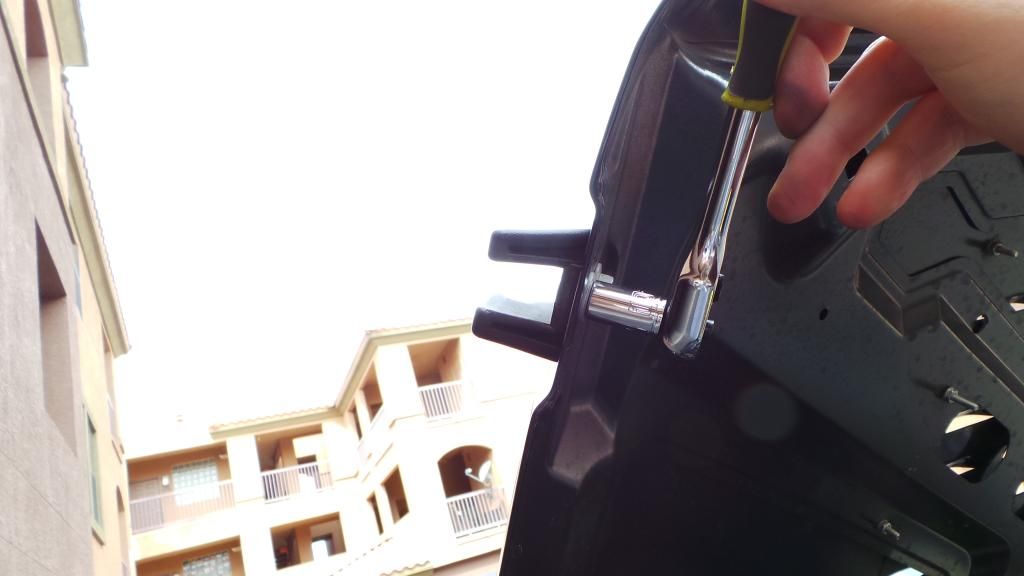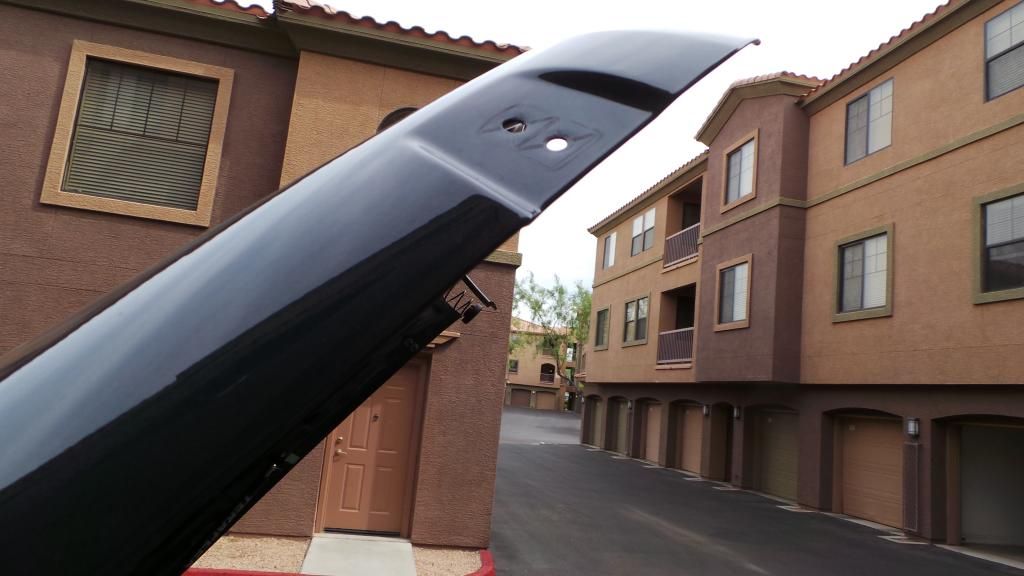 Step 3
Remove lower OEM hood catches.
• Use 13mm socket on inner fender nut on both sides.
• You may need to use the deep socket to reach nut better. The flare is a little tight to get the ratchet and socket in, but it's not hard. Some also say you can pull front grille to make it easier, but that's just more steps and more unneeded work.
• Spray with water or detail spray and wipe area clean with towel on both sides of hood once removed.
• Pull and remove the rubber hood bumper from both sides.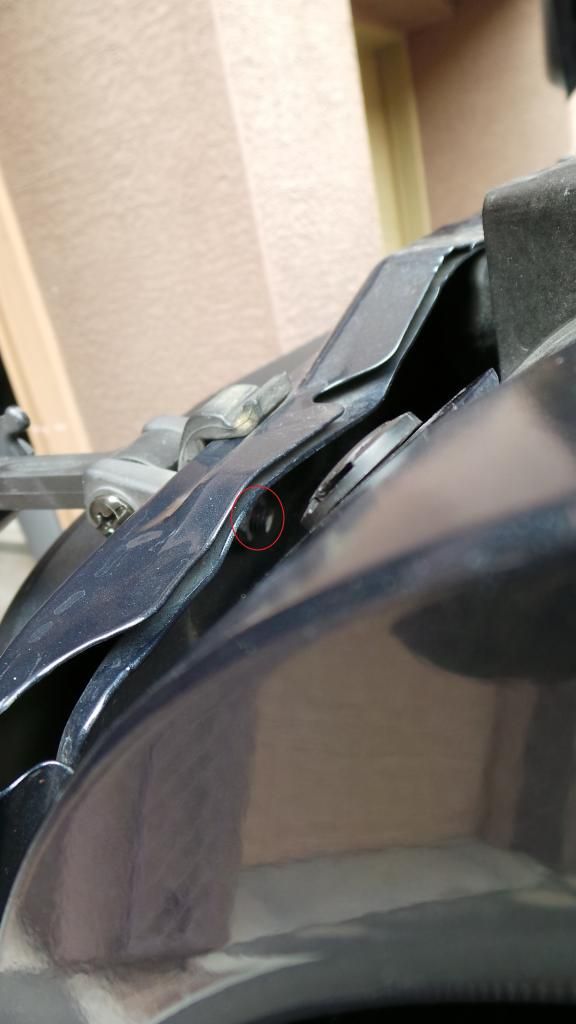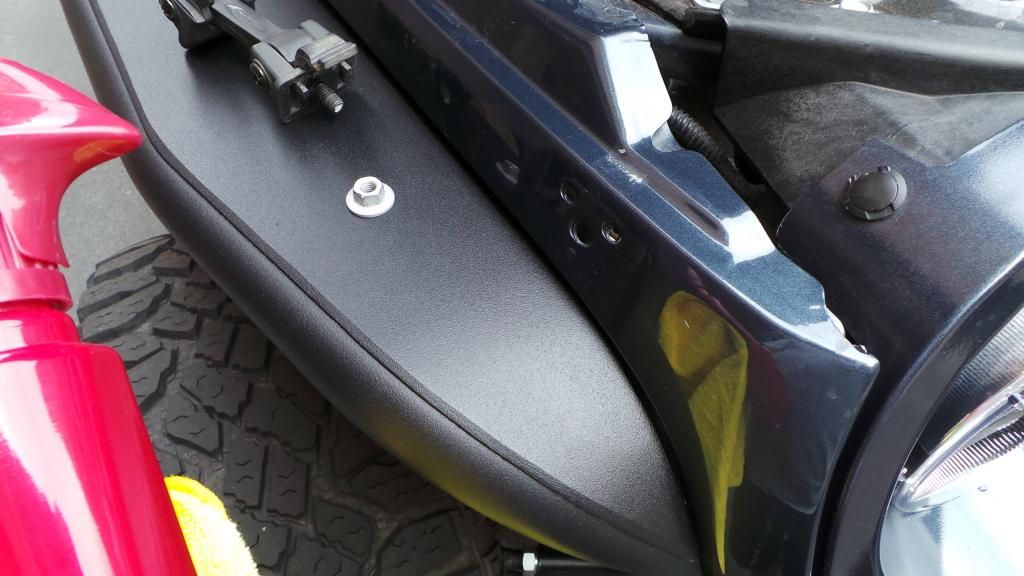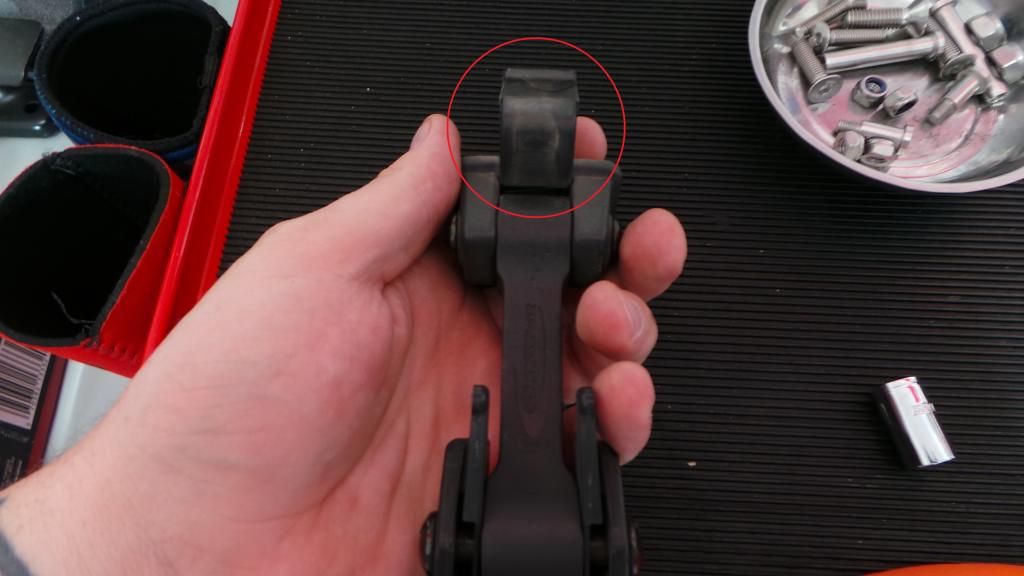 Your OEM hood catches should now be fully removed and ready to install the new Rugged Ridge® Jeep® JK Aluminum Hood Catches.
Step 4
Remove the pivot base from both Rugged Ridge® aluminum hood catch assemblies.
• Use both 5mm hex keys to remove the binding posts.
BEFORE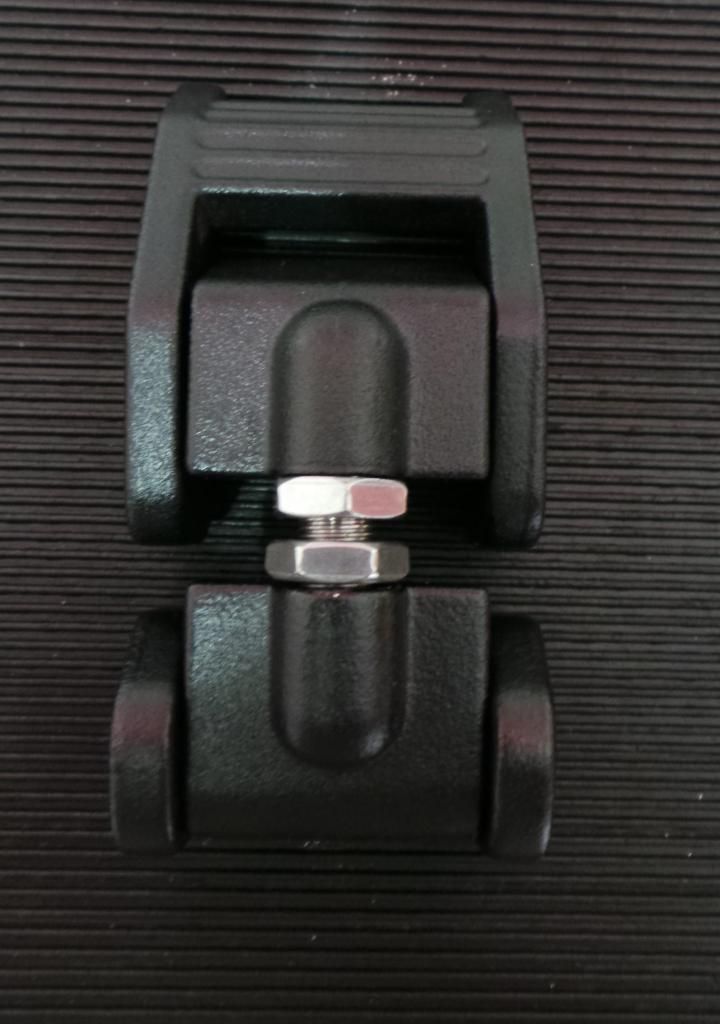 AFTER