Discussion Starter
•
#1
•
Well thought I would start this up. It should have plenty of updates and progress should come fairly quick. First off its a 2014 Rubicon Unlimited X package. I think its as fully loaded as you can get one.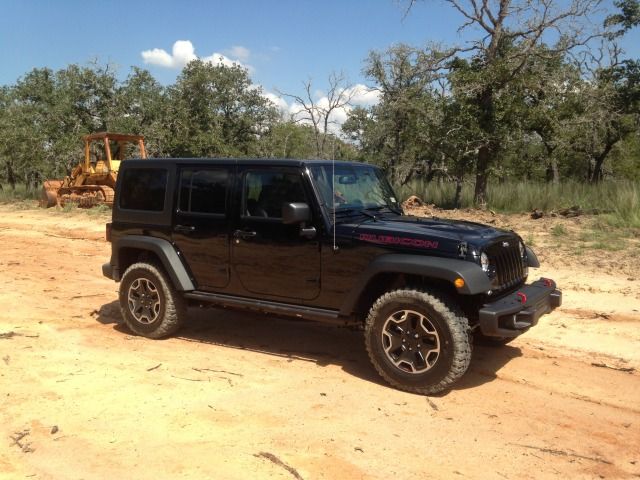 First mod was Tint. The wife always rolls with 5% all the way around. So with the black exterior and the black interior its dark but nice.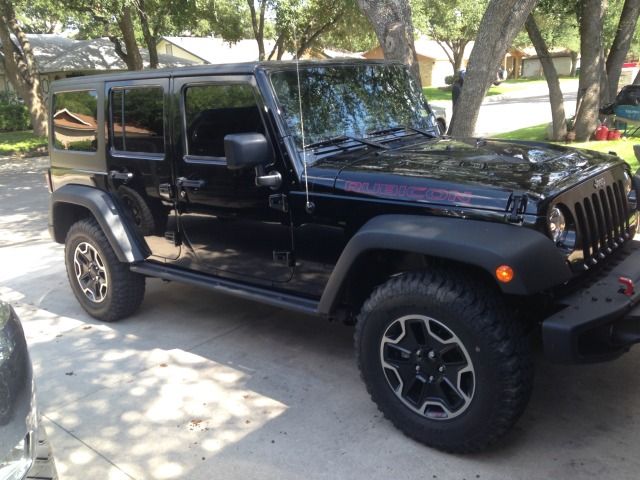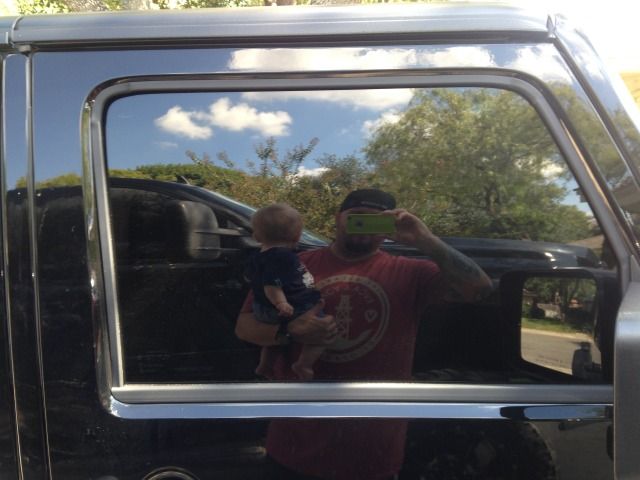 Also got the dome lights swapped out for LED's. Anybody got any part numbers for the map lights in the mirror?
Ok so whats on its way is the Bumpers front and rear. Went with Poison Sypder Brawler II Mid with the skid plate. For the rear we went with the Brawler II with tire carrier. Gonna have them texture powder coated.
Also in the mail is HID's and LEDs to swap out all the lights.
Wednesday next week she is getting head rest monitors that double as android tablets, a back up cam and the Nav TV module. It will be getting the lift as soon as the wife can decide on the wheels. Looking at the Moto Metal 961, black with red inserts. Once the 35's are on I will swap out the fenders for either poison spyder ones or the genright. Leaning toward the genright