Discussion Starter
•
#1
•
So I am making some Changes.. again. Here is what I have to sell.. All parts are located in Miami FL.
Shipping can be worked out, I have access to freight and it will all be on your dime.
You can contact me
[email protected]
Currie Enterprises Rock Jock 60 Front Axle - SOLD!
This is the front axle that is currently installed on RubiKong. It is ready to go and includes 5.38 R&P, ARB Locker, 1350 yoke, Poly Performance Tie Rod and bracket, FOX Steering Stabilizer, CTM joints, Axle is complete with JK Outters all the way out to the brake rotors are included. This axle just had all the seals replaced 2 weeks ago. Basically the only thing you will have to do is bolt up your brakes, and have your front DS shortened a tad. Axle has roughly 15k miles on it. Your JK 5 on 5 wheels will bolt right up.. no need to change to 5 on 5.5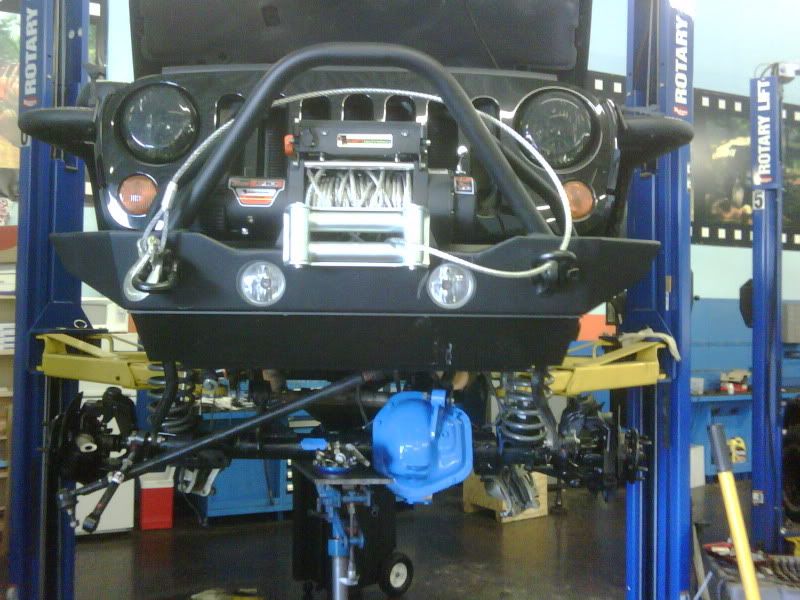 Red Rock Fab Bumper and Skid Plate - SOLD
I really really really love this bumper and am not real excited about parting with it, so don't be surprised if I change my mind and keep it!!
The quality of this bumper is the bar to which I hold all other bumpers.
It includes the fog lights that are plug-n-play with the factory harness which makes it real easy if you already have fogs.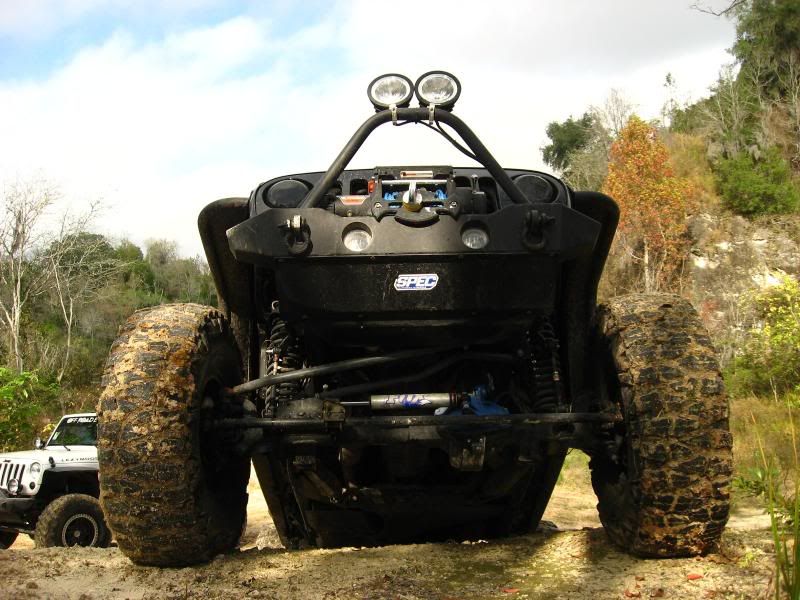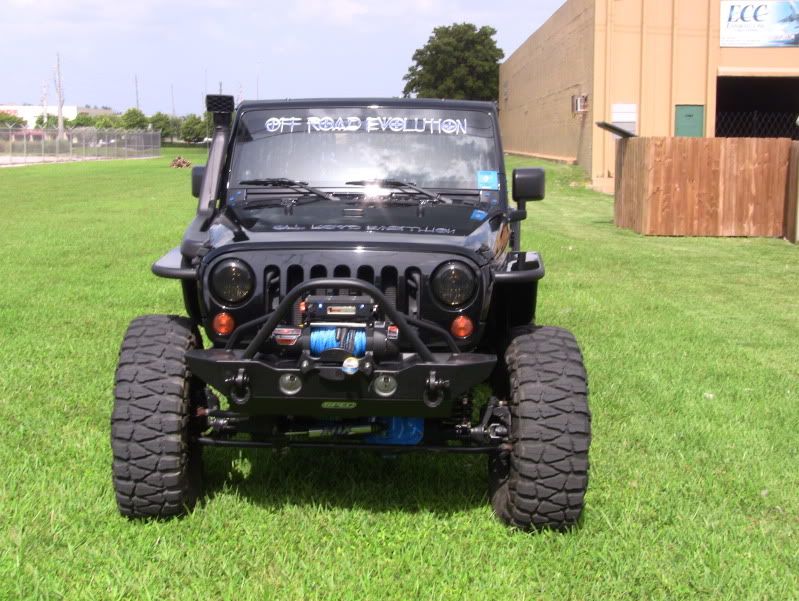 (5) Pro Comp 17x9 Wheels - $375.00
These were the wheels I originally had on RubiKong.. 2 of the wheels are brand new. I am also including the TPMS sensors.
Here is some old pics I'll use to show you what my jeep looked like when I first lifted it and put the wheels on..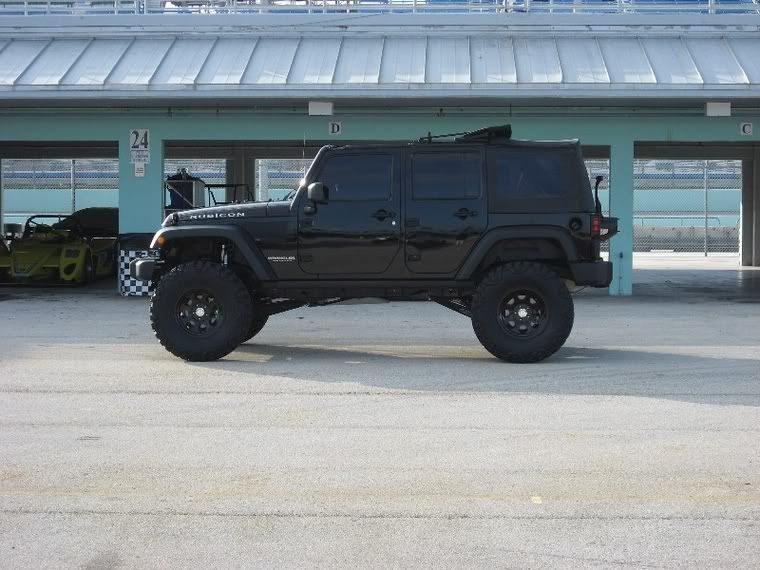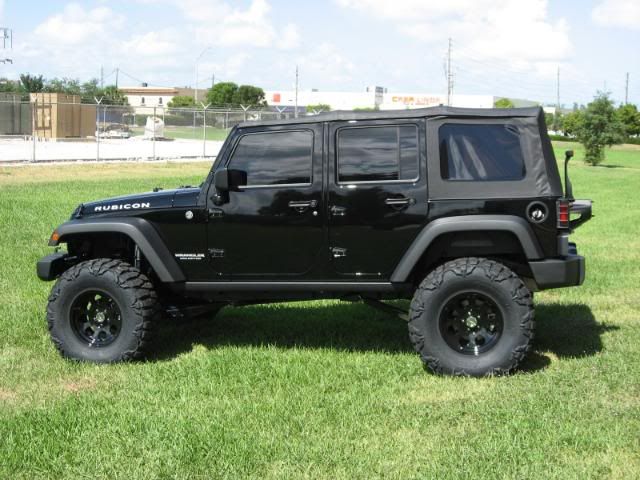 Rubicon Factory "Red Shocks" - $100.00
2 of them are still in MOPAR boxes and never mounted because 4WheelParts lost 2 of them after they installed my lift and had to buy me brand new ones.
Next I have the take off wheels and tires from Double D's..

(5) Pro Comp 8179 16x8 wheels w/sensors wrapped with Pro Comp 265/75R16 Tires. - 375.00
As always, 1 has never touched the ground and the other 4 probably have 70% wear left in them.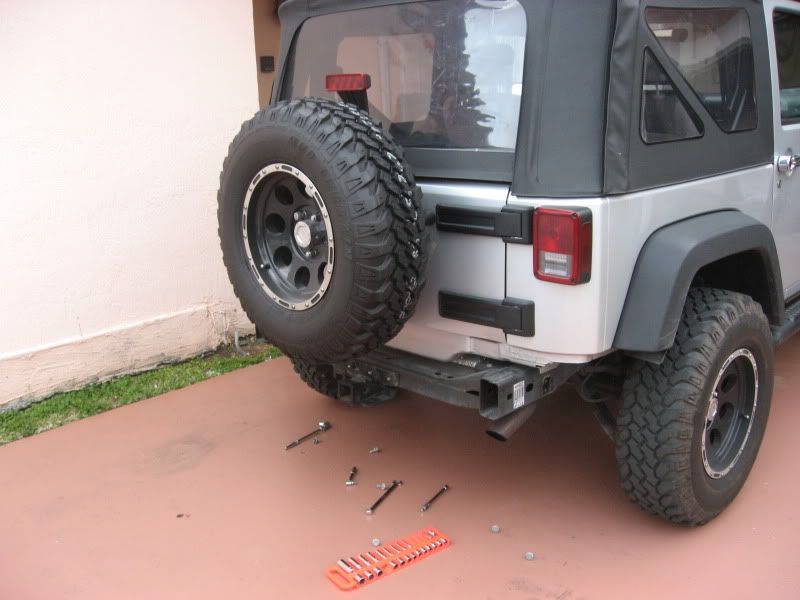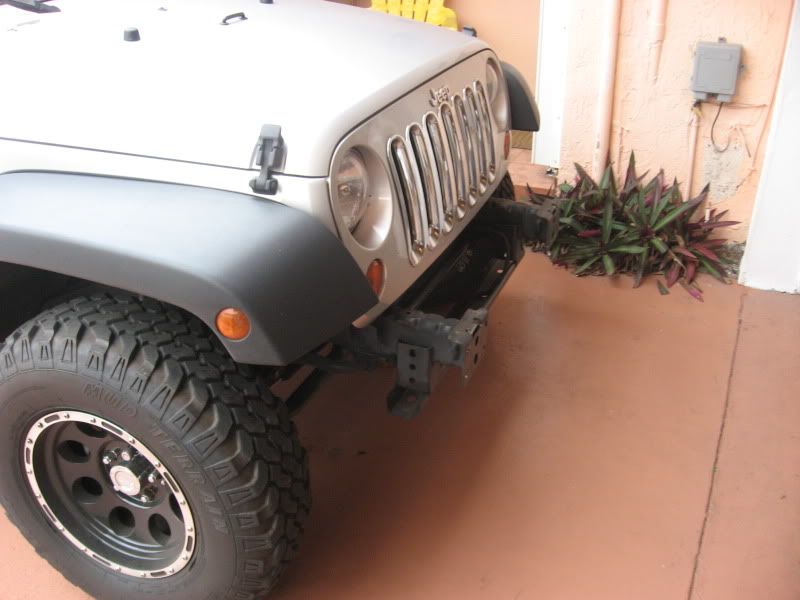 Factory 2007 2 door soft top complete w/surrounds - $400.00
Its not brand new.. but it aint to bad either..
*Note - The wheels and tires in this picture are not the same ones that are for sale above.. these were 15"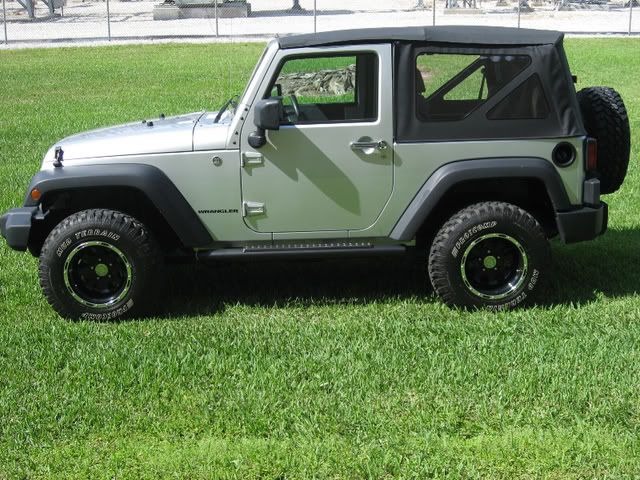 Smurfette wheel and tire take offs..
Jeep OEM Moab wheels with OEM Wrangler 255/70R17 with 200 miles on them - $600.00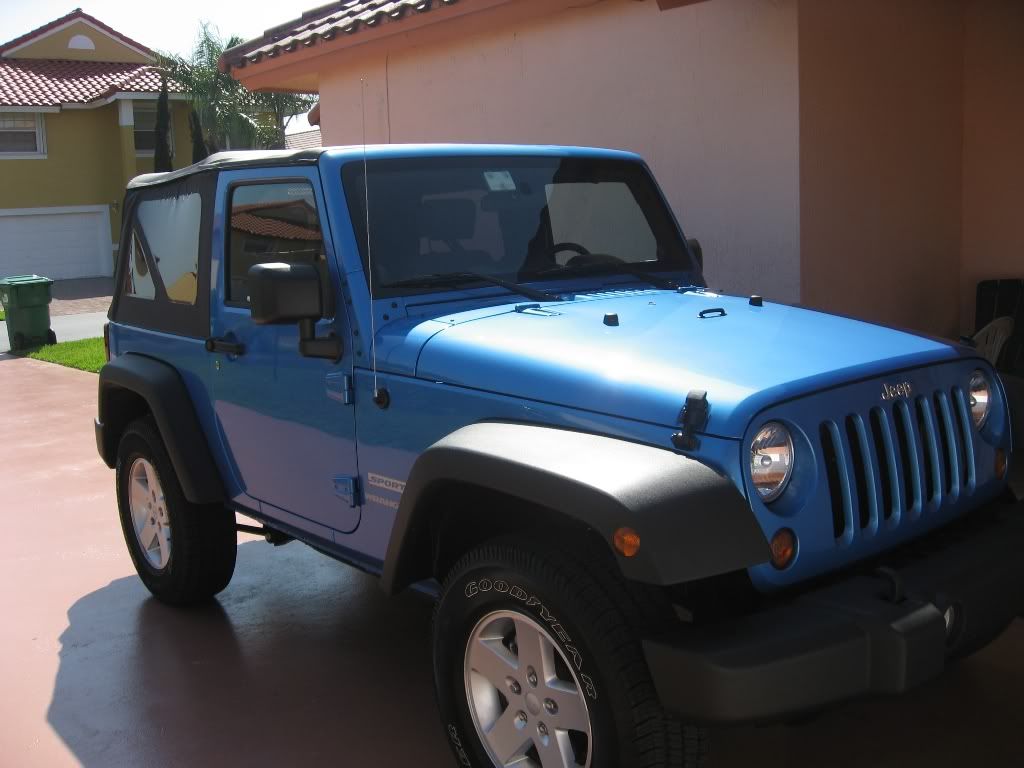 I might have some more stuff lying around that I will post up for sale.
I will take paypal but you are gonna have to add 3% to the agreed upon purchase price.