·
The Wheelin Man's Friend
Discussion Starter
·
#1
·
This will ultimately be the build thread for Jennie's (Mrs. RCO) 2010 WK.
I've started the mods with a Diablo Predator because the MDS on the 09-10 WK 5.7 HEMI is horrible. I hated the lag in throttle response on the road, the clatter at lower speeds, and the lugging sound of the motor when the radio was turned down. All that and she's been getting 13 - 15 MPG running around town to work in it.

So I threw some money at it with the Predator to kill the MDS among other things...
I have plans for an intake, exhaust, and possibly more as time goes on and will eventually get a custom map for it.
We have agreed on gunmetal SRT8 wheels and SRT8 Bilsteins, coils, and sway bars to bring it down a little and increase handling. Jennie likes the body kit, but I'm not really interested in a full on clone. We shall see who wins that battle...LOL
Here's the WK with my gay little dog and before window tint. HAVE to get rid of all of that chrome.
This is the plan for tires and wheels, except gunmetal. Tires will be 275/40 and 315/35 Nitto Invos.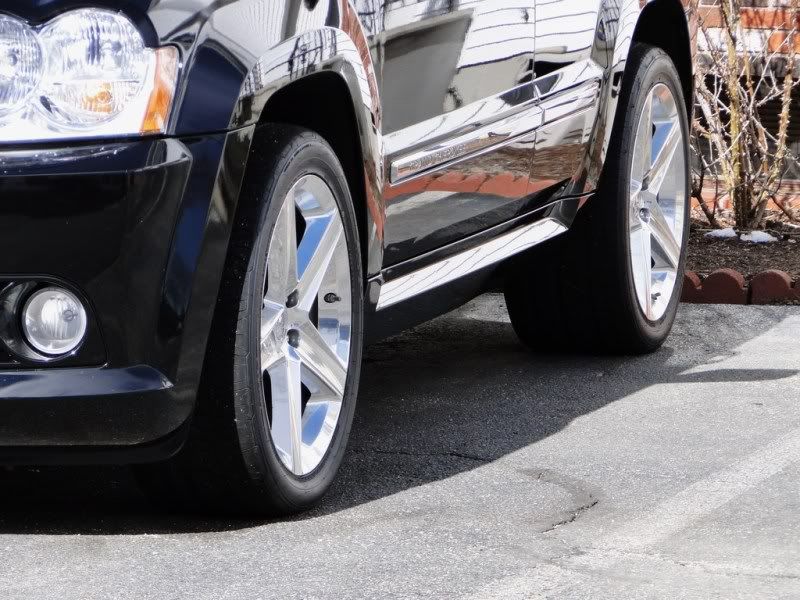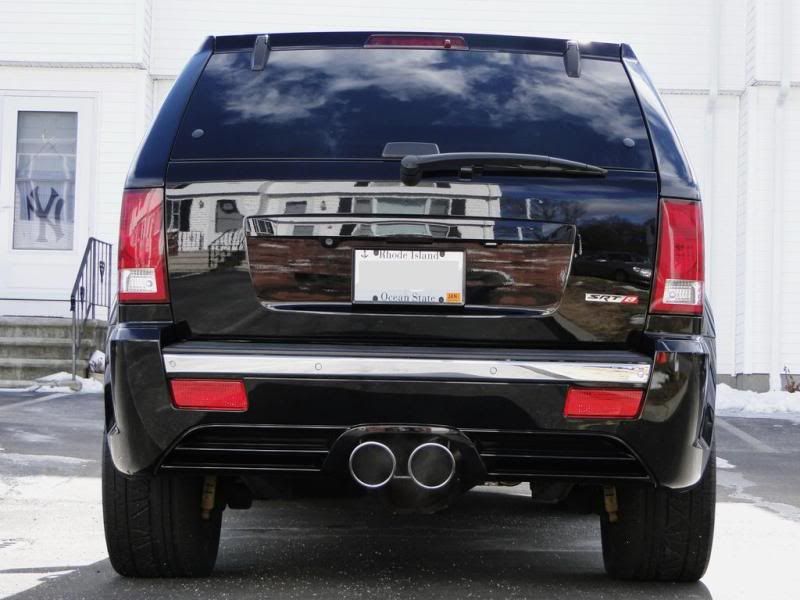 Here's the videos from my fun this evening. This was on a two lane, one way road without any side streets or chance of hurting anything except me, the bugs, and maybe a deer.
***Waiting for YouTube****
Got a little squirrely in this one....wasn't expecting it. LOL!
Video One
I can't get YouTube to embed...
Marcus