EDIT:4/29/10 NEW SPAL FAN SHROUD BY UNIVERSAL PARTS
http://www.jkowners.com/forum/showthread.php?t=14968
http://www.upiatv.com/detail.asp?PART=RS5200
hey guys I know a bunch of people have been asking about fan replacement, so here is a write up to replace the stock fan. There are about 15ish people running this now, I had one and it burnt out but no one else has had any problems what so ever. this write up was done by a friend. It is
model #30102082 and everyones been getting it from ebay dealer Universal parts for about $114.
Step 1. Remove the four retaining thingys from the plastic that covers the radiator.
Step 2. Remove hose from radiator cap
Step 3. Remove radiator reservoir, it is just hanging in slots on the shroud, you can stand it in between the engine and master brake cylinder to hold it straight up
Step 4. Remove the two small screws(8mm) hold the entire fan assembly including shroud to the radiator. to make it easier to then remove the shroud, lift the airbox off the fender, it just pulls up, then you can lift shroud up(bottom just sits in 2v-groves on bottom of rad) twist the passenger side towards back of jeep then lift out.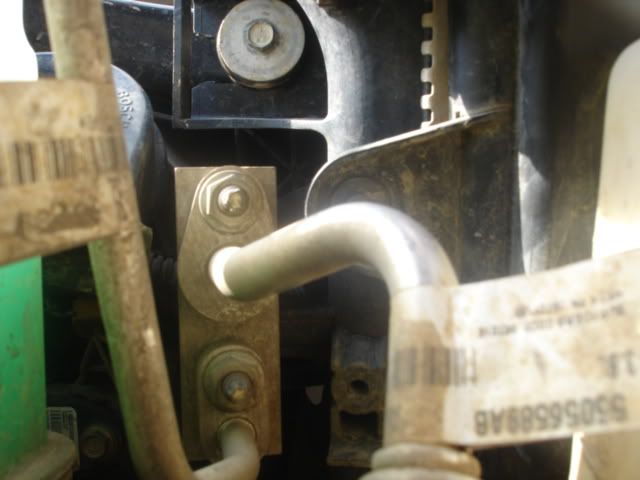 Step 5. Lay the assembly on the floor and remove the nut hold ing fan blade on.
Caution it is REVERSE THREAD 13MM
. Next remove the three screws(10MM) holding the fan onto the shroud.
Step 6. Now comes the fun part. Cut the OEM shroud to remove the protection grid over the shroud. Then clean up the left overs to look neat. YOU MUST CUT ALL OF THEM to take out the complete center part of the shroud
Step 7. Place new waterproof SPAL fan into the old hole
Step 8. I drilled holes in the shroud and used stainless steel bolts with locking nuts to secure the fan to the shroud.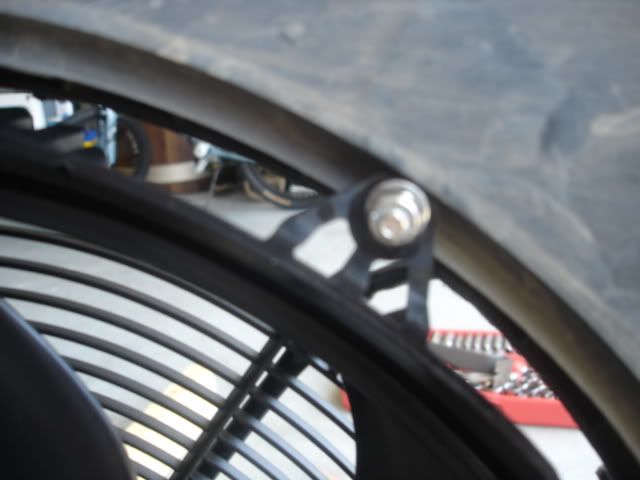 Step 9. I taped the fan side with ducktape and then filled the back side with expanding foam