Discussion Starter
•
#1
•
Been deer hunting off and on for the past month.... Seen a few but still too early for the rut in south Texas. What I have seen is a chitload of quail. Gonna thin some of these out and serve'em up all smothered in gravy on a bed of rice!
We have whacked several coyotes... Too many of those pesky fawkers around.
Bobcats too...
Going to bring Lil'G back with his pellet gun so he can get some practice on these close range birds.... If he can just hold still long enough for them to come out. He has been practicing and is doing pretty well for a 6 y/o... Here he is thinning out the paper plate herd.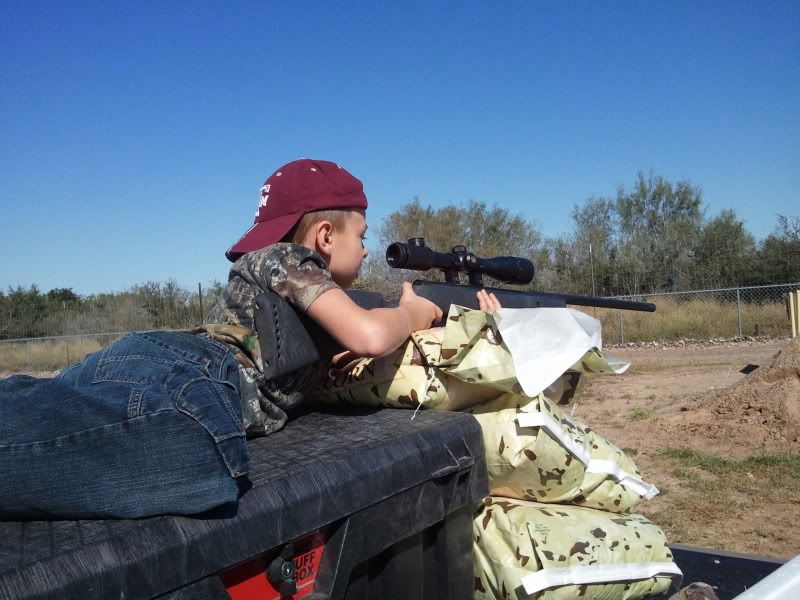 anyway.... Back to the huntin' I bet I am the only "bush" with a smart phone for miles....