Discussion Starter
•
#1
•
I recently installed a 3in lift on my 07 4 door JK. I assisted some friends who have done lifts to many other jeeps, but for me it was my first time. I'm hoping to maybe get some help to questions I have about it. The most major problem I am having right now is the front track bar relocation bracket. The entire set of directions says nothing about the front track bar except to only loosen it, and not remove it. This would make it impossible to drive. Yet when the lift was finished, we still had one piece that was no where in the directions and it just happen to fit perfectly to the original trackbar bracket and place the track bar in perfect postion. Since installing it, we have had nothing but problems with steering, alignment, and the traction control system engaging during regular driving. We have determined that the bracket, although tightly in place still has a lot of movement too it. I've checked online and found other relocation brackets and replacment adjustable trackbars but due to my location in Guam, neither of these options will work with the 2-3 week wait necessary. One local shop said the would permanetly weld it into place. Heres pictures of the brackets...
(Sorry for the big pictures but it helps to understand.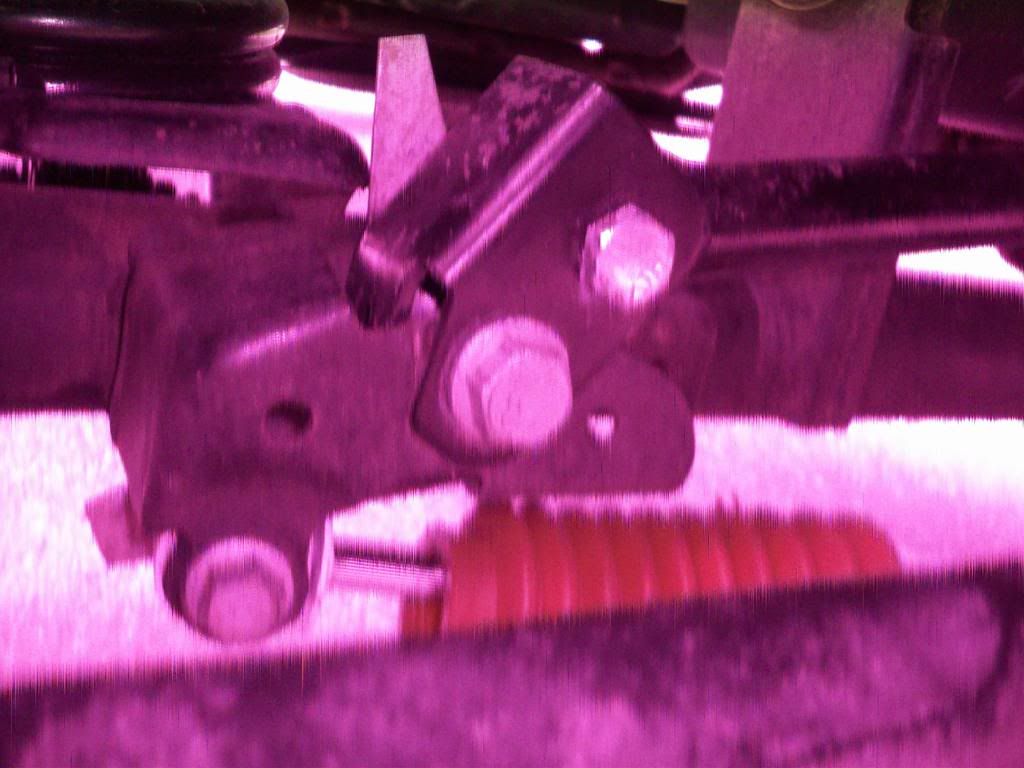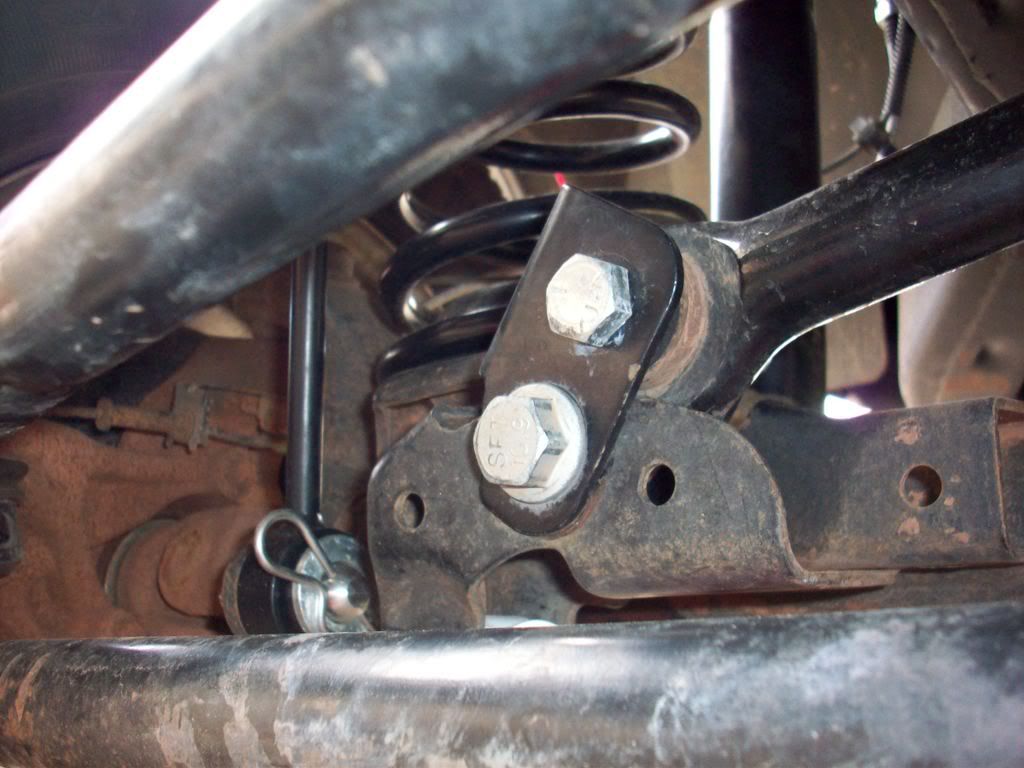 Here is after I turned the wheel
The other problems we encountered were the front brake lines and rear trackbar relocation bracket. I specifically purchased a kit that wouldnt require any cutting or welding. The rear track bar OEM bracket needed to but cut off. Something that wasent explained in the directions at all. And the kit failed to provide any brakets for the front brake lines and now they are rubbing on the times during normal operation.
Any help here would be great.. Thanks...