Discussion Starter
•
#1
•
As much as I hate to do this I have to say something.
On jan 10 I ordered 4 sets of lights from him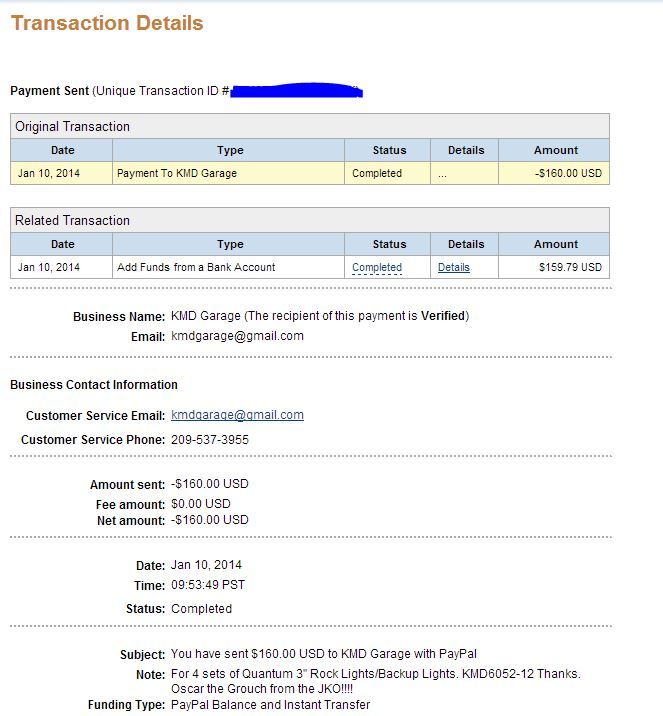 Long story short after several attempts at communication I have neither my money or my lights.
I was told several times that they would ship next week.
I understand that his wife had a baby and delays in receiving the product in from china but I think a reasonable amount of time has passed. in addition my last several attempts at finding out what has happened or if i can get a refund have ended with him seeing it and never responding. Im fed up. I want my lights or a refund. Its sad if his business is in such a bad way that he cant refund or ship 160 bucks. So right now 2 of my friends are asking me for their money back because 2 of those light sets were going to them.
after this I went back to jko and found were he had posted his number and apologized for delays. once he figured out who i was he stopped responding again. I dont know why im getting black balled but hopefully we can get this resolved.
I truly hate having to resort to this but Iam out of options short of flying to california for a face to face.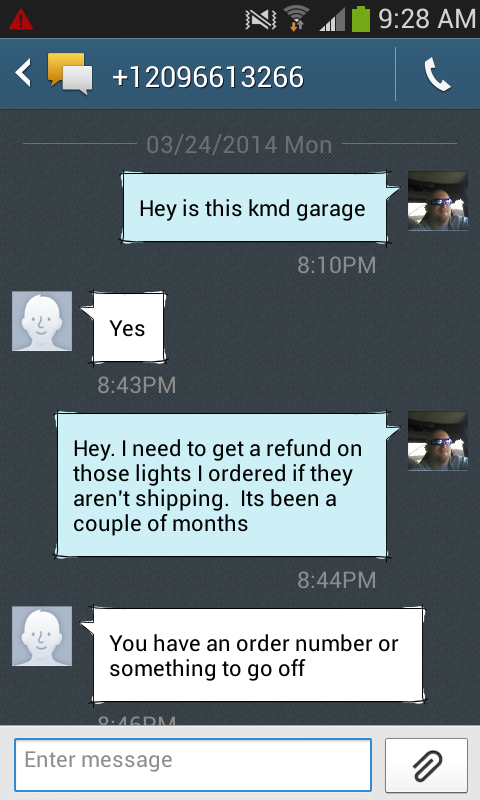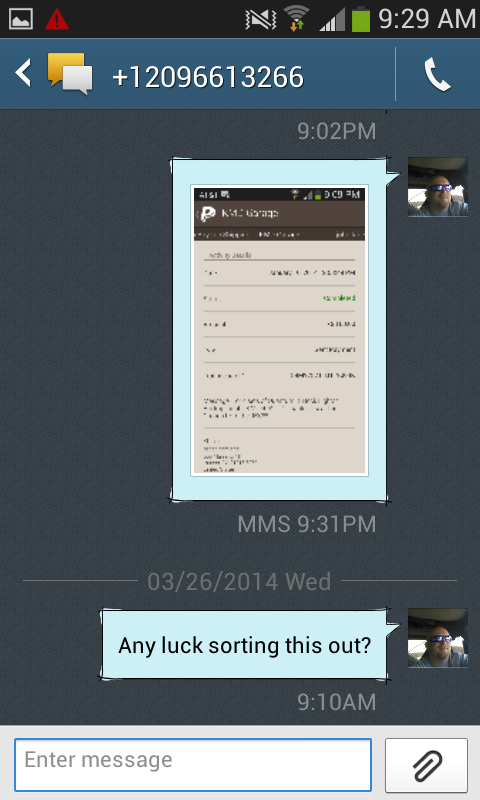 Im really frustrated with this. Ive sent lots of people his way and this isnt the first order ive placed with him.
Any suggestions for getting this sorted out?