I hooked up with YOUKNOW from RME and we went up American Fork Canyon after the Take Back Utah Rally.
We got started at about 4:00 pm and proceeeded up to Forest Lake. Hung out there for a while and had some chips and salsa. A storm blew in after we had been there for a bit. Didn't see any lightning but there was some pretty good thunder. As it started to rain we decided to head back down before the weather got to bad.
The wetness adds a whole difficulty/entertainment factor to the trail. You can't just climb up and over the rocks as you did when they were dry (as if none of y'all didn't know that). We pass a family that was hiking down the trail in the rain. They seemed pretty content to keep on trudging. They even kept up with us for the most part.
After Forest Lake we decided to head up and check out the rock garden on Mineral Basin. When we got there there was an Exterra that was a good distance into it and working it's way to turning around. We both took a turn running in the rock garden and then headed out.
I didn't get a whole lot of pictures, or at least decent ones and a couple of short possibly lame vids but either way here they are: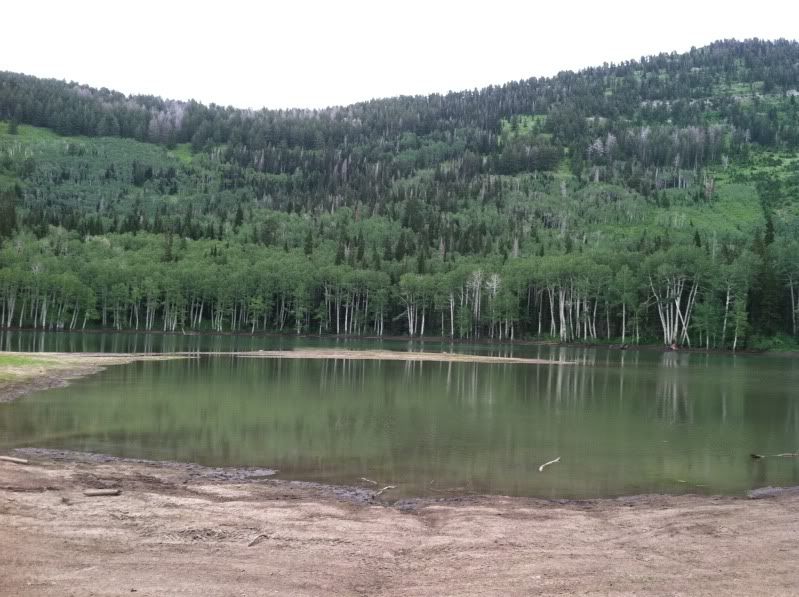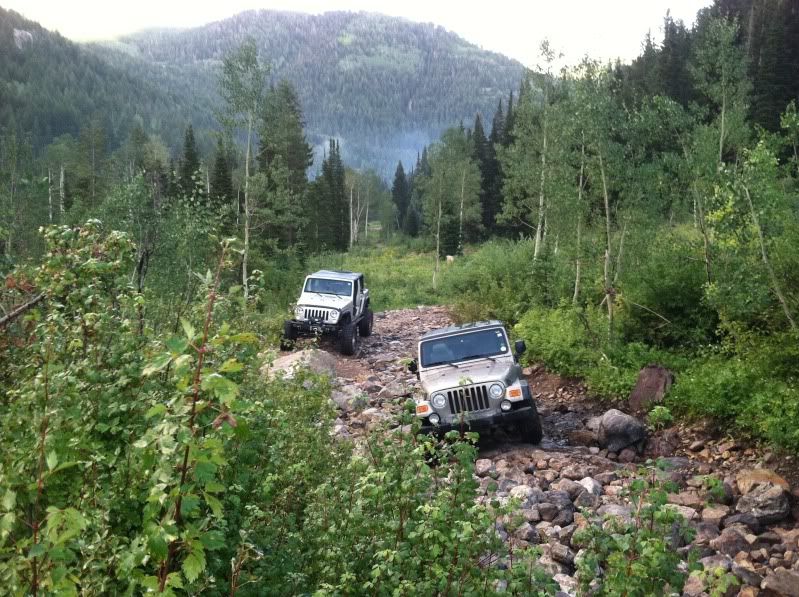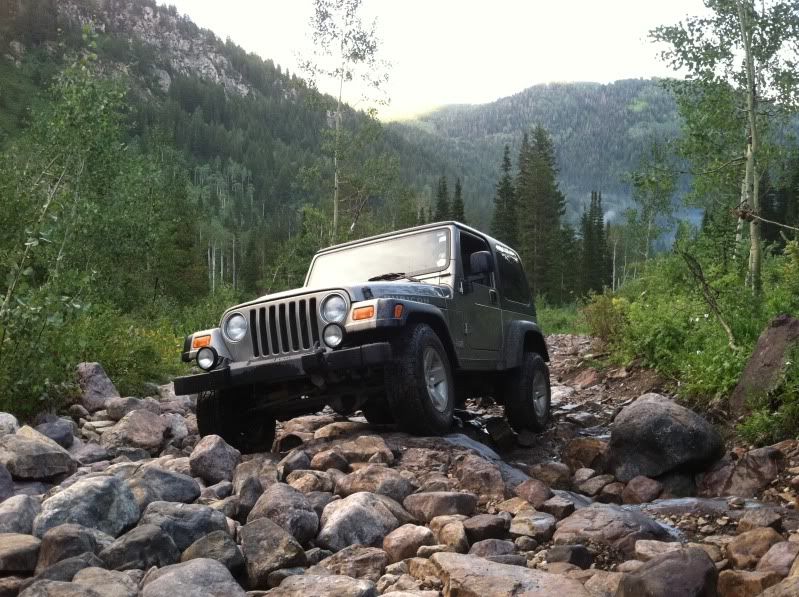 I really like the color of your Jeep YOUKNOW.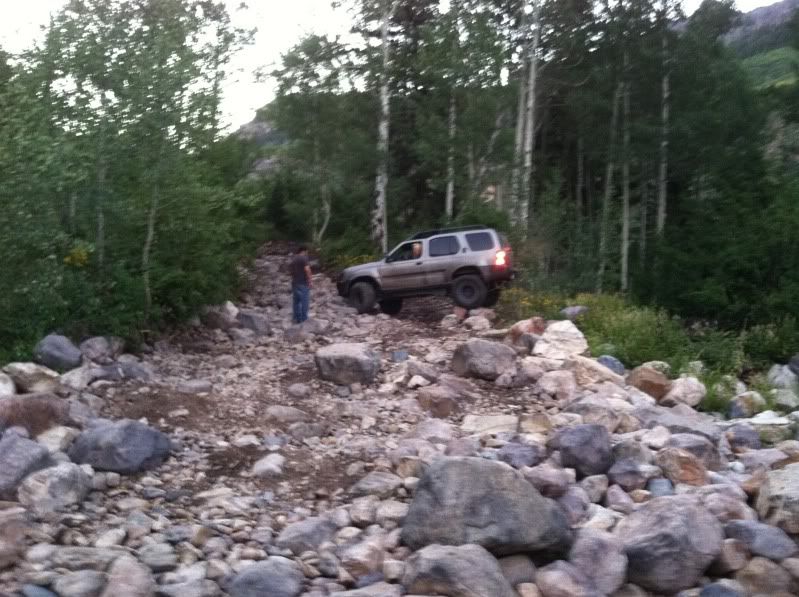 <--VIDEO
<--VIDEO