Discussion Starter
•
#1
•
My bumper didnt come with any instructions (no big deal) so i went to the PSC site, and from what i can tell the only instructions that you cant down load there are the ones for the rear bfh. Go figure, aye? So call PSC and aske the dude to e mail them to me. He says no problem, but there must have been a problem between my coon ass mouth and his california ears, becuase i never got the instructions. I called marcus (river city off road) and he e mailed them to me pronto.
When i printed them, the templates didnt come out to scale and i coudnt make me printer get them exactly right. Real close, but not exact. If anyone runs into this same problem, here is what i suggest:
Dont paint the bumper until you have it fitting.
Get the 2 templates and throw throw the rest of the instructions away.
Use the templates to mark the angles that you have to cut.
Dont cut like this, this is nowhere near enough: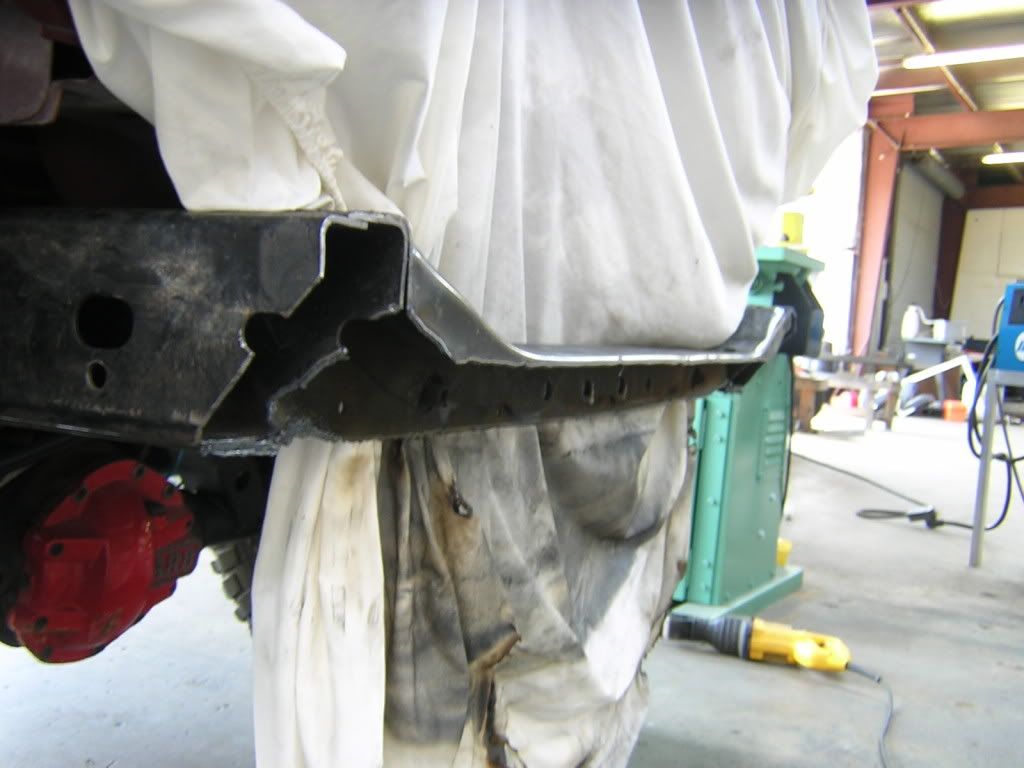 I should have known that you have to carry the angles all the way across the cross member. I guess i was trying to hurry.
The round things inside the cross member can be ripped out if you stick a round bar or something in there and twist back and forth.
As far as i can tell this is how it has to be cut for the bumper to fit: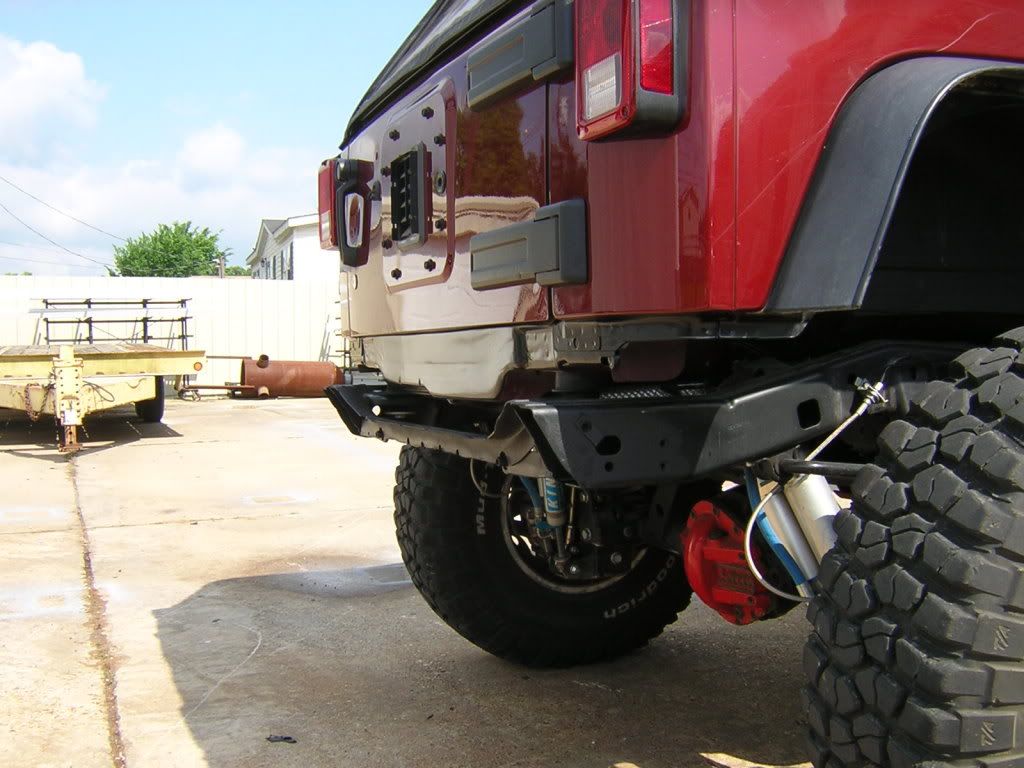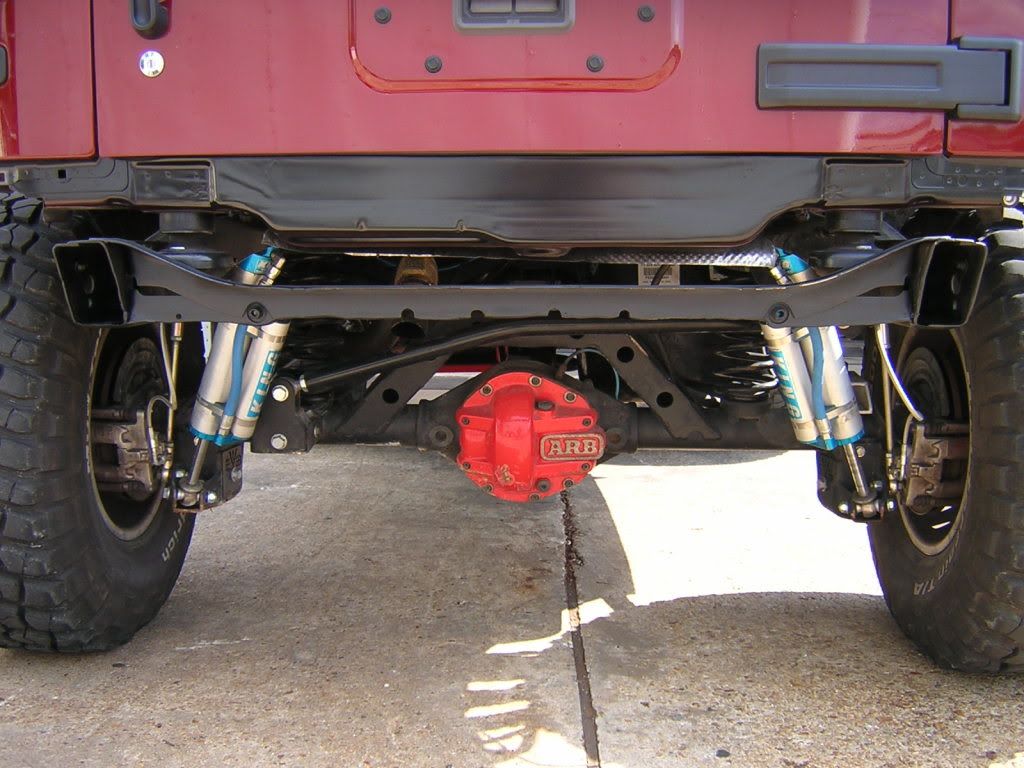 I decided to cut free hand with the plasma since it would be behind the bumper, plus i didnt want to take time to draw lines. At that point i was ready to be done with this project.
Once you have it like above, then fit the bumper on. Bolt the bumper with the four factory bolts and snug them up making sure the bumper is level both ways. At this point mark the hole that has to be drilled. I drilled the holes 9/16 instead 1/2 so that the clip nut thing would sit flatter and allow the bumper to go over the rails easier.
Once you have the holes drilled and the clip nut in, put the unpainted bumper on one more time to make sure its good. Is it good? Now paint it.
Thats all i have for now. My bumper is drying right now. I will post pics of the finished product after while.