Decided to keep and turn into quarter armor.
Ok so the time has come for me to conform to Maine laws :bawling:
In saying that, I am selling my Offroad Evolution Outlaw Armor/Fenders. These are their narrow style fenders with the extra bends in the front set (which look awesome IMO). They are powdercoated black and in great shape. Only one small rock rash on the rear driverside fender tube (2"x5" at the most) which can easily be touched up.
These list for $899 for the fronts and $899 for the rears in BARE STEEL ($1799)! Tack on shipping and coating them and you're well on your way towards $2500
UPDATED PRICING!!!
I am prepared to pass these along for a great deal of $650 for each set or $1100 for the complete set.These prices will include the clear LED tail lights and clear LED reverse lights.
You will need to purchase new hardware from ORE which I believe ran me like $30 bucks.
If using paypal buy will be required to pay the 3% extra to cover charges.
front on shot
Rear shot with clear LEDs
more random shots
minor rock rash area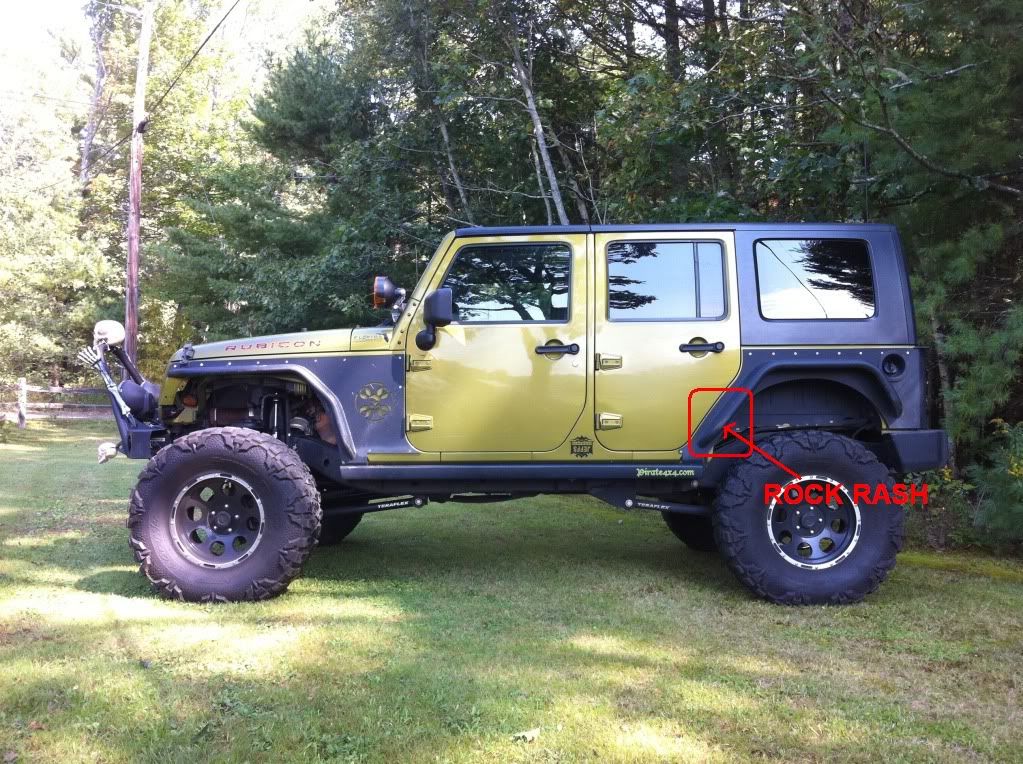 I am not opposed to shipping these but it will be on your dime. Shipping through Fedex wasn't actually too bad when I had these shipped from Cali for Florida.
If you're interested in shipping research I am located in Maine and would be shipping from Camden, Maine 04843.
:beer: