Discussion Starter
·
#1
·
I stubbied my rear bumper over a year ago. I cut a v notch in the bumper and folded the ends in. Then I used a soldering iron to melt it back together. This thread ain't about that though.
That worked for me for a little while, but after a while the bumper got beat up and was barely hanging on. Plus the ends kept busting open.
I decided just to take the bumper off, but I didn't like the look with the open frame rails and such. Then it hit me. Just cut the inside of the bumper off to cover the crossmember and frame rails. It works much better and gives me more clearance. The inside of the bumper is smooth and a little grayer than the outside. I thought about painting it, but I figured it would just peel off.
This is for you guys, like me, that just want something to hold you over until you get the nice pretty, expensive bumper.
Old version
Before the cut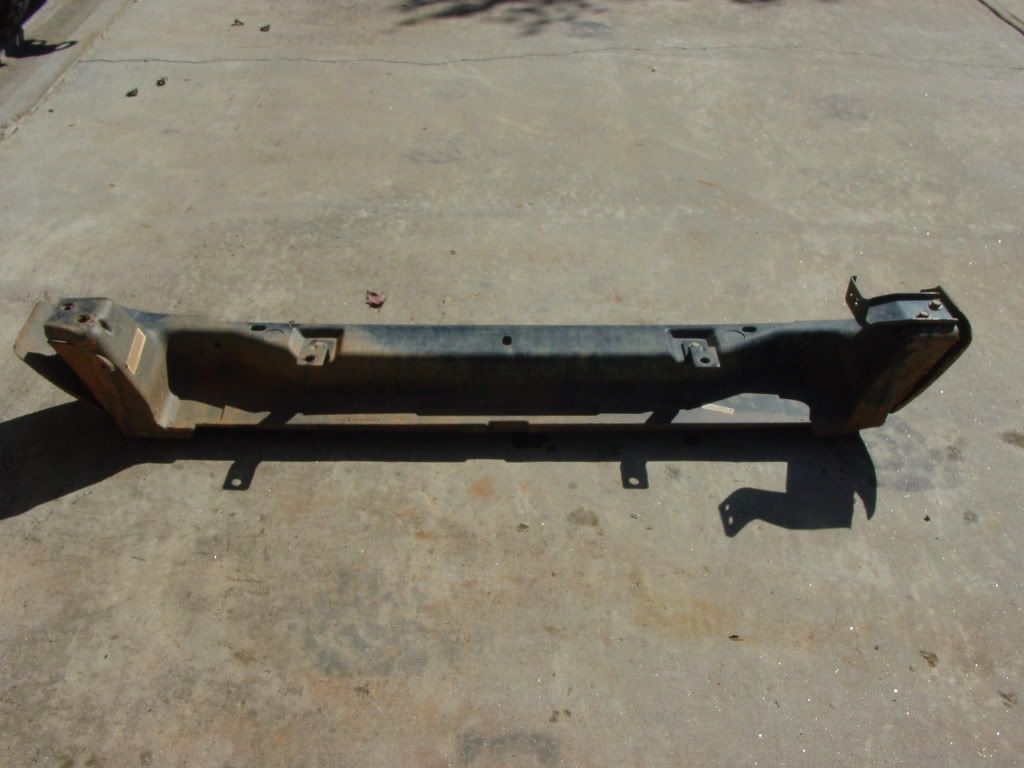 Didn't like the unfinished look
Better, I think