Discussion Starter
·
#1
·
Well guys I thought I'd come on and formally introduce myself, my name is Mitchell and I own Bulldog Fab in Tucson, AZ. I paid for my vendors star several months ago and thought it was about time to start using it and offering my products to everyone over here. My website is in the process of being built, (I held out for as long as I could without one.) so in the mean time I'm available here on the site, through email, and as always by phone.
[email protected]
(520) 907- 6365
I'll start a couple different threads with the couple of products I'm offering at this time, so I guess this one will be for the front stubby that I offer.
The basic front stubby is made from 3/16" cold roll steel, cut on a Waterjet and fully welded. It comes standard with the 4" recessed winch mount and the two "D" ring shackle mounts are 1" thick and welded from the front and rear. All bumpers come with a spray on bed-liner coating standard, powder coating is available at an extra charge.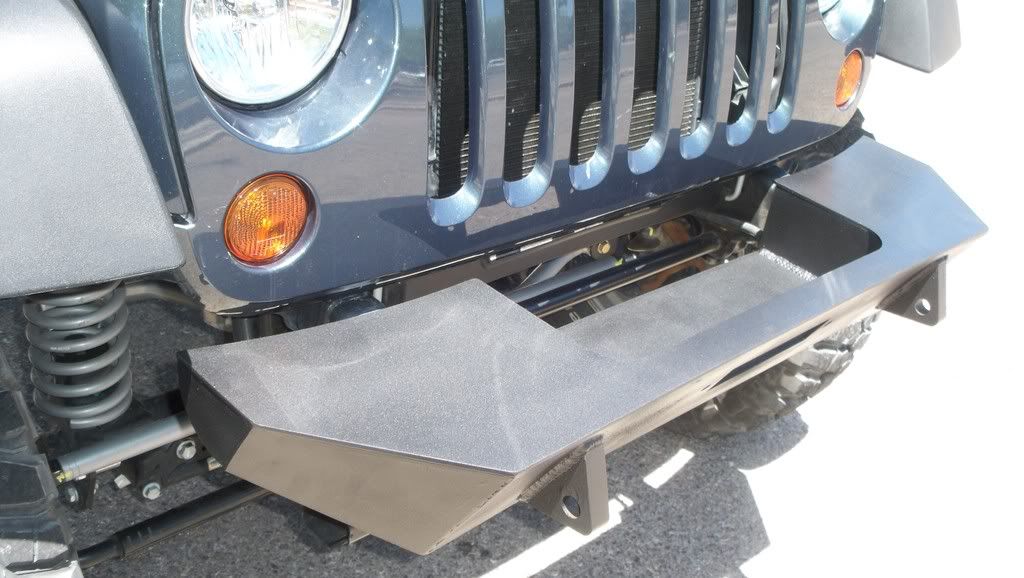 I also offer hoops, stingers, skidplates...
Hoops can be made to the customers specs (Tall, medium, short.) and skidplates can be wide, narrow, with or without factory fog holes. It's all about what you want.
Here's a couple shots of some different styles.
This one has a tall hoop with the foglights in the skidplate (narrow) placed close together.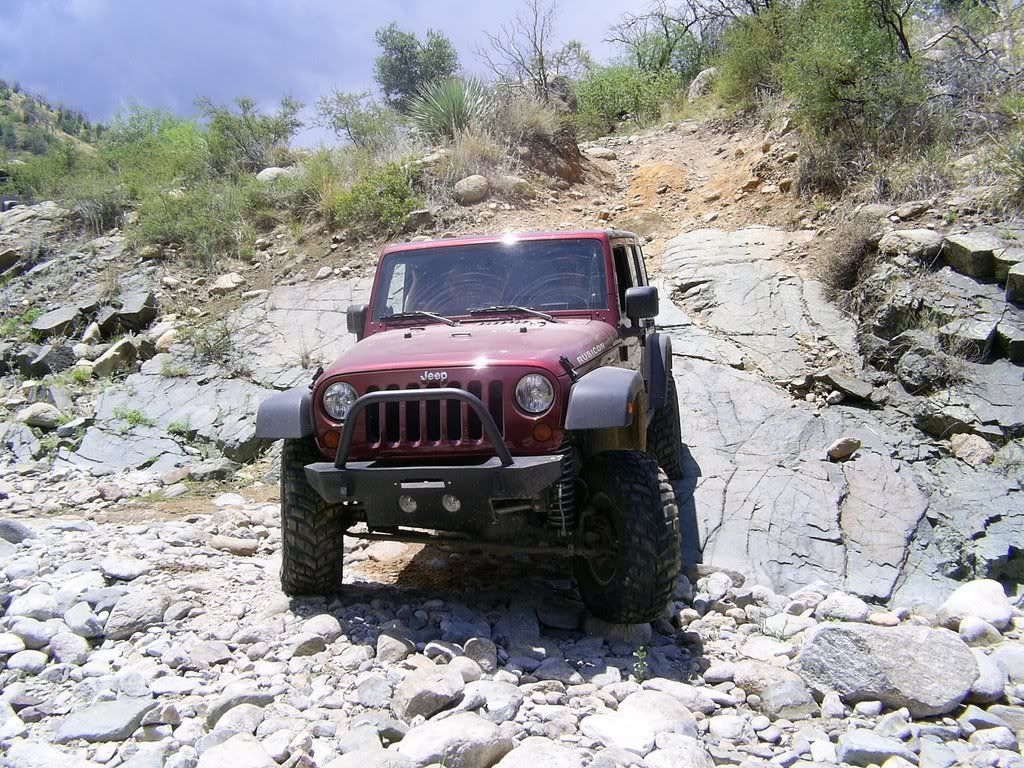 This one (bad angle) has a medium height hoop and the skidplate (wide) has the fogs at factory distance apart. As you can tell this guy (Beenkop) and his wife are not afraid to bash it into stuff.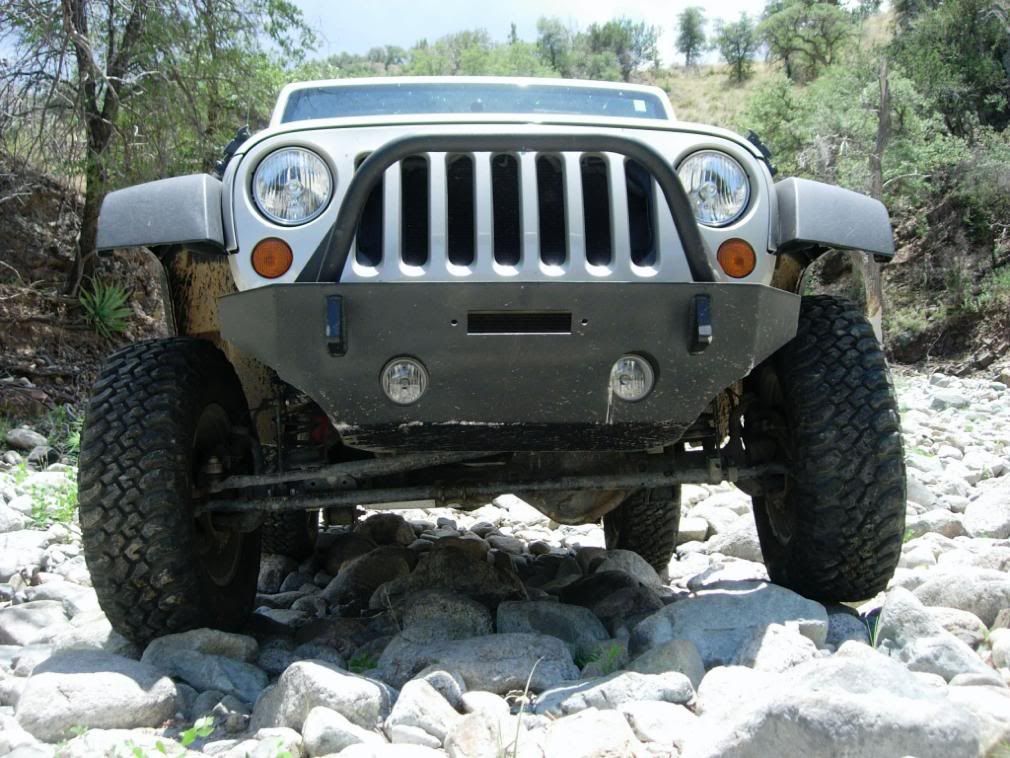 The one in the photo has the short hoop with a skidplate that is removable and no fog lights.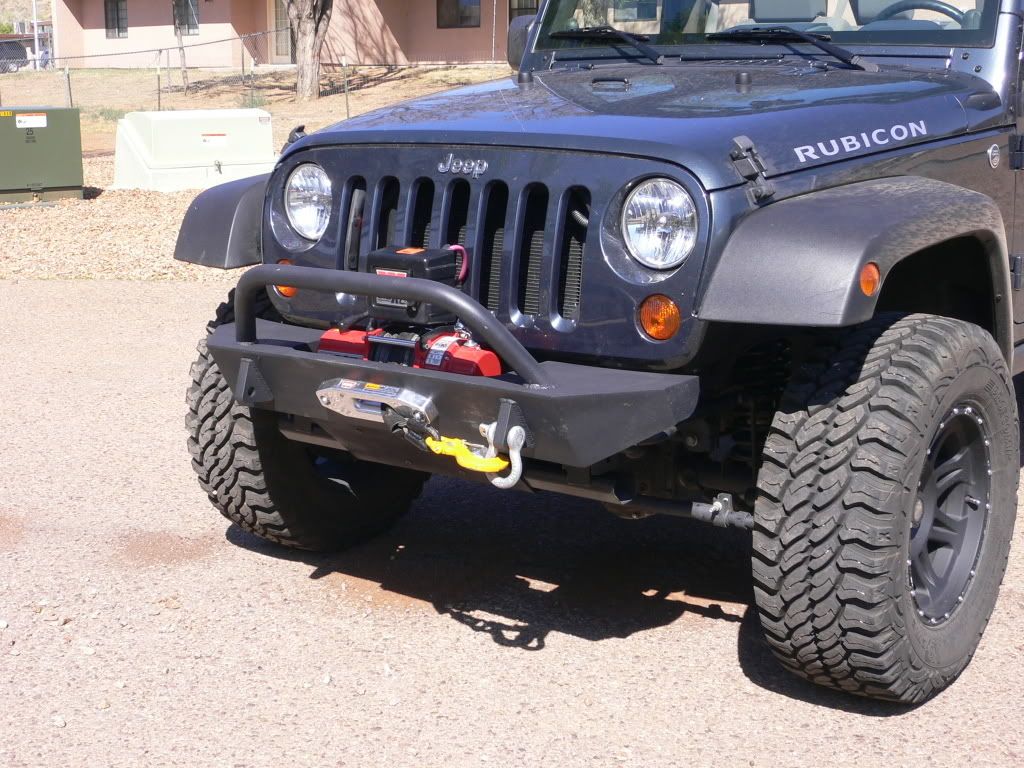 Last but not least is the Stinger with no skidplate.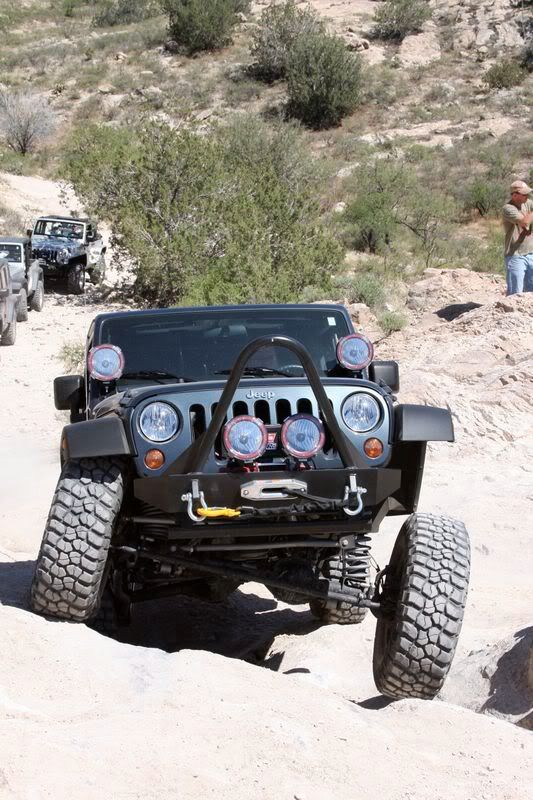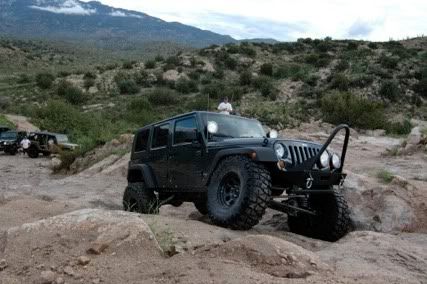 If you have any questions please feel free to post, PM, email, or give me a shout on the horn.
[email protected]
(520) 907- 6365
Thanks for looking, Mitchell...