Discussion Starter
•
#1
•
Here's a pic of her fastening the final sPOD switch panel flush to the headboard. I was really impressed with how this system has a clean "factory" look to it.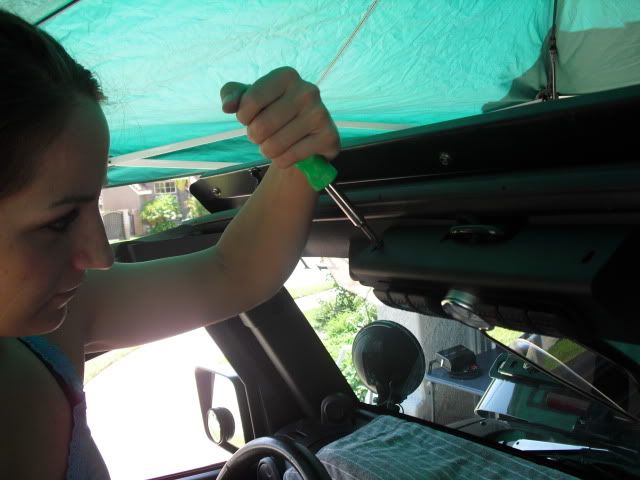 Here's a pic of us pulling the wire loom through the firewall using the factory hole with ease using a straightened wire hanger.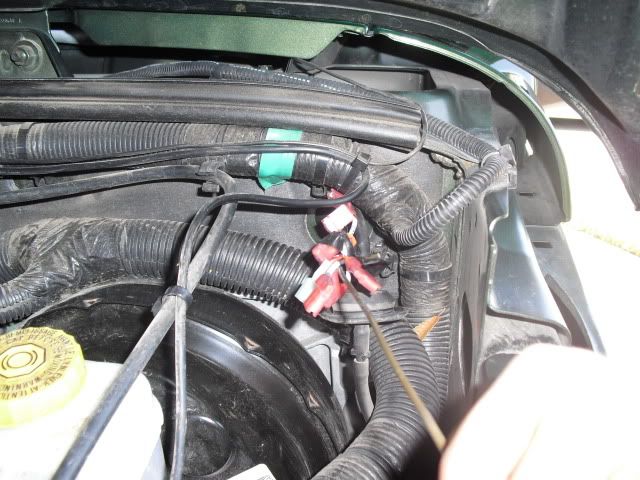 So we pull the factory bolts from the factory computer holes and add the Source mounting plate and tighten bolts back in place.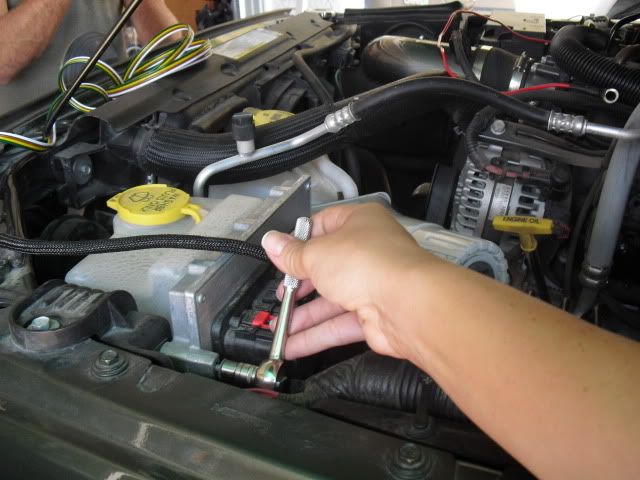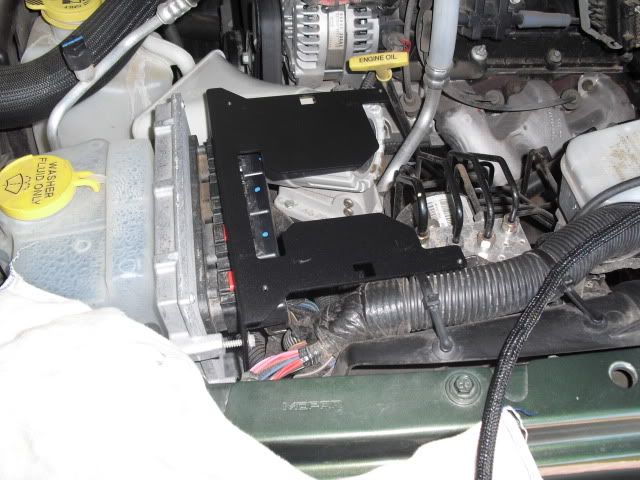 Here she connects the wire harness to the correct Source tabs. Everything is labeled and pictures in the instructions make it easy for the correct placement of wires in correlation to switches. Everything is snap on which makes installation a breeze. Even a girl can do it (wink, wink).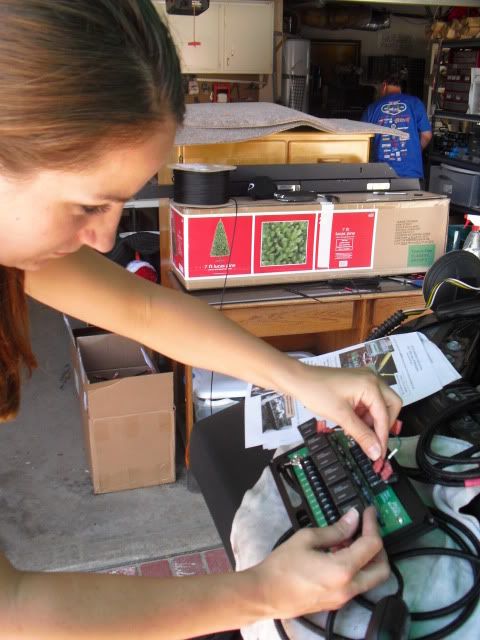 Here we connect the wires from accessories to the Source. Each switch has its own relay, fuse and negative/positive lead. Having a negative hook up proved valuable as we all know finding correct grounds can be frustrating and time consuming.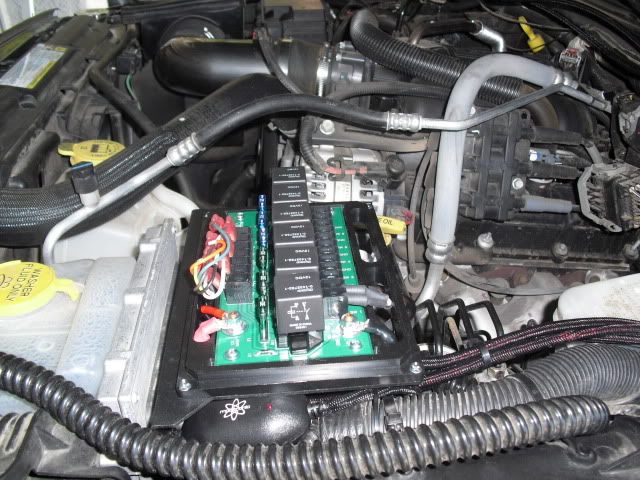 Here's the finished look of the Source under the hood. As you can see, it has a great factory finished look and is well protected from the elements. Two latches keep the Source cover in place and keeps it well protected.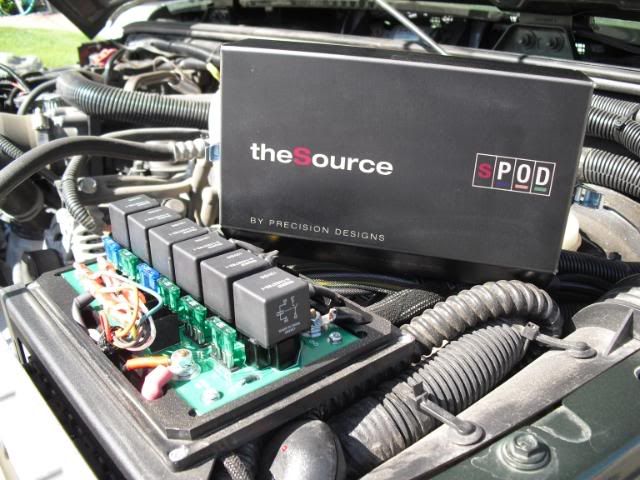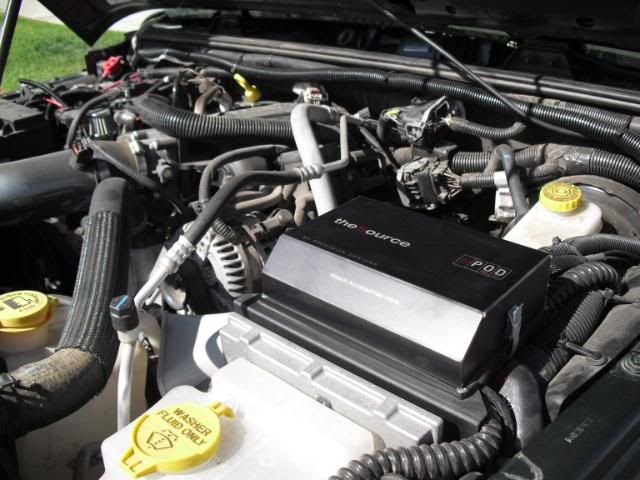 Here's the finished look of the sPOD switch panel. I specifically asked for an assortment of color coded switches to help in separating the different applications of accessories.
Currently on my six switches I have (2) pairs of front mounted lights, (1) pair rear lights, (1) rock lights, (1) air compressor and (1) CB.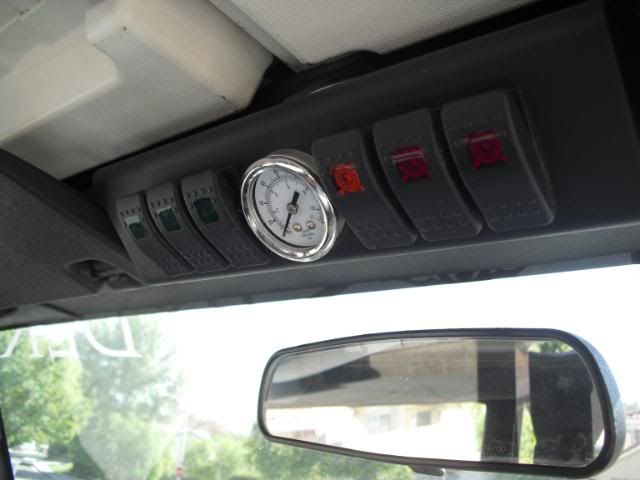 Here's the final look of my JKRubicon with lights all hooked up with the sPOD and Source system.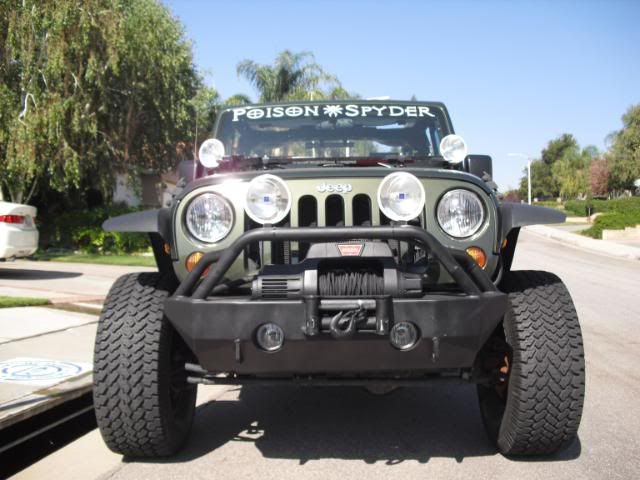 I took my time running the wires from all accessories to the Source and found using a four wire colored wire roll for trailers useful and ran it through my frame to desired locations on the JK. After all wires were to where the Source would be located, it took less than an HOUR, even with my girlfriend doing it. Haha. All in all, the sPOD and Source distribution system was a great buy and I'm amazed by the factory flush look it gave with the overhead switches. Another cool option I got was a device that shuts off the sPOD system if the battery runs down to 11 volts. As we all know this can be valuable at the camp site after a couple of beers and having forgot to turn off your Hella lights setting up the tent.
The sPOD system cost me $432 shipped including the battery cutoff device. Oh yeah and 10% off for JKOWNERS members was an added perk.
Special thanks to my girlfriend for the great pics and install!!