Discussion Starter
·
#1
·
alrighty finnally got the pictures uploaded...
first mod on the 08 JK was MUDFLAPS!!...that little sucker will FLING mud from the bottom of the flair to the front of the doorhandle...(I live on a dirt/gravel road..and was really annoying to grab the door handle and get a handfull of mud and roadgrime...!!
issed
viola!!...piece of aluminum diamondplate I had layin around..cost..NOTHING!!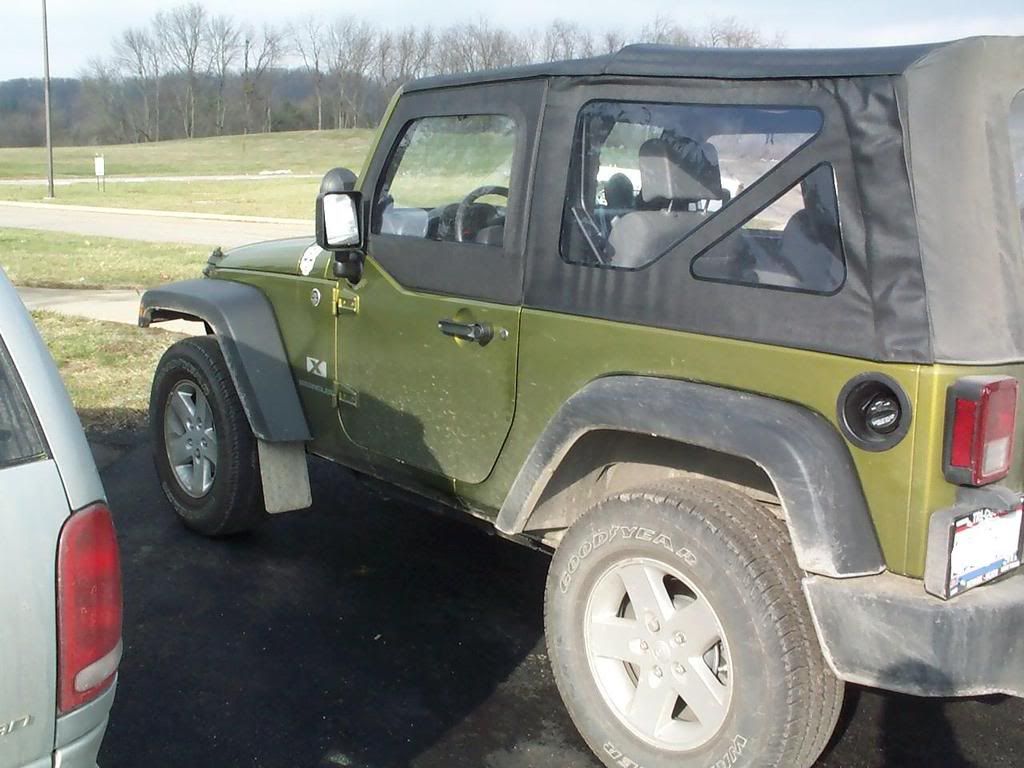 then onto needing more light!!...hella 500 series..made the brackets out of 3/16 plate and used a rubber backer between the body and the bracket to keep it from damaging the paint...
then onto the front bumper...needed someplace to hang my winch..and get rid of the huge factory one..that the tires loved to throw mud onto!!
1/4in plate steel..fully welded..hammertone krylon..gotta cut the winchcable hole and hawse fairlead..but currently usable...(noplace to hook a strap on the old factory one!!)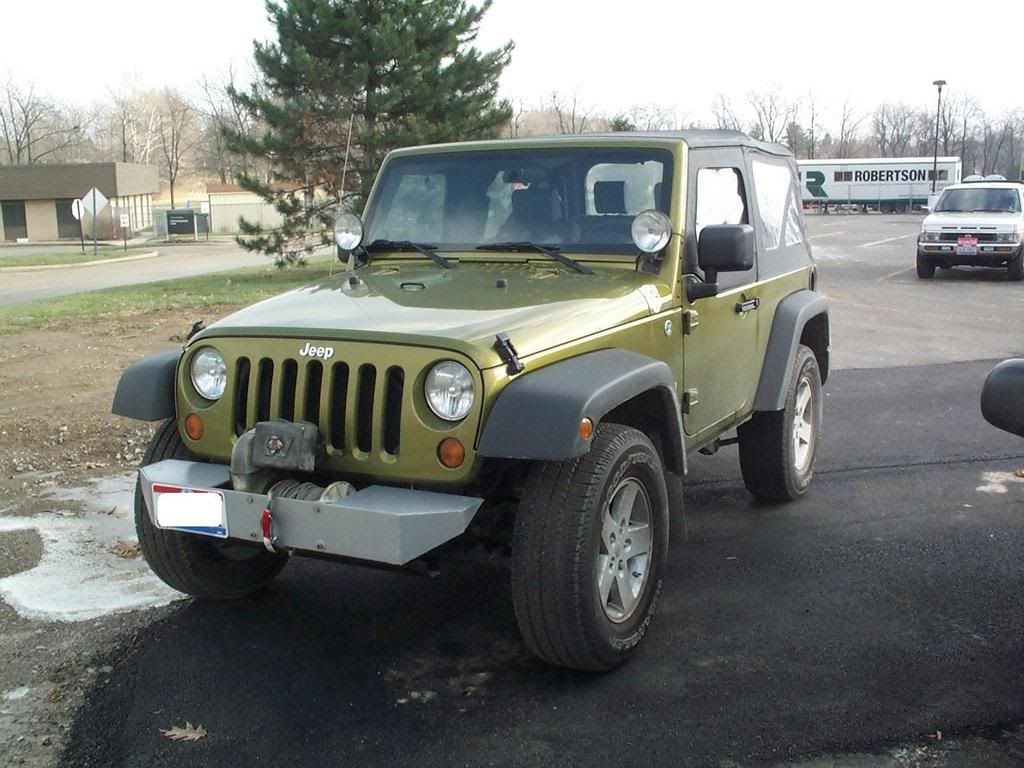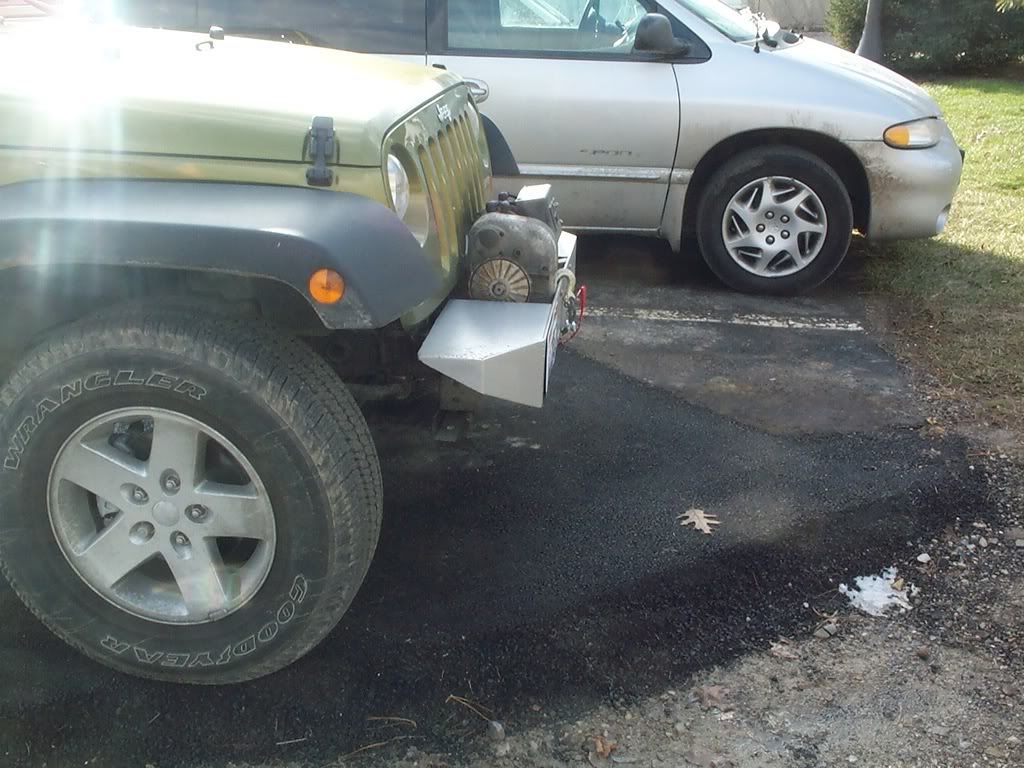 and the icing on the cake...reflective Autobots logo's from e-bay!!