Discussion Starter
·
#1
·
At Metalcloak we are continuously looking at all our products and discovering ways we can improve them - sometimes the improvements are small... a fitment here, a nudge there... but sometimes they are momentous...
Our JK Wrangler Tie Rod is one such case. After discovering weaknesses in our first design, we corrected the problems and created a much better product. But we were not totally satisfied.
We asked ourselves the question... what more could we do?
Introducing the
Game-Changing HD JK Wrangler Tie Rod
...
But what is different? Everything.
First the material...
after extensive testing of different materials, we focused on building our Tie Rod out of 1 3/8" DOM (3/8" Wall). This proved to have the greatest resistance to bending and the best return to form when impacting a solid object.
Next, the rod ends...
Typical 1-Ton Rod Ends are easy to source, but the challenge the presented was limiting what size wheels or what backspacing you had to have to run them. Our specially designed and manufactured "Dog-Legged" 1-Ton Rod Ends are offset so they fit on
Stock Wheels!
In addition, besides the sealed boot, and the JK-Specific bolt taper, there is a special
Anti-Flop feature
that limits front to back motion...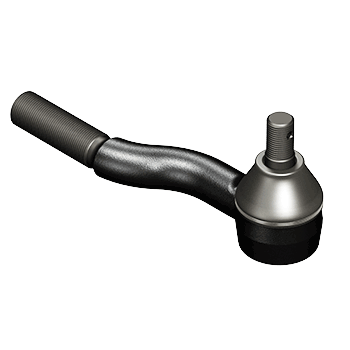 Together these elements create another Game-Changing product from Metalcloak that we hope meets your needs and exceeds your expectations.
You can learn more at
Metalcloak.com
--------------
This product is also part of our new full steering kit featuring an updated
Drag Link
and the
OME Steering Stabilizer
.