Discussion Starter
•
#1
•
I was at my dad's wedding last weekend talking to Dave and Reggie (who watched me grow up and taught me how to shoot) and Dave turned me on to this forum and the Jersey Crew one, so i figured that i would check it out.
Anyway, I'm Josh, I grew up in South Jersey my whole life and currently live in Buena. I've had a TJ and a few lifted Chevys over the last 5 years so i may have ran into a few of you in wharton during clean-up or just trail riding. I dont have anything lifted right now but i'm hoping to have a JK or TJ soon, it just depends on how eager i get and what i can afford when i reach my breaking point.
I work on F-16 Jet Engines for the Airforce so i know my way around a tool box pretty well and I'm always willing to lend a hand. I also have a GMC Sierra and a car trailer and would never leave anyone on the side of the road or in the woods (as long as i can get there haha).
Hopefully ill find my way into a Jeep soon and will be able to come out and play. Here are a few pics of my old rides.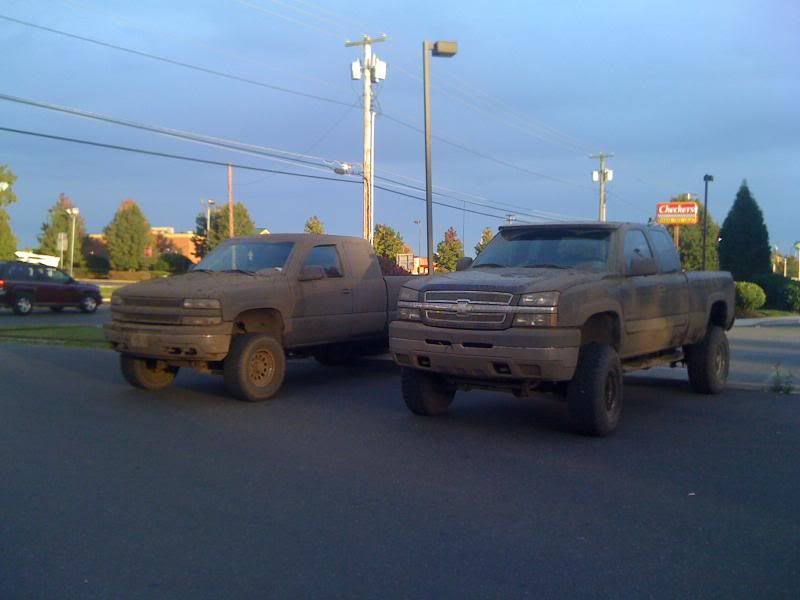 Me on the left