Discussion Starter
•
#1
•
I finally got my OBA all finished and thought I should share:
I scored a sweet deal on a Kilby OBA kit a while back from someone who swapped in a hemi. I really wanted this kit because to me, it seemed like the most complete. Unfortunately, we actually had to change a lot of the kit.
The main problem we had is that the Kilby kit rotates the alternator up which interferes with my Avenger Supercharger so we basically had to re-engineer the bracket to make everything work. You can see that everything is a really tight fit:
Next, I couldn't mount the air tank where the kit mounts it because I relocated my muffler to that are under the driver's seat. Instead I had a bracket made to mount it in the stock muffler location. When I finally get a rear bumper, there will be a skid to protect. I think I will be all right for now because as you can see its tucked up pretty well: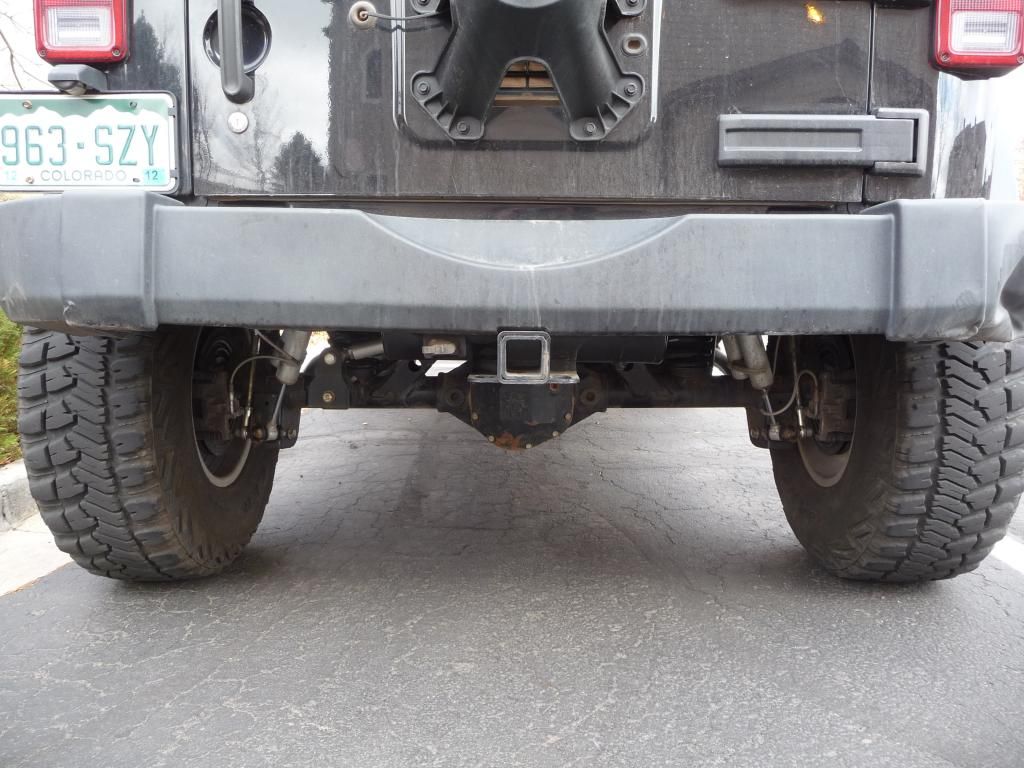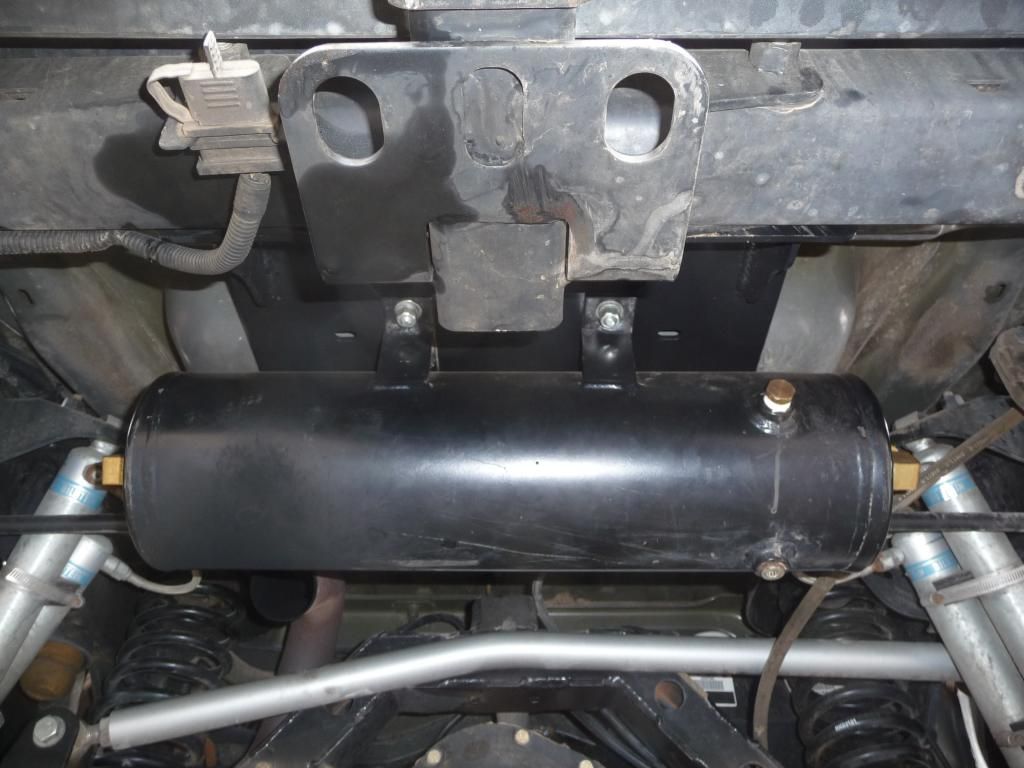 Instead of using the rubber hoses supplied with the kit, we decided to go with the snap in type fittings used on Semis for their brake system. The line has a 900 psi burst rating. We mounted a cupler on the distribution block and added a valve to the line running out to the tank. This way, if anything were to happen to the system, I can shut the valve and still run air off of the cupler on the block.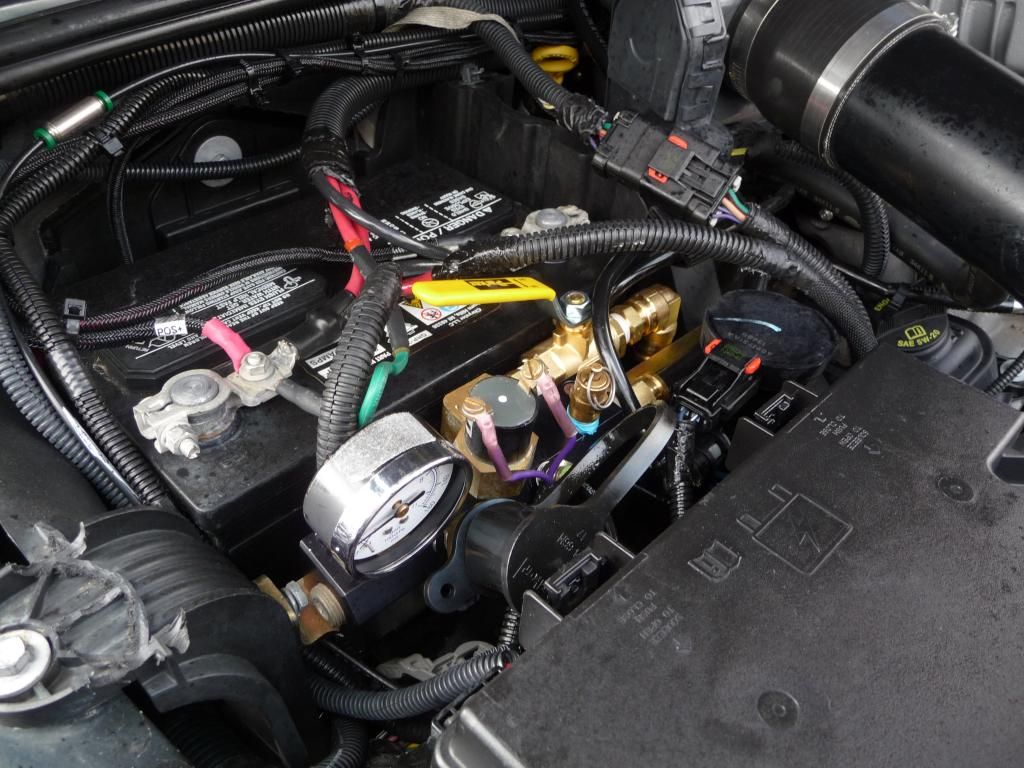 Lastly, there is a line that runs back from the tank to a second cupler on the driver's side. We got the wrong size fitting and the store was closed on the weekend so that's why you see a little more brass on there than was really needed to adapt everything: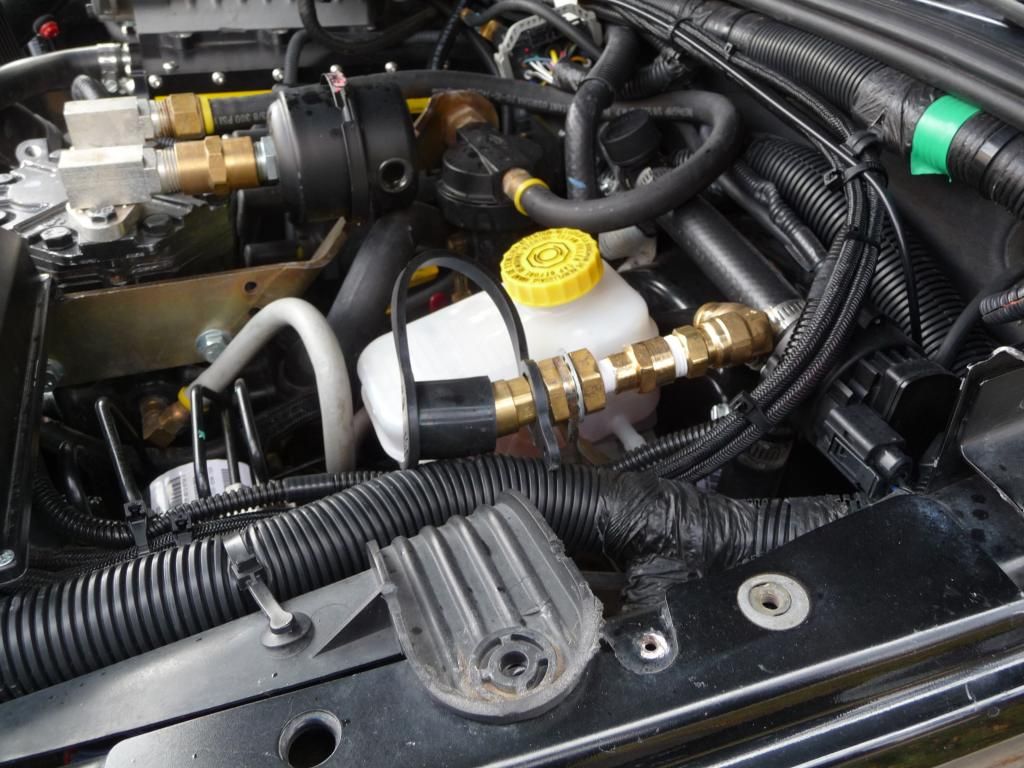 Overall, I really like the outcome. We opened the separator and for some reason when we closed it up it didn't seal right so I have super tiny leak. I figured we would address it later when I buy a new filter for it.
In terms of performance, it takes 1 minute 10 seconds to fill the 2.5 gallon tank from 0 to 160 PSI.
Once the tank is full, it takes 2 minutes and 30 seconds to fill my 37" MTR from 10 to 35 PSI.
By comparison, the air system at the shop does it one minute faster so I think that's pretty damn good for an OBA.
Jack (Avenger) has an ARB twin compressor but no take so I will try to compare his system when I get a chance.
All the above performance numbers are based on normal engine idle speeds. I can bump the idle using the Diablo and significantly increase those numbers.