Discussion Starter
·
#1
·
Kathleen and took a trip out west a couple of weeks ago and had a great time. We left Saturday morning and flew into Las Vegas. I wanted to rent a Wrangler, but they didn't have any so they gave me a 2008 Liberty 4x4. That thing drove great and got pretty good gas mileage. I'm trying to talk Kathleen into buying one.
We spent Saturday through Tuesday night in Vegas. Kathleen has a couple of brothers that live out there and her mom turned 70 and flew in from Florida. We stayed at the Flamingo which is right across the street from Caesar's Palace. We saw a few shows including Cirque du Soleil Mystere at Treasure Island. That was really cool. We also headed down to Old Las Vegas (Freemont Street) one night. I think I enjoyed that more than the new. The place is definitely something to see and it's true what they say, the city never sleeps. I woke up one morning and headed down to get some coffee. It was about 7:00 and I expected to run into maybe a handful of people. The place was packed and lots of people already or still drinking booze. Really hot is also an understatement. Temps reached 112 in the day and it was still over 100 at 2AM.
http://s187.photobucket.com/albums/x164/SeminoleMike/Las Vegas 2008/
Wednesday morning we headed out for the part I was really looking forward to. My cousin works for Bryce Canyon National Park in Utah. She got us two free nights at the lodge right outside the gate. Zion National Park was on the way so that would be our next stop. The drive between all of these places was really neat because the scenery changed constantly. We spent about 4 hours at Zion. They have a free shuttle that takes you around to the different scenic trails and overlooks. It runs every 15 minutes so you can just hop off one bus, check something out and hop on the next one. We only did a few of the short hikes since we were still trying to make it to Bryce and get checked in. Zion was cool, but the parks got better as we went.
http://s187.photobucket.com/albums/x164/SeminoleMike/Zion National Park 2008/?start=0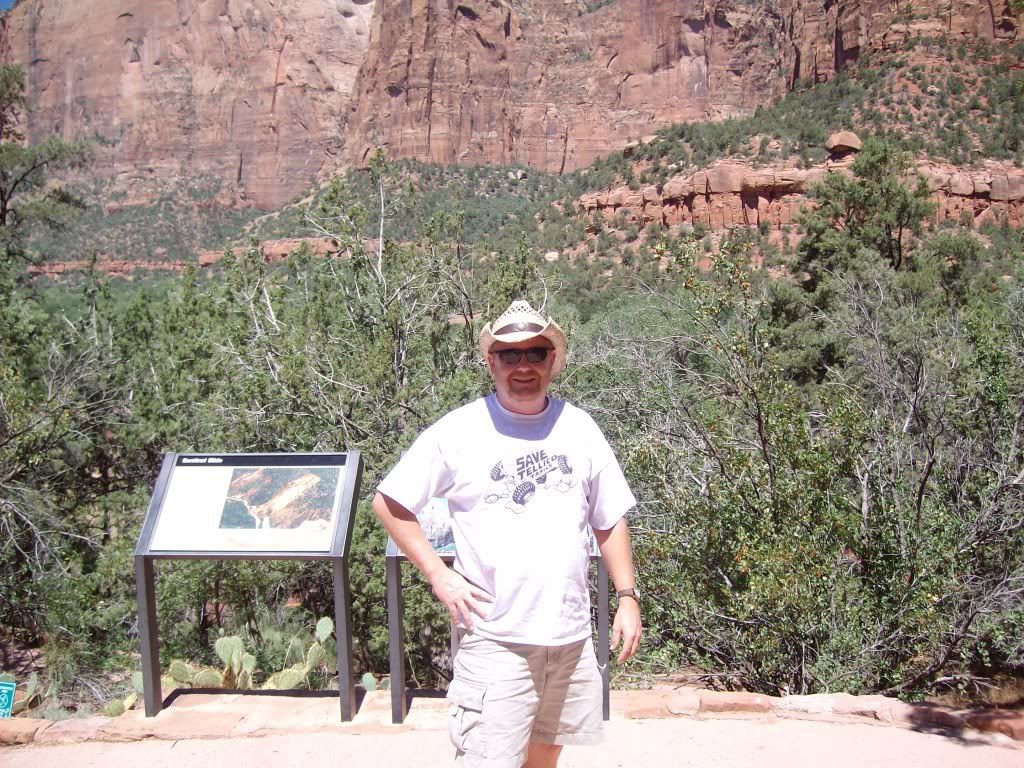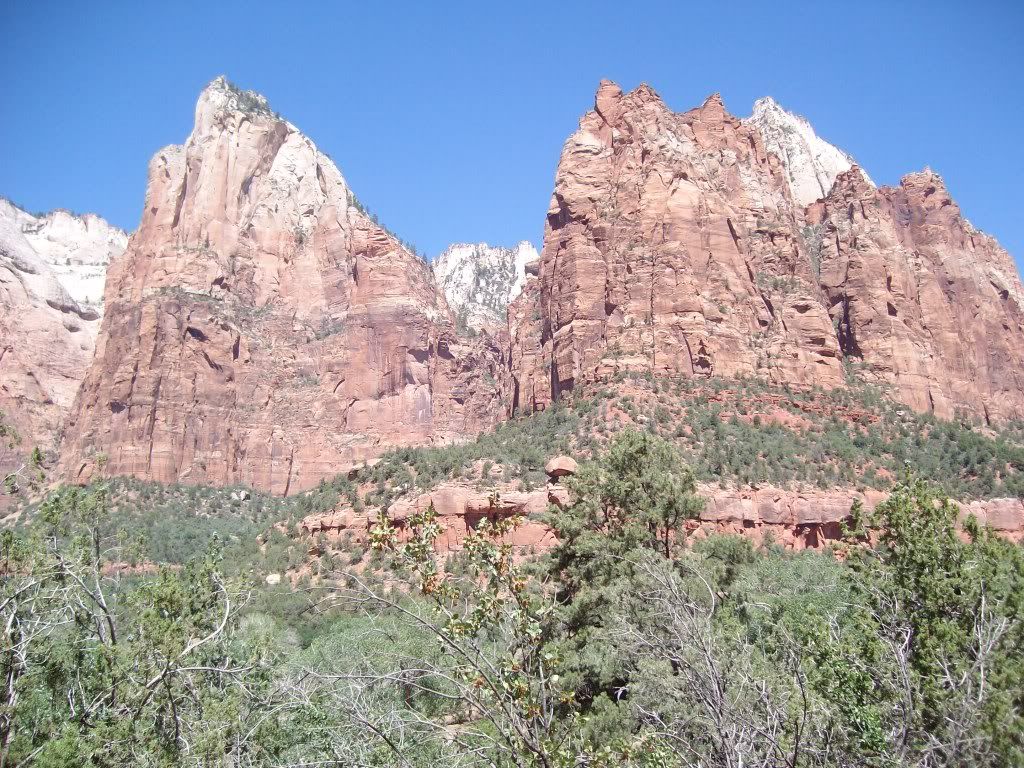 Next stop was Bryce Canyon National Park. This place was really cool and my cousin hooked me up. We got there Wednesday afternoon, got checked in and ate dinner with my cousin at the lodge. Then we drove into the park and watched the sun go down on the canyon. This place looks like it was made by a kid playing with sand at the beach. Thursday morning we got up before the sun and hiked down into the canyon as the sun was coming up. We hiked about 3 hours and headed back to the lodge. About 1:00, we went on a 4 hour horse back riding tour of Butch Cassidy's old stomping grounds. This was a lot of fun.
http://s187.photobucket.com/albums/x164/SeminoleMike/Bryce Canyon National Park 2008/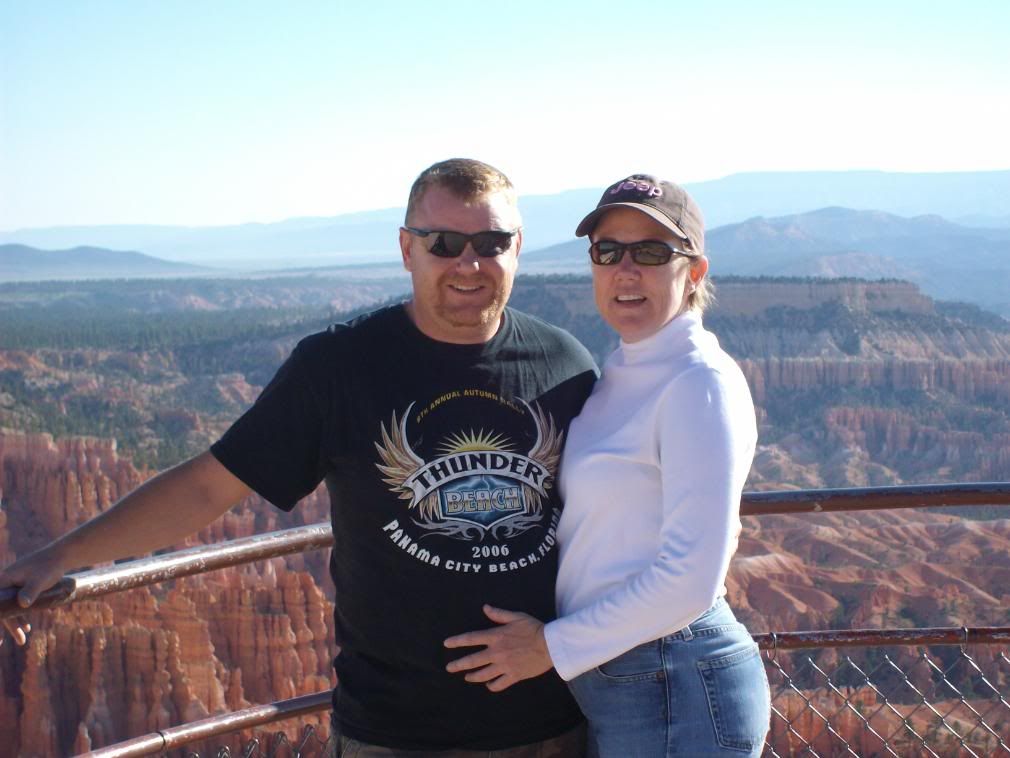 This is supposed to be where Butch Cassidy and his gang stashed supplies.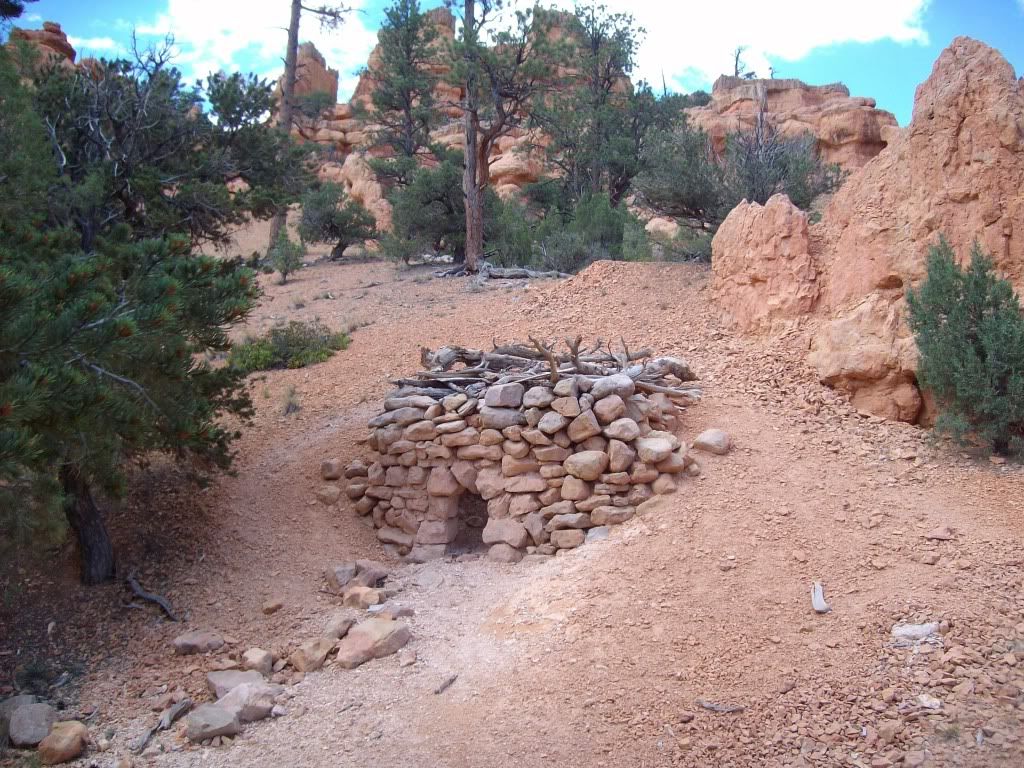 This is a pond that the Lodge built. It was right outside our room. Since the lodge built it, Canadian Geese have been using it during there migration. The greenies are trying to declare the area a bird sanctuary and shut down the lodge. The owner is considering filling it in and covering it with concrete. Sound familiar?