Discussion Starter
•
#1
•
I finally got this thing done! I mounted my relays, and got my switch panel all put together and ready to mount. All I have left is to run the harness through the firewall and wire up the power, and I'm ready to start adding components. :bounce:
Considering I designed the switch panel in autocad while I was overseas and couldn't get my hands on a jeep - the fit is perfect. It barely clears the auto-shifter bezel on its botom side and the red guard on the left has about 1/2" clearance to the side from the transfer case selector.
Took a long time to get this all put together, but totally worth it since my total cost was half of what an Spod would cost, and I get my 5 switches on the lower dash. Thanks again to John from Spod for the help with acquiring parts while I was deployed!
I mounted it up before I painted it to check fit, now I'm just waiting to have enough time to finish it. :beer: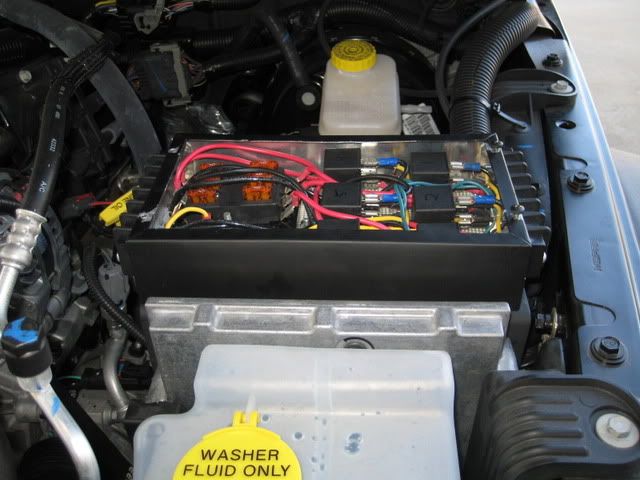 The relays are all packed into a 5x8 aluminum box. I dropped the extra dime for the ATX fuse block - I just prefer them. I'm refinishing the lid (why it isn't on in this picture) because it got all scratched up getting shipped bact to the states after I built it.
issed: