Discussion Starter
•
#1
•
First impression; Upon opening the box...
Damn these things look sexy!
Wow, there are well written instructions in correct English!
Nicely packaged including the wiring harnesses and various modules.
Well sealed back side with rubber boot-style gasket
Nice flatter profile lens, with less convex than the JK lens.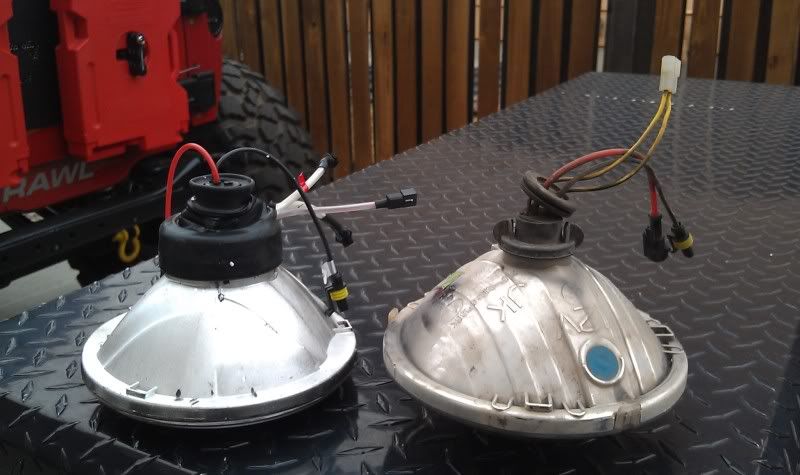 Upon further inspection; A slight cosmetic disappointment.
Not sure if the sealant peeled back a little or if this area just didn't get painted very well. It's the same along the bottom of both lights, but one worse than the other.
I guess I can live with this, but they already got quite a bit of attention while we were out testing them tonight. So if you're anything like me, a little more attention to detail would be welcomed. My eyes are drawn to this every time I look at them. Easy fix, but unfortunately NOT after they have been glued shut.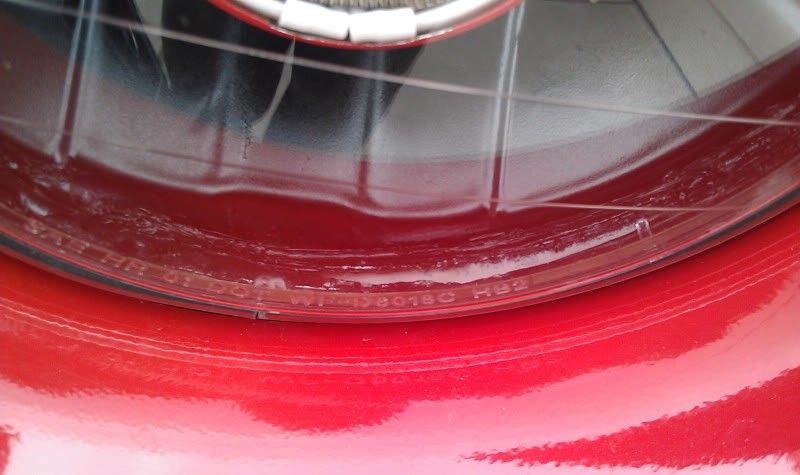 Let's install these bad boys!
I'm waiting for the 55W ballasts. So Tom advised me that I could just run them off my existing 35W ballasts for now, until the new ballasts arrive next week
They plugged directly into my system and they were installed in 10 minutes. The housings fit perfectly into the JK sockets and the JK bezels snug them into place exactly the same as the stock ones . PERFECT FIT!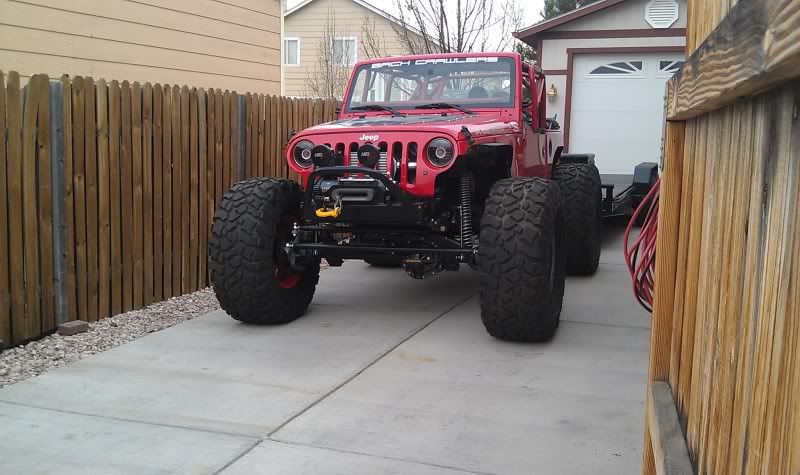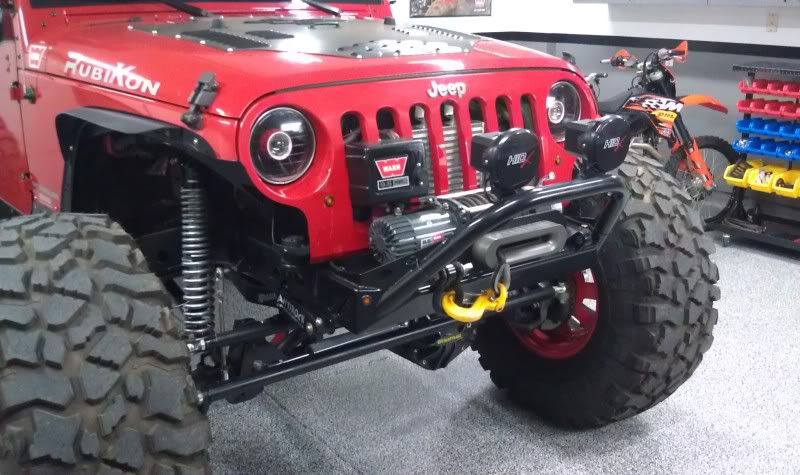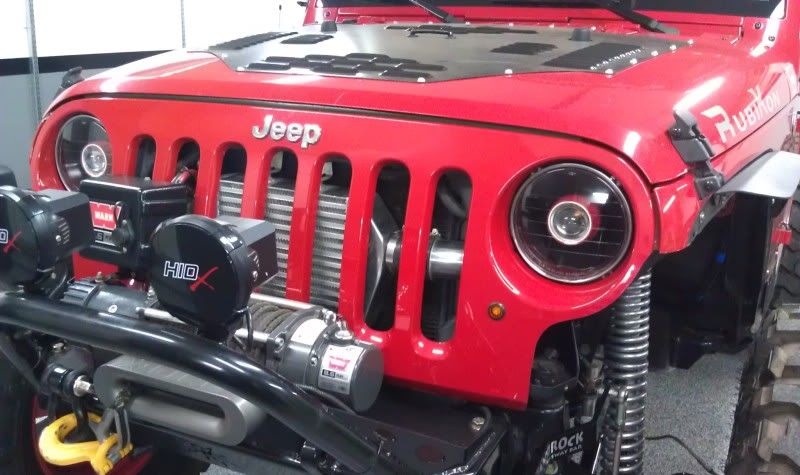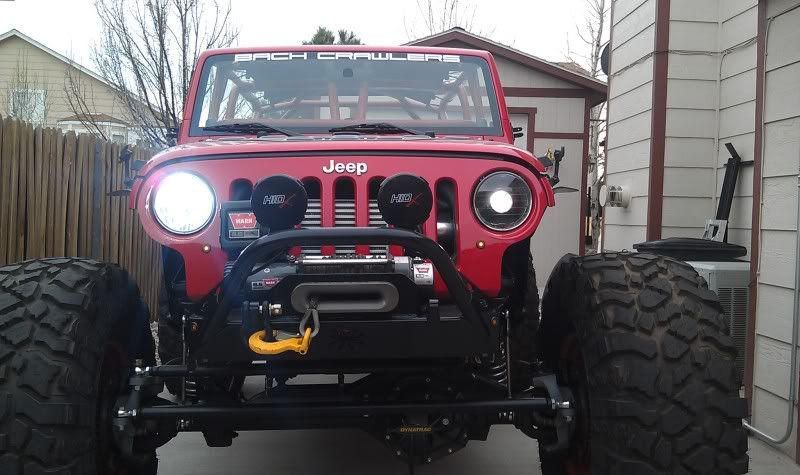 Here are some pictures showing the cuttoff pattern. Very sharp and precise. I was pretty impressed. The light output seems pretty respectable with my 4 year old 35W ballasts. I suspect it will only get better with the new 55W ballasts when they come in.
I was able to aim them up quite a bit since I had previously aimed them way low with the other HID's in the JK housings, to avoid pissing people off in traffic.
Low beam at 25 feet...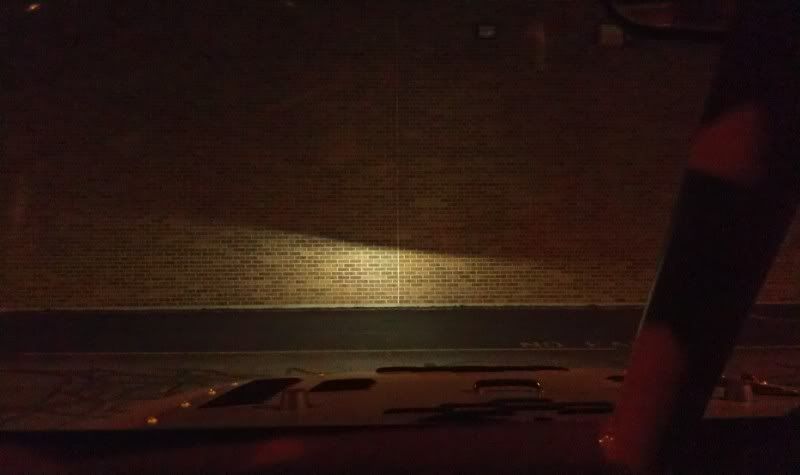 High beam...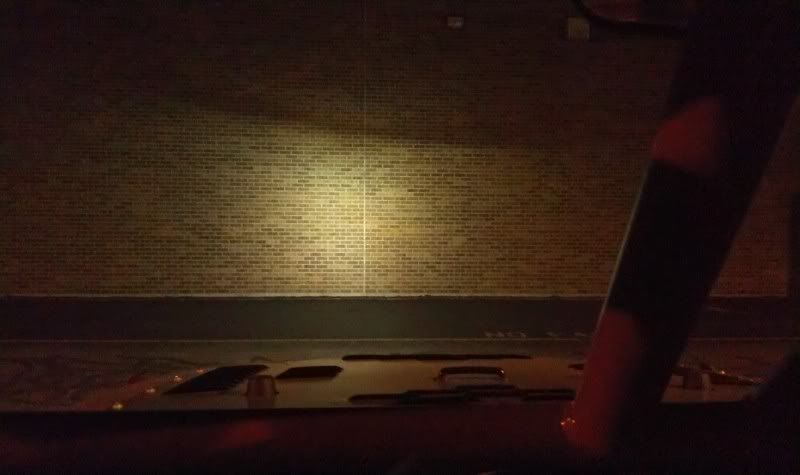 Video of low to high...
In traffic...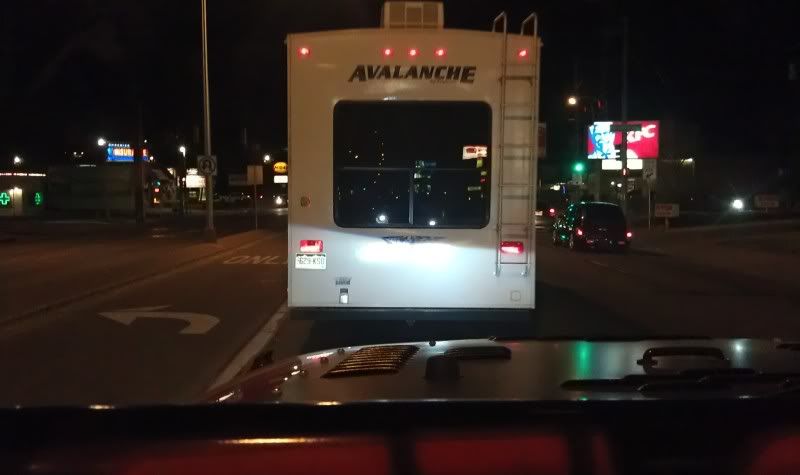 3 feet from garage door...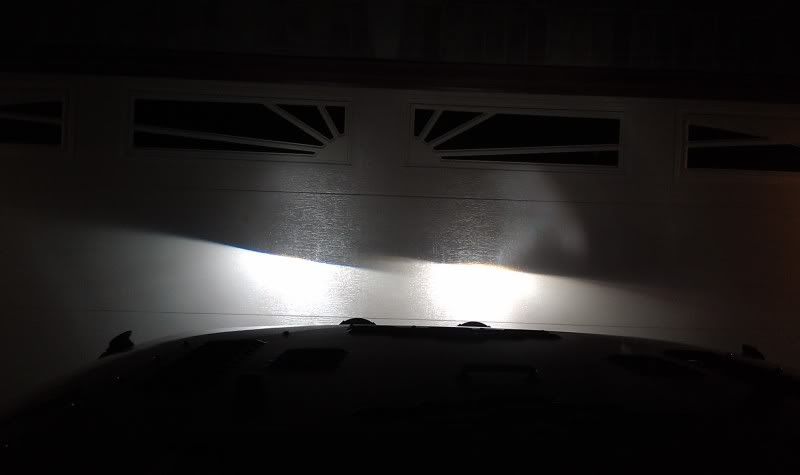 After driving around and making some adjustments at night for a couple hours;
Wow, still very pleased!! The high beam function is actually pretty great! I didn't expect it to work so well.
However, a couple concerns arise.
First, there seems to be some sort of moisture or maybe glue vapors developing inside one of the lights. May have something to do with the altitude change they went through when shipping to Colorado Springs at 6,000 feet, but they did not see a drop of water and it's been hot and dry here for the past few days. So not sure what to think about this. The mystery fog disappeared after 20 minutes of cool down. I'm sure Tom will advise.
Also, they get a bit hot. Probably not hot enough to worry about but I wonder if the heat will have any long-term effect on the silicone/glue used to bond these back together after assembly, or the paint used in the reflectors if you opt to have them painted.
Would I recommend these to you guys?
Hell yes!! Well worth the money. However, I hope that in the future the cosmetic issues that I mentioned will be addressed. Also the fog issue. I'll update this to inform you guys if the fog returns.
Thanks Tom for a great product! I'll be ordering another set for my 4-Door!