This is a Complete Mopar 4.5" Long Arm Kit for the 4 door JK. The kit is made by Rubicon Express, it even includes the Rubicon Express Driveshafts and adapters for them. The kit also comes with RE Monotube shocks, RXJ711 Fronts and RXJ712 for rears. These are $80 each. I didn't notice that the sheet didn't list shocks.
I am asking $3,500
plus shipping, If you live close, I can deliver for cash.
this kit retails for $5,300 from jeep. RE sells the kit for $3,300 without driveshafts. The Driveshafts are $300 each and about $100 for the adapters. Plus shocks for $320 So a $4,300 value for only $3500.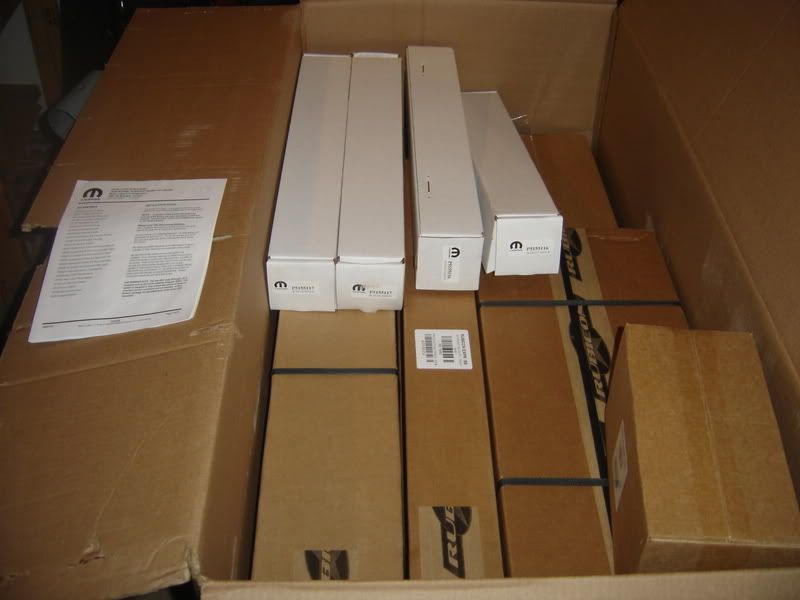 Charging actual shipping charges. It is all in one Mopar box, on a pallet ready to ship.
The Kit is in Columbiana, OH 44408, and the the kit is brand new never even opened.
Contact Bryan through PM or at
[email protected]
Thanks for looking!