TnT Customs out of Cheyenne has been building my Jeep, (they named Rex). Three goals: a) drive highway speeds and handle well, b) Rock Crawl, c) be able to go fast on two track (off)roads.
Here is a "tour of Rex"
First meet the real Rex. My kids gave him to me. I don't know exactly where he picked up the stick.
Next notice the Aluminum front winch bumper with the hoop. That is a Warn 9500XP in there.
The suspension is TnT's Y-Link in the front and a three link in the rear. It has about a 4" lift. Notice that there isn't a bunch of mounts hanging down.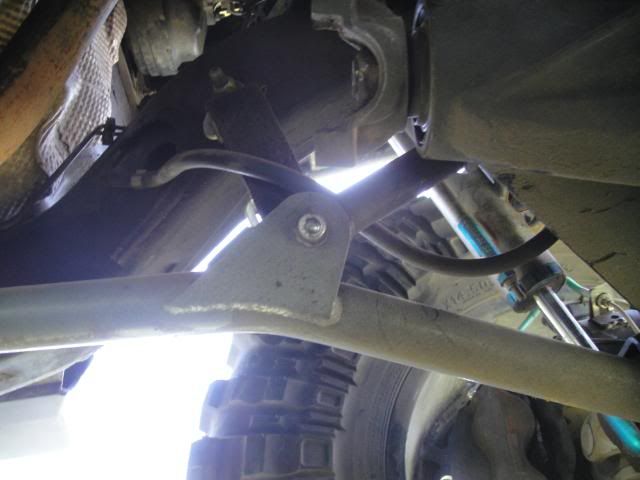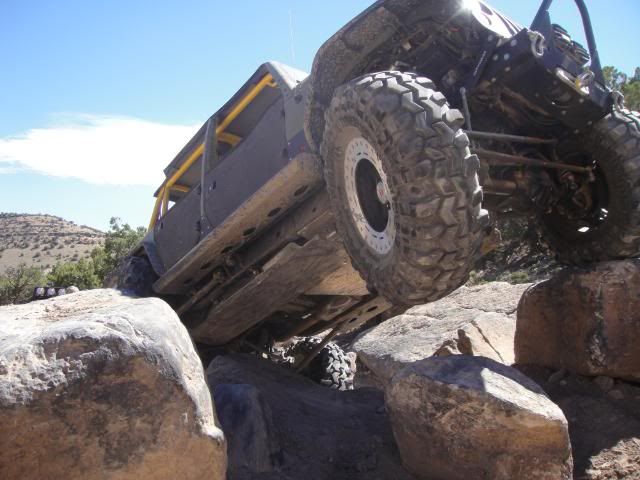 The Front and Rear Shock systems are Off Road Evolutions Double throw downs. TnT modified them to get the ride height lower, and to tune in the ride. These things are really good. Very smooth ride. Holds the road well too. Alos notice the PSC hydro assist pump.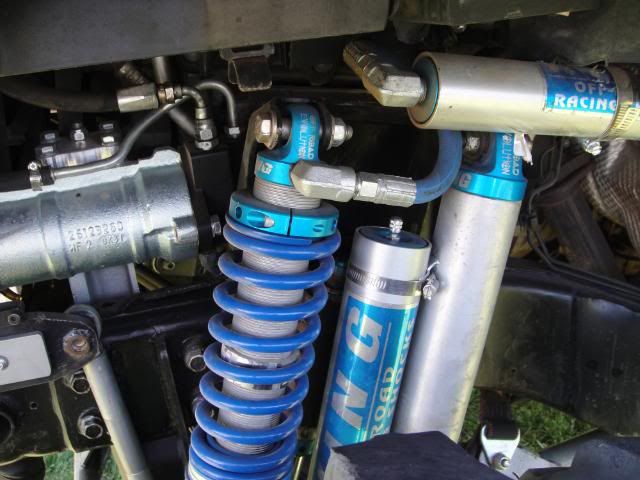 Inside of this rear aluminum winch bumper is a warn winch and ORE's cantilever double throw down system. Lots of stuff to fit into that little space.