Discussion Starter
·
#1
·
I posted elsewhere but figured this kind of trail would be appreciated by a pirate4x4 offshoot crowd more...
..since we are fortunate enough to have some good stuff here's another spot that's fun...
So we just did superstition mountains and went for knock on wood to get to the new section "lower 13" which is a new section on it that is NASTY...absolute blast.
Trail leader headed it up 1 guy opted out at the mid line of the trail to wait for us to come up the canyon to him (smart guy, he only suffered scratches).
Mid way through lower 13 we had 4 rigs bail it was over their head and they had suffered some pretty bad body damage.
We continued up.
The run is 35s minimum with lockers front and rear you will use em, my 37s were almost out gunned....
Cj5= crushed drivers side roll bar, crushed whole fro t fender and rear fender smashed in
Rock buggy= armor slid on everything
Chris buggy= genright armor is all hashed
Duff tj= missing mirror, smashed in fender front passenger, ripped soft top on top edge leaned into canyon wall
Bill 4runner buggy= managed body damage on top of all the damage through armor and corner guards
Bronco (old school trailer queen)= missing rear fender and door damage
Cj= door smashed and fender crushed
Me= gashed rear upper quarter panel in ripped off brake light and license plate (re attached and did it again)
I'll start posting pics tomorrow, I'm in a tent and tired right now....
One of the best trails I've run, scored rock tattoos...
The guys that opted out mid way one was a grand Cherokee highly modified and he ripped his rear right fender trim dented drivers side door, gouged major creases all down drivers side and passenger side
The other guys suffered similar fate.....
Highly recommend it, do corner guards and take your hard top off I'd have broken my glass and top out had it been on...remove doors if possible and you will use your lockers and all the travel you have....
I will add that this trail in short wheelbase is nasty let alone a jku like mine...
Top 2 pics are me, I'll add more tomorrow/Monday with video...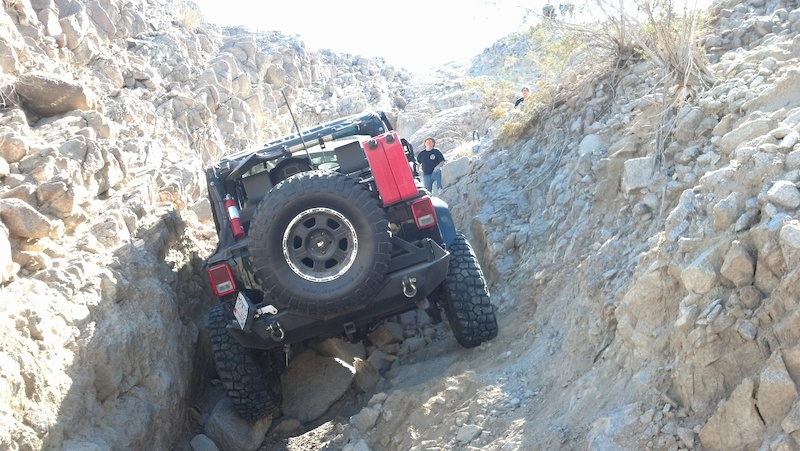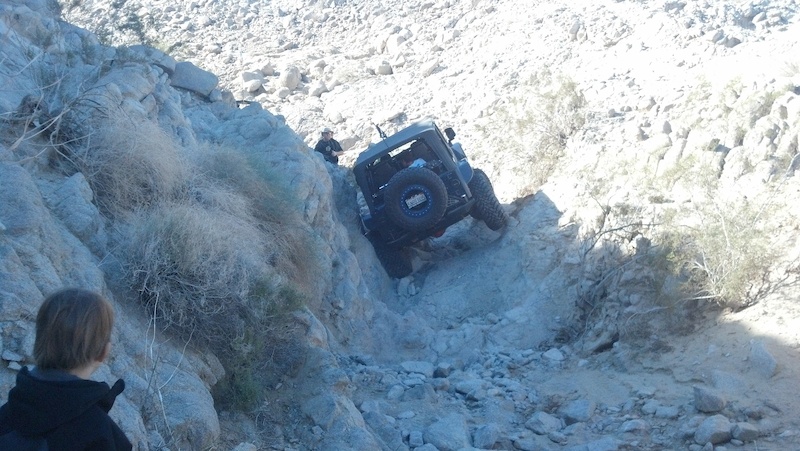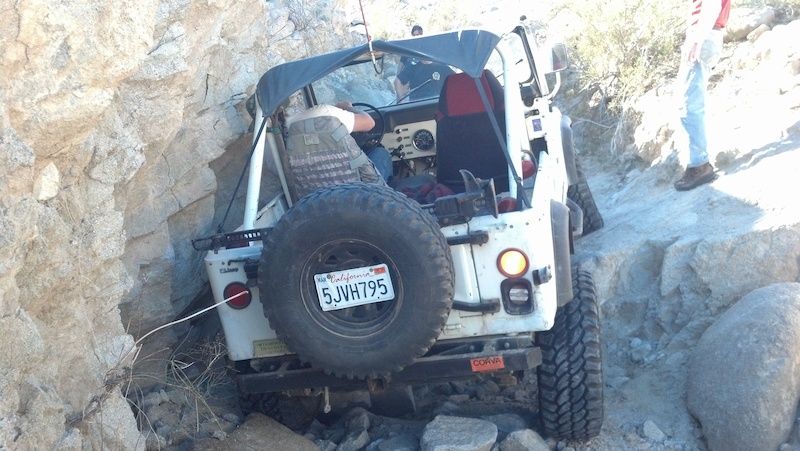 Here's a couple of me coming through one area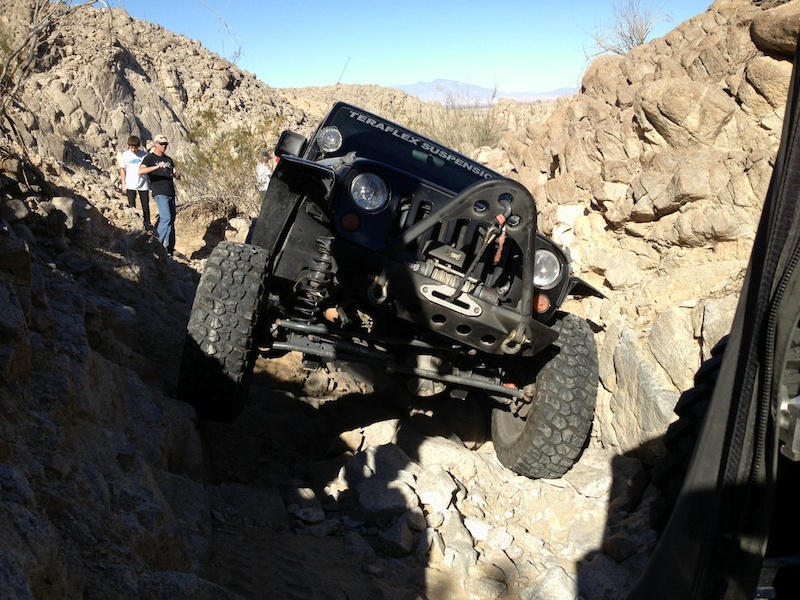 Here's some of the cj5 had to be winched and helped out a lot got in over his head but manned up...cool guy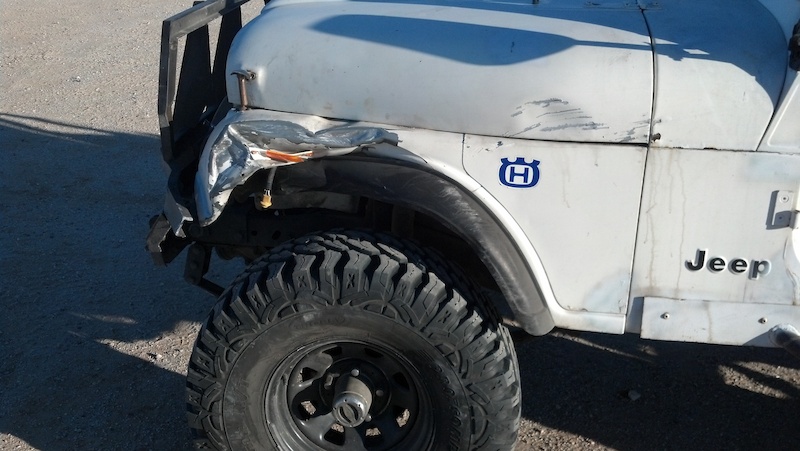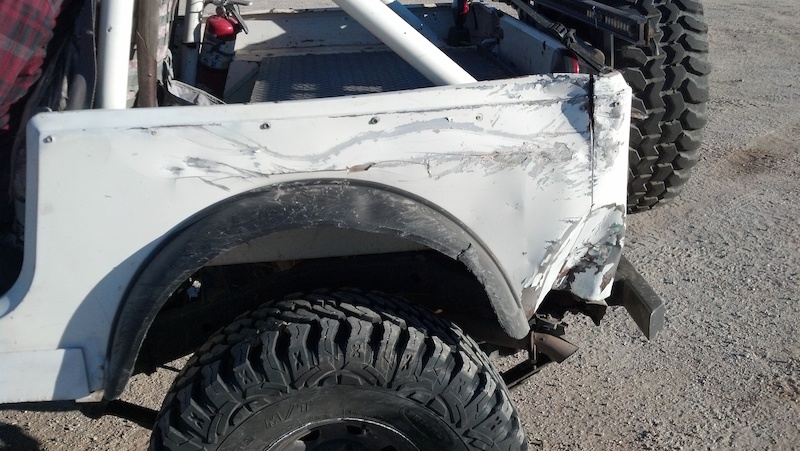 I'll have more with videos hopefully tomorrow