Large Marge Build-Phase 2 (HEMI)begins on page 3
So my EVO parts finally arrived the day I got home. (Sort of) All the main components arrived, but the hardware was delivered to a random house. The address was correct but UPS made a mistake. I'm not trying to do a write up for this, mainly because I can't seem to take any good pictures during the process. Anyway, here are the first few days of work. This is all being down at Overbuilt Customs. My first impression was that the TF kit is as I expected high quality and STOUT. The EVO components look equally good.
We removed the body from the frame. Although not necessary, it made things much easier. After stripping pretty much everything from the frame (minus motor/tranny) we started by cutting all the old brackets off.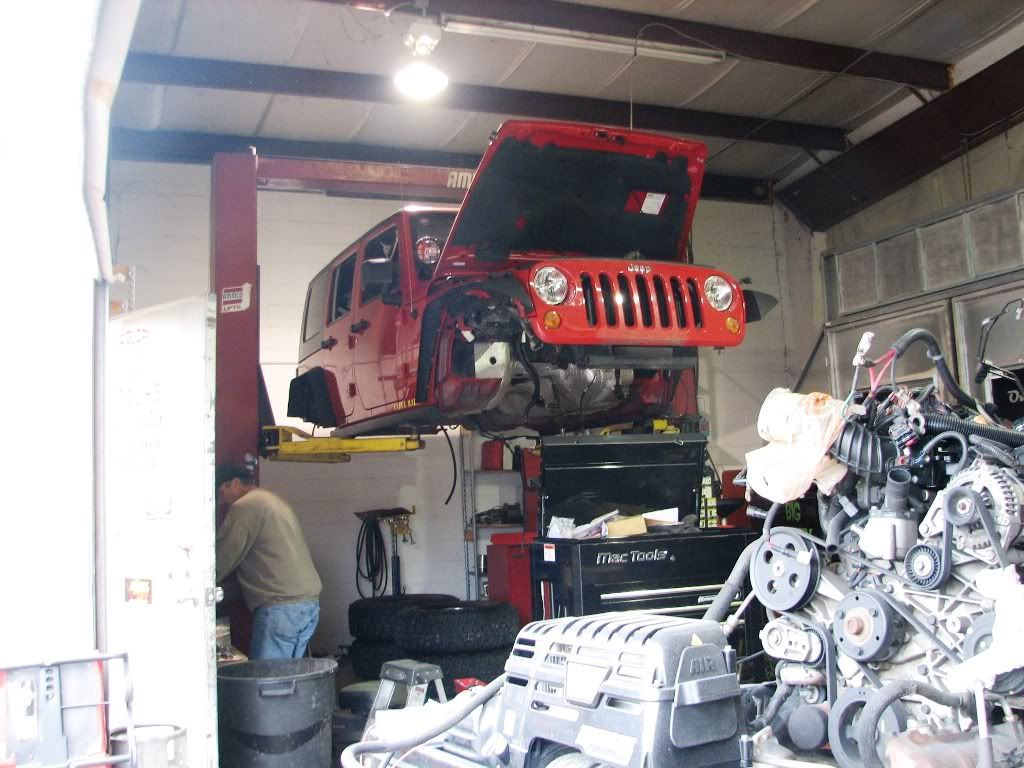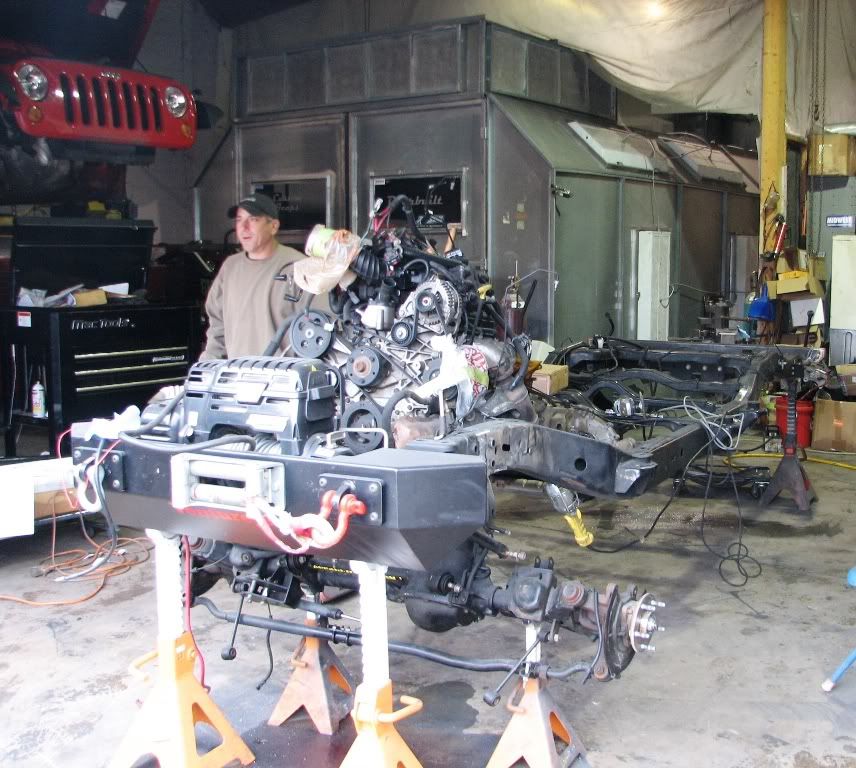 This is what was left.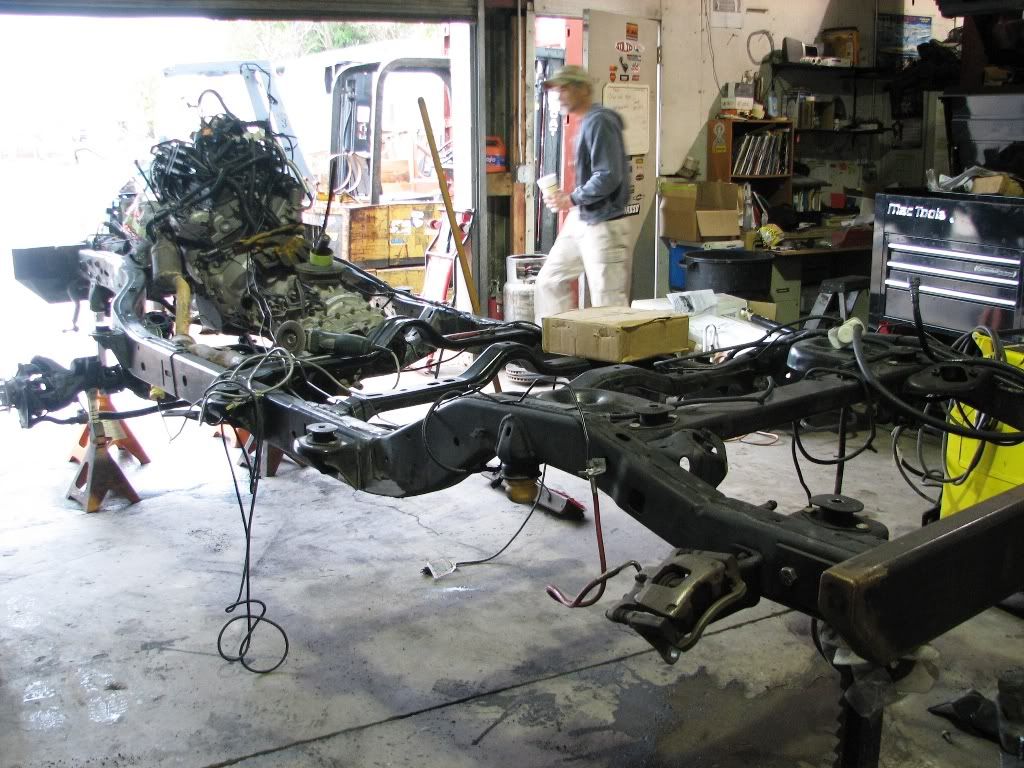 Brad welded up the new TF long arm brackets and we mocked up the control arms and axles.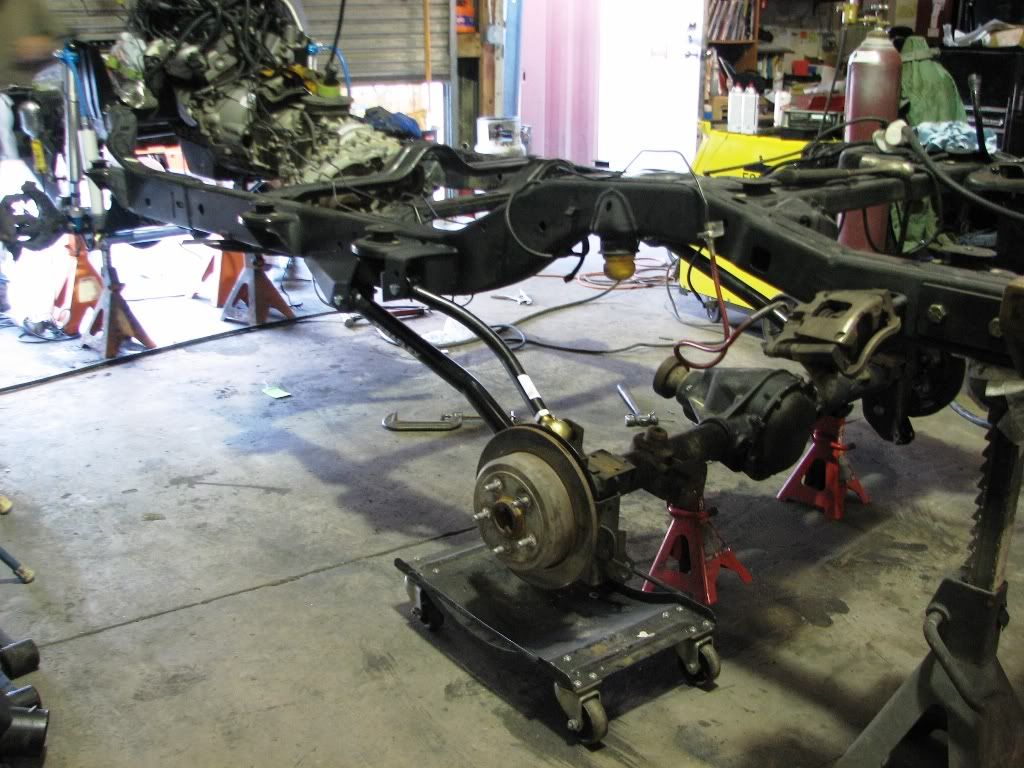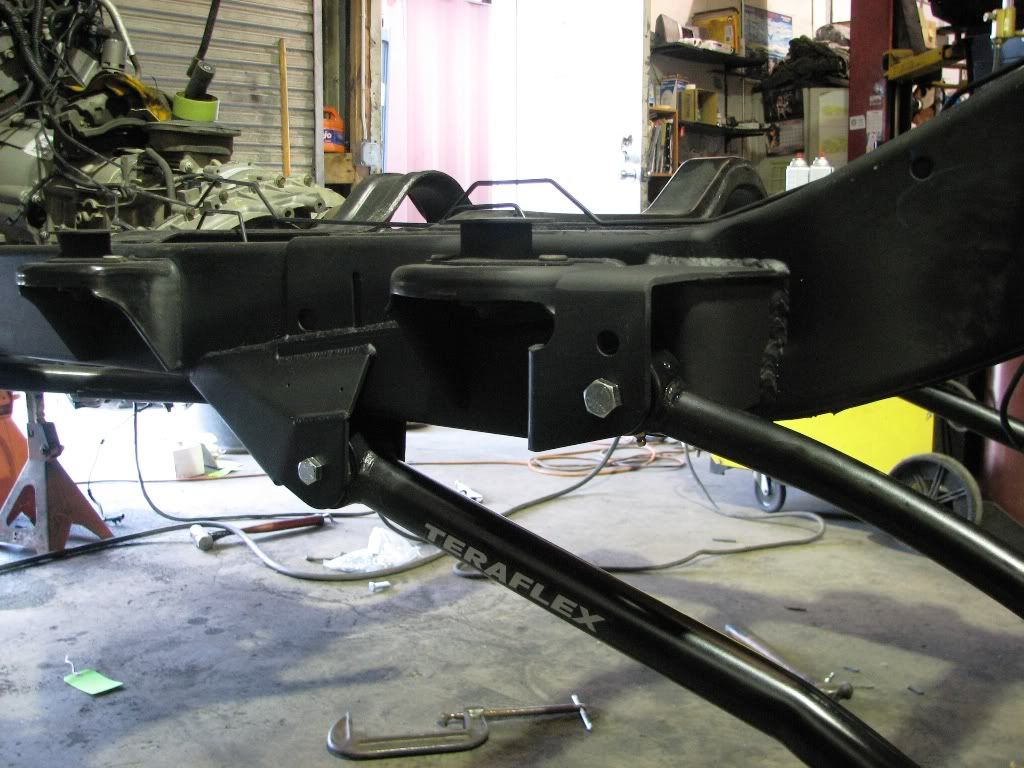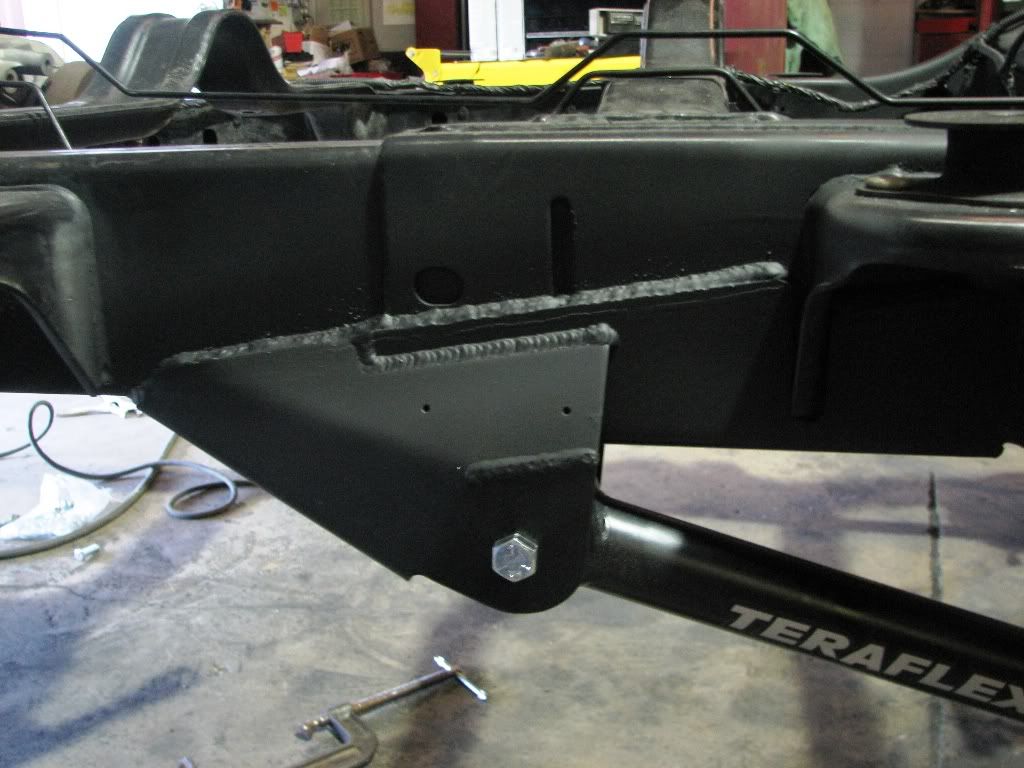 Not a picture of anything specific, other than how much isn't there.
The front end mocked up with the coil over in preparation to locate the bump stops.
And of course no build could take place without a beer or two.
That's all there is for now. I plan on hitting it again in the morning. It should be put back together in the next few days. The hardest part it seems was cutting off and grinding down the old brackets. I can't imagine how much harder it would be with the body still on.